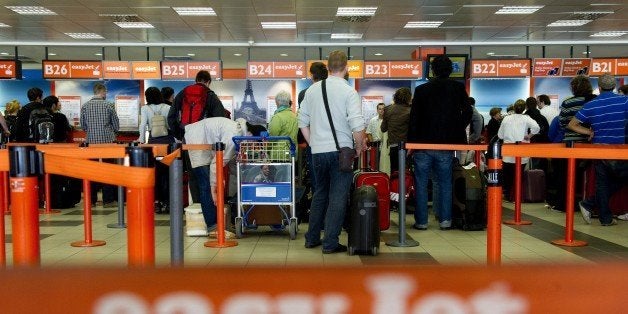 Budget airline easyJet rolled out an updated mobile app that will send messages to passengers in the airport, telling them when to get out their boarding passes and open their passports, the Daily Mail reports.
The technology, called iBeacon, uses Bluetooth technology to determine where passengers are in line and prompts them to take action at the precise right time, right on their phones.
It's pretty much like your airline is sending you text messages so you never have to look up from your screen.
EasyJet will pilot the system at select European airports this summer and more fully integrate it later if things go well, the airline's commercial director told the Daily Mail. The easyJet app -- available worldwide -- already lets travelers track their flights in realtime and swap seats from their phones.
What's next... the airline that Tweets for you?