What is every foodie's favorite event of the year? No, this is not a tricky question, but one with a rather straightforward answer: New York City Wine and Food Festival!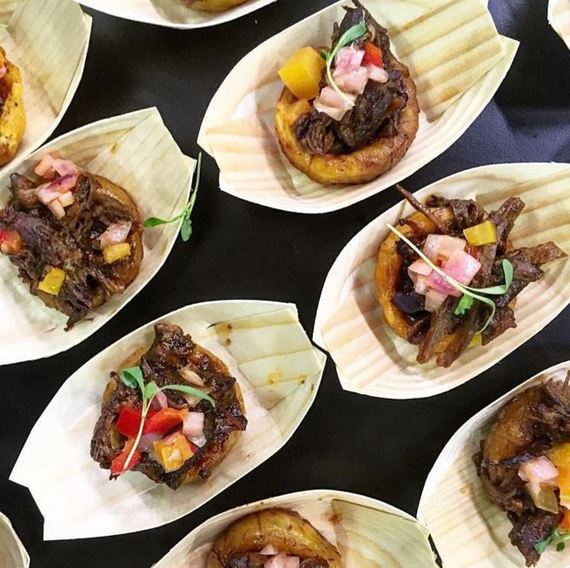 Every year in October, TV personalities, celebrity chefs, and foodies from all over the world gather in NYC for this fundraiser festival to indulge in the tastiest of food and drinks, while helping to end hunger. Since its inception in 2007, NYCWFF has raised more than $9 million for Food Bank For New York City and the No Kid Hungry campaign. From educational seminars to intimate dinners to walk-around tastings, NYCWFF events are guaranteed to satiate your palate. Here are some of my favorite events from this year's festival.
Grand Tasting Presented by ShopRite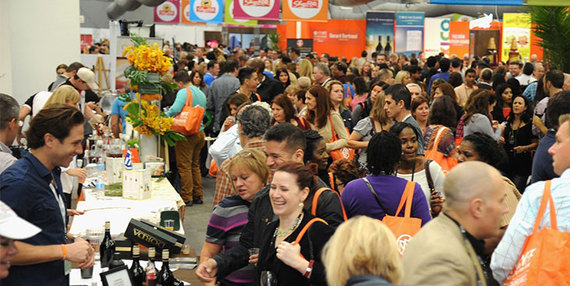 At this signature event, I felt more overwhelmed than a kid at a candy store upon entering the venue. I experienced nearly 130,000 square feet of culinary wonderland featuring top food stars in the country, samples from my favorite brands and food products, and bites and drinks from local NYC restaurants. In addition to the grand walk-around tastings, I also watched my favorite culinary stars showing off their delicious new recipe and creative technique that I could use in my own kitchen.
Thrillist's BBQ & The Blues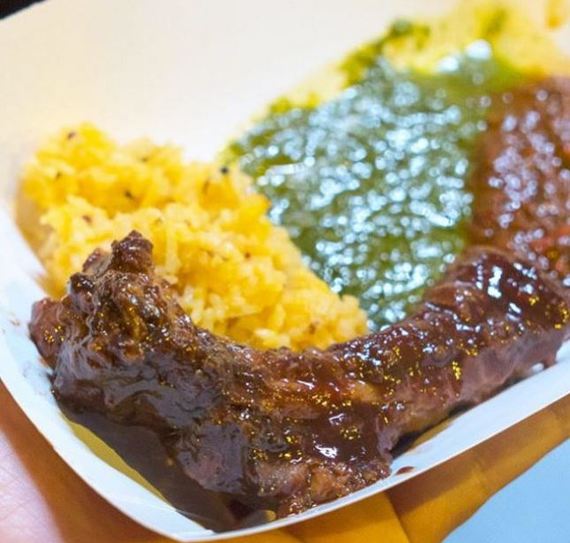 Don't be shy about using those fingers to get all the meat off from the delicious ribs at Thrillist's Barbecue & The Blues - I certainly wasn't! The event celebrated two of life's staples - smoked meat and blues music - with custom-crafted BBQ creations from top NYC chefs and live blues playing in the background all night long. The event attendees also got to vote for their favorite dish - in the end, Pig Beach's BBQ baked potatoes with pulled pork, bacon mac & cheese sauce, and scallions was voted as the people's favorite. Personally, I loved Vermillion's blackened tamarind ribs with mango rice and chimichurri sauce.
Top Dog - A NY Hot Dog Competition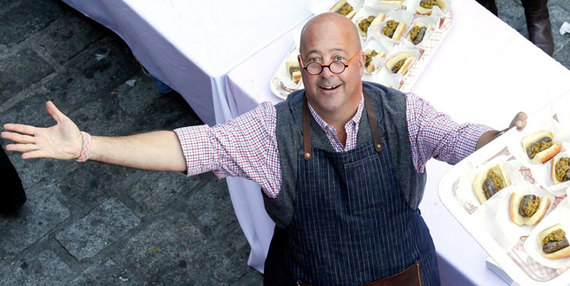 Hosted by Bizarre Food's Andrew Zimmern, Top Dog welcomed NYC's favorite hot dog purveyors to battle for the title of the best hot dog in NYC. While the walk around tasting did not feature the likes of crickets, snakes, or other bizarre foods that Zimmern is used to devouring in his show, the event highlighted different varieties of sausages (all natural beef, bratwurst, bacon-wrapped, etc.) with unique toppings like mini mozzarella balls, porchetta crumbs, and chili, all sandwiched in between potato or pretzel buns. In addition to sampling this classic New York treat from an iconic street cart with contemporary twists, Zimmern also previewed his new accessories line, Delicacies - the first and only line of jewelry for epicureans featuring raw ingredients cast in sterling silver and paired with rich Italian leather.
Related