PHILADELPHIA ― The culinary scene in this city is continuing to heat up, but about one-quarter of Philly residents can't afford to set foot in its hip new restaurants.
Determined to bridge the divide between local foodies and people who aren't sure where they're going to get their next meal, a local poverty expert opened Philadelphia's first pay-what-you-can restaurant in October. It offers the city's poorest residents a way to dine on high-quality food in a cozy setting, without feeling ashamed of needing a little help.
EAT Cafe, which stands for Everyone at the Table, is one of about 50 restaurants of its kind nationwide. Located in the historic business district of West Philadelphia, the nonprofit welcomes everyone, regardless of whether they can pay.
Though there's a suggested price of $15 for a three-course meal, it's perfectly fine for diners to leave less than that, or nothing at all. In fact, customers may write down the amount they wish to pay on their receipt, meaning there's no verbal negotiating with the waitstaff. Patrons who want to pay more than the recommended price are welcome to do so.
"There's this sense that people who are poor don't deserve to eat delicious food or have some joy with their food," Mariana Chilton, director of the nonprofit Center for Hunger-Free Communities and founder of the cafe, told HuffPost. "I wanted to break that apart."
Chilton, whose work predominantly focuses on hunger research and identifying long-term solutions, was first inspired to open a community restaurant about five years ago. She kept seeing lines stretching around city blocks for both soup kitchens and hot new restaurants. That didn't sit well with her.
"There's this renaissance of fantastic food ― where people are paying top dollar," Chilton said. "They have no concept that just down the road, a family doesn't have enough money for food, has empty cupboards and would never even dream of tasting this type of food."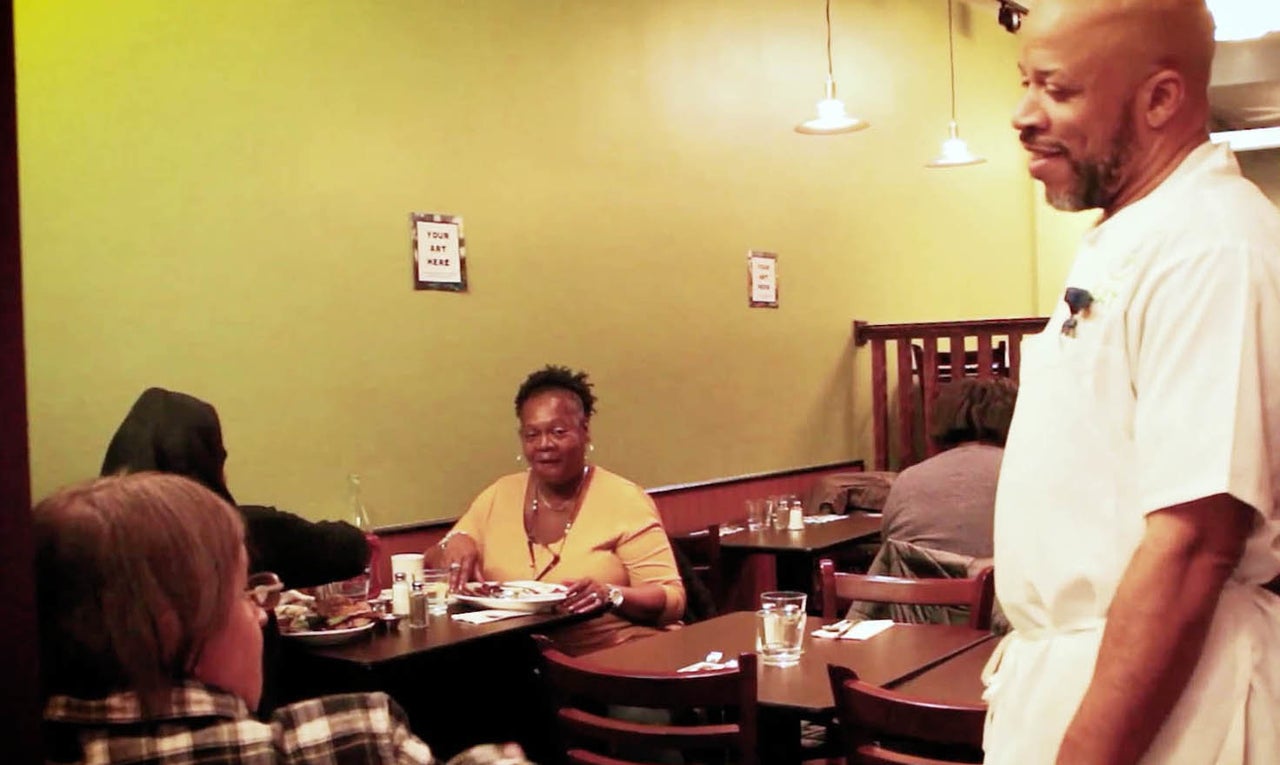 Located in a quaint three-story townhouse, EAT Café is essentially a spunky antidote to the area's soup kitchens. Works by local artists hang on the fire-engine red and pea-green walls. There's an outdoor patio, and the food is fresh and inventive.
The menu changes on a weekly basis and offers nutritious and vegetarian options.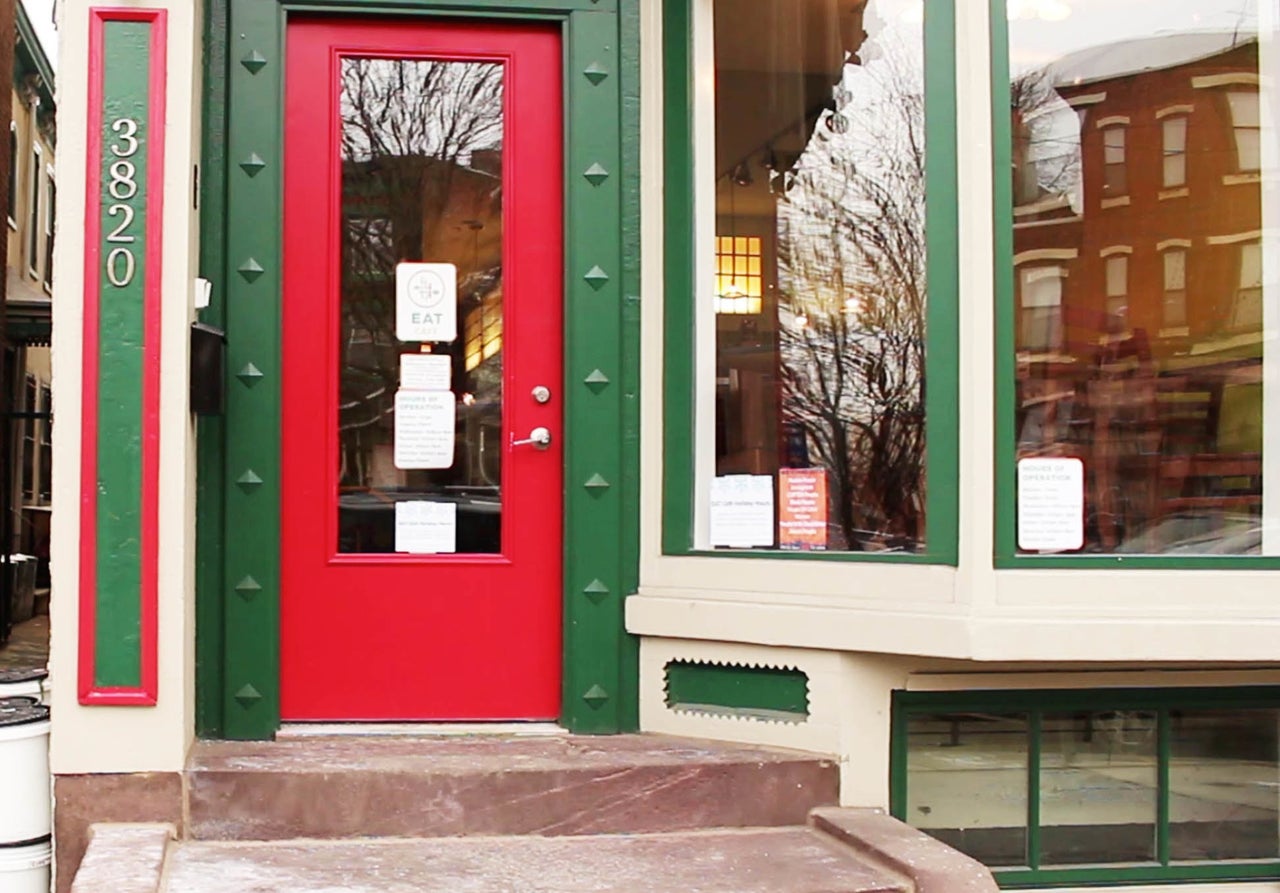 The restaurant's food budget is tight ― about $750 a week, according to Donnell Jones-Craven, EAT Café's former executive chef and general manager. The cafe relies heavily on food donations from supermarkets, bakeries, churches and other local groups, which account for about 15 percent of its total food supply. (Jones-Craven is no longer with the cafe, as of this month).
Every Thursday, Jones-Craven said he took inventory of what was available, came up with a theme for the following week and bought what was missing.
When HuffPost visited on a Friday afternoon, the restaurant had just received about 50 pounds of peppers from a local church, which was something of a godsend, since produce is so pricey. So Jones-Craven added roasted red peppers to the menu. When possible, he was keen on introducing patrons to foods they wouldn't otherwise get a chance to try. One week, for example, he focused entirely on Creole fare.
Jones-Craven said he'd served homeless people, struggling moms and students saddled with debt, among other people in need. On the evening HuffPost visited, there was a mix of paying and non-paying customers. Two young teachers we spoke to said they'd spotted the restaurant on their way home from work and stopped in for a bite. Another couple, longtime locals, said they visit regularly because they want to support EAT Café's mission.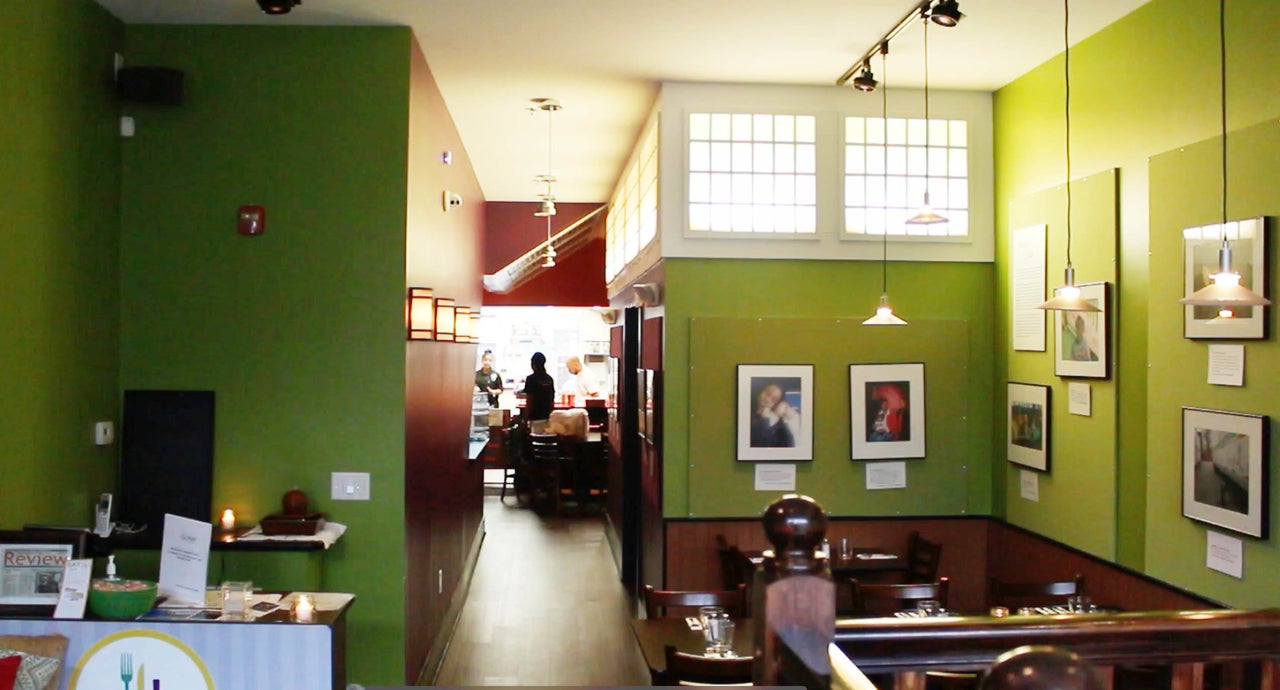 "We like the concept of a place that's welcoming to everyone," said Sally Simmons, a local who learned about EAT Café at a community meeting.
In addition to addressing the issue of hunger, the cafe is also working to curb food waste. For example, it gets day-of and day-old artisanal bread from Metropolitan Bakery. Giant grocery store often donates meat that's nearing its expiration date and malformed produce that may not look pretty, but is perfectly edible.
Since opening, EAT Café has had a few hiccups, as most eateries do ― especially those that don't expect all their customers to pay. Chilton anticipates that the place won't turn a profit for three years, and for now, she's leaning on generous customers who overpay.
Denise Cerreta, who founded the first pay-what-you-can restaurant in 2003 in Salt Lake City, told The Washington Post that there's a basic ratio that determines a community café's success. She said 80 percent of customers need to pay the suggested price to compensate for the 20 percent who pay little or nothing.
To get off the ground, EAT Cafe received about $300,000 in donations, which it used to renovate the townhouse it's in, purchase kitchen equipment and pay employees.
Giving underserved people a chance to eat healthy, delicious food in a dignified environment is a critical part of tackling hunger, according to Chilton. This is especially true in a city like Philly, where hunger is rampant and 1 in 3 households with children is food insecure, or unable to afford food at certain points during a year.
Often, people who face the highest rates of food insecurity also have soaring obesity rates because nutritious food is expensive. People who are food insecure have a higher risk of depression and often have to choose whether to pay for housing or food. Some struggling teenagers who are too embarrassed to go to a soup kitchen engage in transactional sex to get a meal, according to a report from Feeding America.
"When people go to food pantry, or a soup kitchen, you have to prove that you're poor. It's a shameful experience and the quality of the food isn't so good," Chilton said. "We're trying to break through the isolation. Everyone is welcome ― rich or poor, it doesn't matter."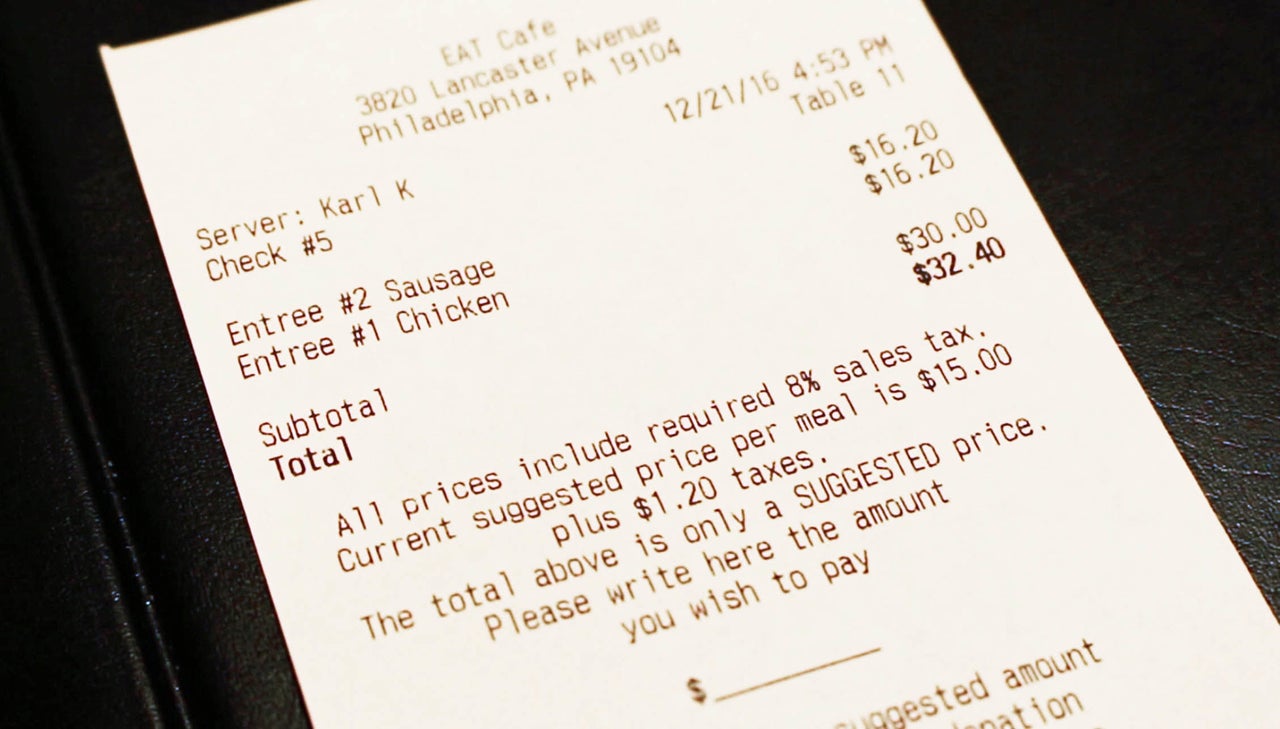 While some customers still feel uneasy about accepting a free meal, the staff is quick to remind them that they are just as welcome as anyone else.
"You shouldn't feel bad," Jones-Craven would reassure diners. "You should feel empowered to come here and eat."
Before You Go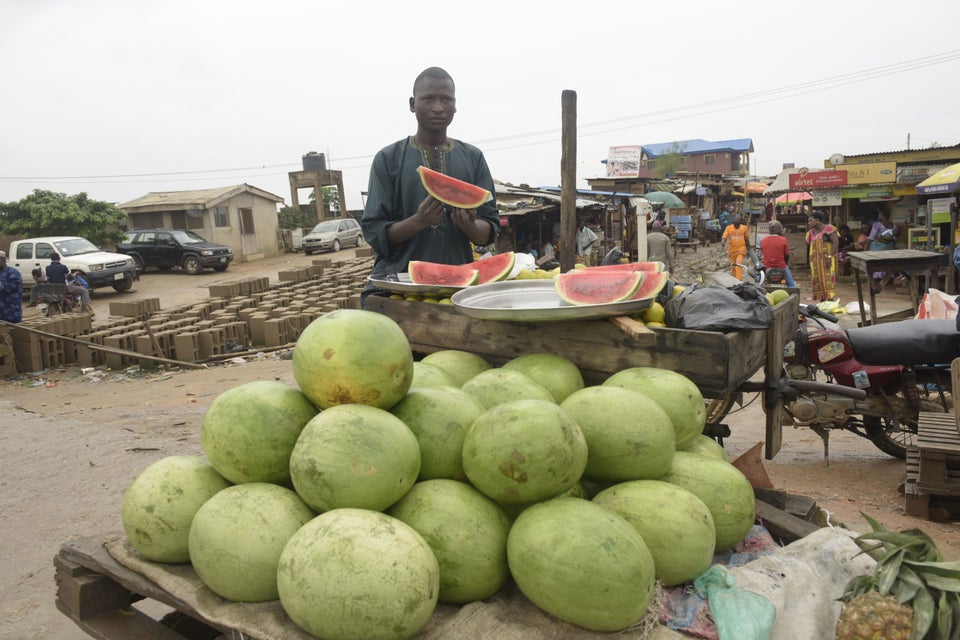 Countries that win at curbing food waste