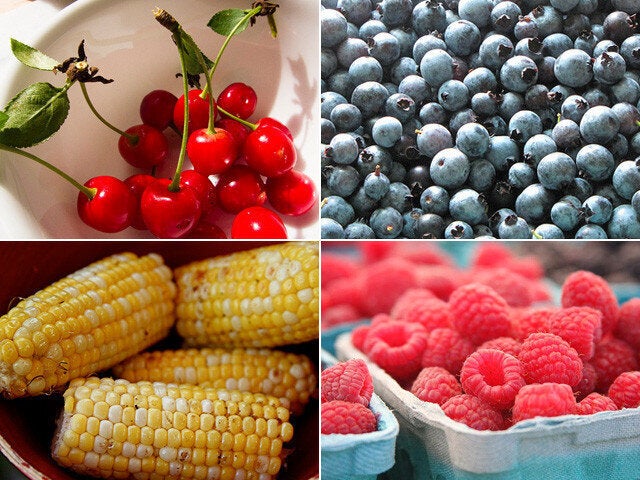 I thought I was doing the right thing for my family by feeding them "clean food" -- but it turns out that dirty food is better. Researchers have long argued that a little dirt in our diets can improve our health -- strengthening our immune system and reducing allergies. The mighty microorganisms found in backyards across America may be the least expensive and most universally accessible way to keep our bodies healthy.
A recent article in the New York Times on the merits of dirtying up our diets reignited this conversation at our dinner table and catalyzed our latest family food challenge: Eat Dirt. I'm not talking about eating spoonfuls of garden fresh dirt from our garden. Rather, the goal is to get our hands dirty working in the garden -- planting and harvesting fresh vegetables -- and exposing ourselves to the healthy microorganisms found in the environment that surrounds us.
So how do we get more dirt into our diets? Is all dirt created equal? What kind of dirt is good dirt? The germaphobe in me wants to know out of fear that my kids may throw all of their hygiene cares to the wind.
Certainly healthy dirt from our makeshift kitchen garden would qualify, as would the local farmers' market. But what about dirt that's far removed from its earthy source, like dirt found in the grocery store or an industrial food warehouse? Jeff Leach, science and archaeology writer and founder of the Human Food Project, offered this food for thought:
No matter worrying about the soil in your local grocery store, as there is almost none (aside from the occasional potato and mushroom). Dirt from your local sources (yard, farmers' market, etc) would be best. Importantly, the simple act of playing outside will expose our kiddos to a vast microbial community -- so, from Angry Birds to Dirty Birds.
With that call to action we set to work creating a short list of easy ways to eat more dirt.
Grow your own.Dedicate a small patch of soil for a kitchen garden. Even a planter box will do. Plant a new vegetable each week this month, focusing on the kitchen staples that are easy to grow like lettuce and herbs. Seeds, starter plants, whatever works for you. Just get into the act of digging in the dirt. It exposes us to the helpful microorganisms that give our immune system a healthy workout.
Seed to table.Feature one vegetable from your kitchen garden on your dinner menu each week. Put the kids in charge of harvesting and preparing the dish. Pass on the triple-washed, hyper clean, season-less vegetables from the fluorescing produce aisle. Go for what's growing in your garden. First up on our menu: Butter lettuce with a side of dirt.
Shop local farmers' markets.Visit your local farmers' market and plan a meal each week that is 100% locally sourced. Our easy farmers' market dinner this week: fresh local salmon, farm fresh corn, okra, lettuce, and homemade pasta. Everything sourced from within a (proverbial) stone's throw of our house. Even dirt from nearby farms is good for our bodies (and buying locally is good for the environment too, bonus points for that!).
Go berry picking. Plan a weekend visit to your local u-pick berry farm and pick your own strawberries (or whatever berry is in season). It's a great way to soak up sunshine and get your hands dirty in some fresh local soil. Be sure to choose an organic farm to avoid pesticides.
Play outside.Head out on a scavenger hunt. Search for critters in your flowerbeds. Collect and analyze dirt samples from around your neighborhood. Instead of turning on the TV to tune out, tune in to what's going on outside and don't come home until you're dirty. When you've worked up a healthy appetite, wash your hands thoroughly the good old-fashioned way -- with soap and water. No germ zapper hand sanitizers.
Will you get down and dirty with us? Join the Eat Dirt challenge and share the fun and easy ways you've found to add more dirt to your diet on our Facebook page.