For folks wanting to take a weekend jaunt to a warmer destination put Florida high on your list and make that Tampa where the food, activities and just good time await.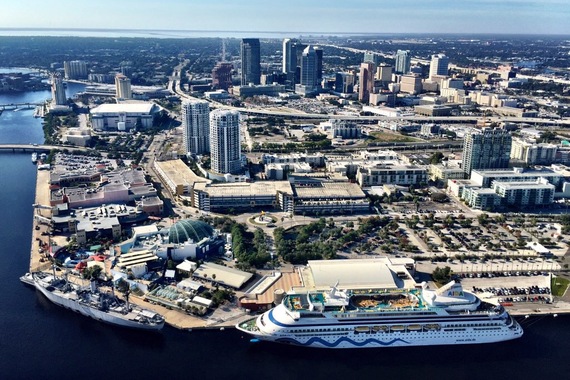 On a recent trip to Tampa my time consisted of some quality pampering as I enjoyed two very different types of spas and amazing meals each experience with its own unique impressions.
First things first, the perfect vehicle for a Tampa jaunt is definitely the 2015 BMW M4 and if you are scratching your head wondering where the M4 came from, never fear BMW aficionados; it's really the M3 with a new name and slightly updated look minus a few doors and with a headier sense of style.
With a price tag of $83,325 all those places "in" Tampa where you can see and be seen will just look better when you are behind the wheel of this BMW, competition being the Lexus RC F, Audi RS 5 and the Porsche Boxster S.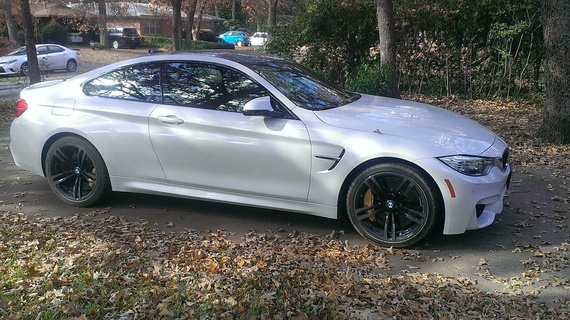 Since the M4 is a new model there are no changes, just part of the new 4 Series coupe with a turbocharged engine and lots of body armor, aka aluminum. Since the whole naming thing can get quite confusing on the makes and models, let's run down the idea behind the 3 and 4 naming approach that BMW is touting these days playing with the evens and odds.
If it's a sedan it's going to be an odd number and if it's the sexier coupe or convertible it will sport an even number, pretty easy after all.
I drove the coupe and that came well-equipped with the Executive Package offering a heated steering wheel, comfort access keyless entry, rearview camera, retractable headlight washers, park distance control and satellite radio.
The 2015 BMW M3 and M4 are about 175 pounds lighter than earlier models, but the biggest change is under the hood where there is a S55 3.0-liter twin turbocharged inline six cylinder engine and it gives you 425 horsepower with 406 pound-feet of torque. There are two transmissions available the six-speed manual with a twin-plate clutch, stronger gears or the seven-speed dual-clutch automated manual. Also of importance is the fact that the M4 is about two inches wider than the 435i coupe. Overall, the cool option of Comfort, Sport or Sport+ modes means drivers gets to choose how to own the road with seamless effort.
Inside and out, the BMW is a snazzy option for good times with an easy to drive attitude that will appeal to men and women who prefer to drive the best and now, let's hit the road and find out what snazzy stops we can find in the Tampa area.
Tampa's Epicurean Hotel is good for not only a relaxing spa experience, but dining and it's the perfect location. Epicurean is located in South Tampa's SoHo district, which is these days the place to see and be seen in the city. Enjoy a few stops at the boutiques that line the streets and be hard pressed to determine what to decide for dinner. Very walkable and near Hyde Park where you can ride a bike or stroll down cobblestone streets remember the water is nearby too on Bayshore Boulevard.
Epicurean's guest rooms are luxurious and chic, the restaurant offers fresh foods with a living wall that grows seasonal produce, however the spa is where I spent my time. Called Evangeline, the spa offers a variety of treatments from manicures and pedicures to massages and facials. Have the spa's sommelier help you create your own custom spa products to use during your treatment.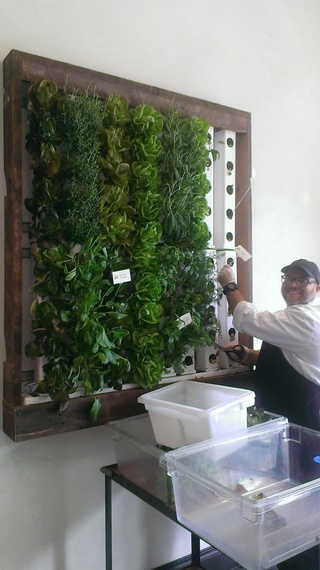 You can also stop in at the Innisbrook Resort and Golf Club and the Indaba Spa, the sort of place that will remind you of old world Florida charm. Innisbrook, even without the spa, is an amazing story and it is recognized as a world class golf resort and the host of the PGA Tour's Transitions Championship. The owner, Sheila Johnson acquired the property in 2007 taking it to the next level with a stylish transformation that creates a relaxing and enjoyable environment for any type of guest to enjoy.
The spa uses botanical products and offerings are diverse from facials, to body work to wraps and scrubs. The distinct water and gardens bring peace once you enter the spas domain and note the hints of tribal Africa, which I found stunning. After all, Indaba means gathering in Zulu and like the ancient African people who knew the importance of ritual and ceremony, so will you find that vibe here as well.
Remember too, Tampa is home to the "Original Cuban Sandwich," with Columbia Restaurant (the oldest restaurant in Florida) and Gaspar's Grotto located in Ybor City (where the sandwich was created) topping the list to find one of the best. While you are in Ybor City check out the men making hand-rolled cigars on Seventh Avenue (also named one of the 10 greatest streets in America in 2008). Even if you don't smoke cigars you are still watching a work of art and Ybor City was once known as the cigar capital of the world with 700 million hand-rolled cigars made a year during the good old days of the chic cigar.
Other must stop in places include Ulele offering everything from Oysters from the Gulf Coast to Okra Fries, Crab Mac & Cheese and Florida Jumpers (that's frog legs), the entrees include a variety of fish, of course, but also porterhouse, pork chops and duck. Rumor is the place is crowded every night and it's located on the new Tampa River walk just north of downtown offering what owners call "a fusion of ingredients from Florida waters and land once home to many Native Americans."
Ava is a newly opened restaurant in Tampa serving up Italian that is traditional, handmade, and rustic and I was happy to see a brick oven pizza. Told by a credible source that this place was "the place" these days to hang out, Ava was definitely crowded when I was there. However, that did not stop the owner from coming over to chat, but even more I loved the food and I ordered my "go to" choice when I see a brick oven, the Margherita pizza. It did not disappoint.
Check out the Le Meridien Tampa too, it's a new hotel that has been honored by Historic Hotels of America. It was recently opened and was once the Federal Courthouse in Downtown Tampa, after sitting empty for a long time it has now found new life as a lovely hotel featuring Bizou Brassiere, French inspired and the architecture has been saved so you can enjoy the history of this old building. The old courthouse had also been listed on the National Register of Historic Places and was built in 1905 and the recent renovation cost about $26 million.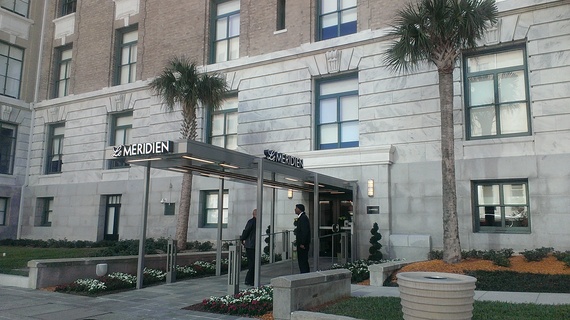 NOTE: This author does not and will never take any money from any automotive brand or destination/restaurant/activity, etc. in exchange for coverage, the views are strictly the author's opinion.