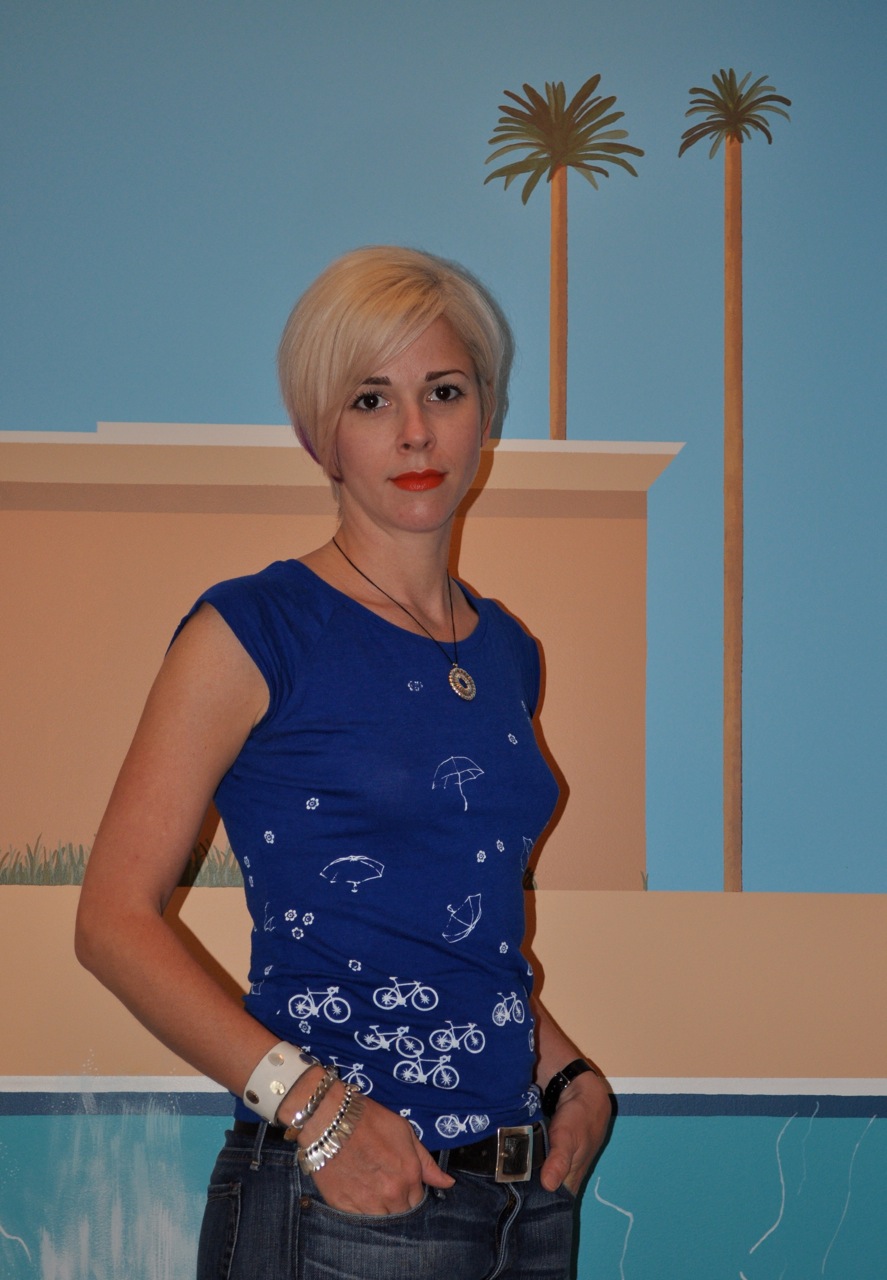 If you follow artist Michelle Vaughan on Twitter, you learn that she's a culinary swashbuckler. Her Whitmanesque zeal for a whole pig's head bouncing on the back of her bike on the way home from the butcher is the measuring stick for our own gustatory courage. It's no surprise then that the act of eating oysters became the subject of her two new prints released this week on 20x200. The prints are laconic instructions born out of the question WWERD when faced with a plate of Totten Virginica's Oysters.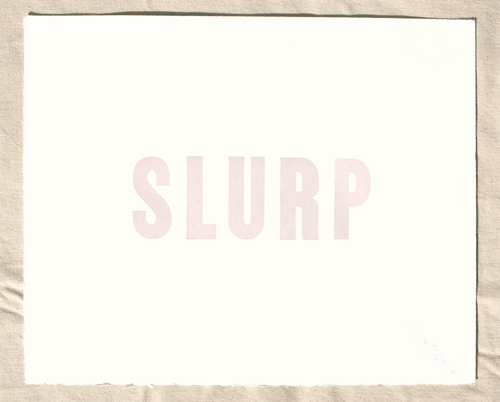 Jen Bekman didn't just want to open a gallery, she had bigger, better plans. Soon afterwards, she launched the critically-acclaimed photo competition, Hey, Hot Shot! and then, finally 20x200. All three projects work in tandem to support each other. Lots of people have wanted to bring art to the masses but she's built the best mouse trap ever. Her online project, 20x200 is less a personality driven exercise than it is a well designed machine for delivering loads of contemporary art while maintaining her curatorial integrity. That's no easy task and from a distance, she seems to be handling it with elan.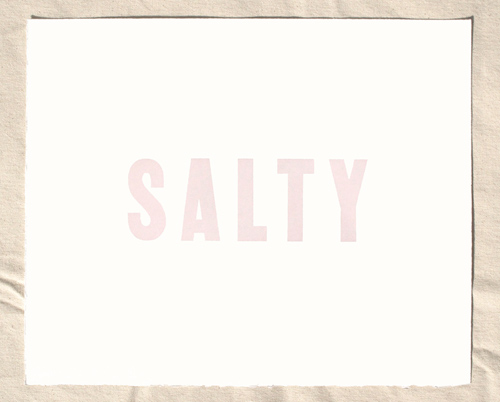 Michelle didn't just approach Jen and her associate Sara Distin with images of her past work, she came with a plan and a whole new body of work. There's nothing wrong with conceptualizing the work and having someone else execute it. Sol LeWitt made a career out of that very practice. However, about a year ago Michelle fell in love with a vintage Vandercook letterpress at The Arm in Williamsburg, Brooklyn. Every print was painstakingly hand cranked out by Michelle. She writes, "The custom Verona pink represents the interior of oyster shells, while Hamilton Gothic type (see Franklin Gothic), from the 1920s, was originally owned by the Baltimore Police Department. It is a clean, honest face for everyday use. Oysters were once the everyman's food, eaten by rich and poor alike - and Gothic symbolizes this spirit."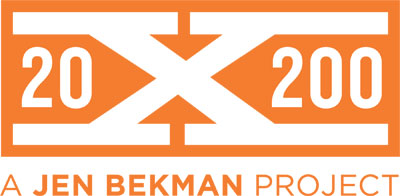 However, reading all this about Michelle's sublime works doesn't do them justice, living with them does, and now Jen Bekman has taken away your last excuse. Get.
REAL LIFE. REAL NEWS. REAL VOICES.
Help us tell more of the stories that matter from voices that too often remain unheard.