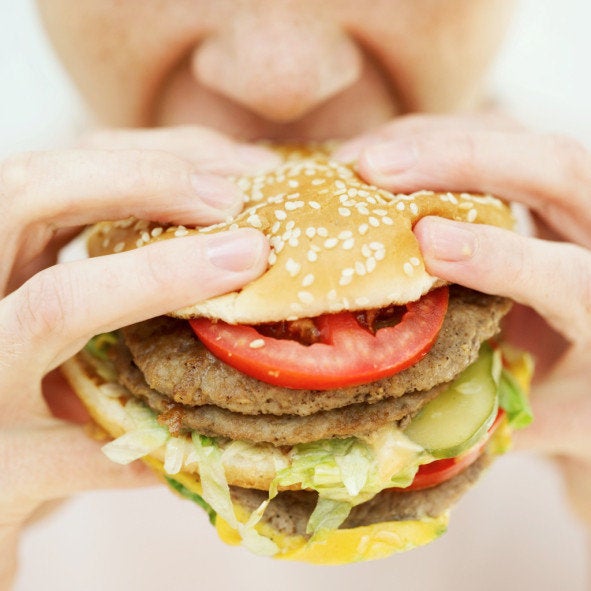 Yet another study has found an association between the speed at which we eat and our weight. In this study, published in the Journal of the American Dietetic Association, researchers found that people who ate the quickest were more likely to be obese than slow eaters.
And the faster people ate, the more their body mass index (BMI, a ratio of weight to height) rose -- 2.8 percent for each "step" increase on the five-step eating-speed scale (equivalent to an extra 4.3 pounds), researchers found.
This is certainly not the first research that linked the way we eat with how much we weigh. A study published earlier this year showed that eating with a bigger fork was associated with eating less food, TIME reported. And a 2008 Japanese study showed that people who eat quickly have a tripled risk of being overweight than people who eat slowly, according to the Daily Mail.
"However, we had been surprised at the strength of the association" in the new study, researcher Caroline Horwath, a professor at the University of Otago, told Reuters. "We hadn't expected the effect to be as large."
Researchers looked at 1,600 New Zealand women, ages 40 to 50. The women self-rated how fast they ate. They also provided health, age, weight and lifestyle data. Half of these women said they ate at normal speeds, while 32 percent said they were fast eaters and 15 percent said they were slow eaters, Reuters reported.
Next, researchers will do a two-year check up on these women to see if their eating speed is a predictor of how much weight they'll gain in the future, The New Zealand Herald reported.
Popular in the Community