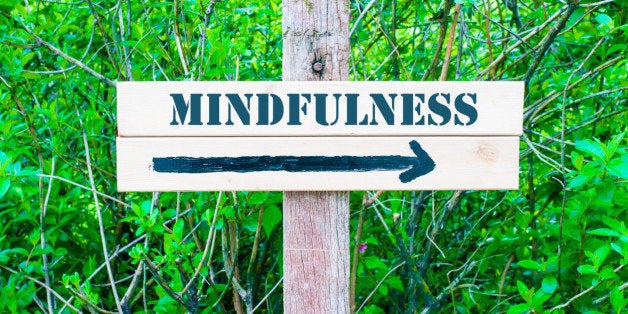 In your lifetime, you'll eat an average of 85,000 meals.
Now, I like bulk shopping, but that number can be overwhelming. And, of course, that's the shopping day you forget your club discount card! But in all seriousness, you should not be thinking about your entire life's worth of meals or even a few weeks' worth, because this can cause unnecessary anxiety and stress.
I find that my patients use up a large amount of energy planning and thinking about what to eat and, more importantly, what they've already eaten. It's a huge source of stress and consternation.
They like to tell me about how they ate over the previous month, year, etc. Although a little past-meal analysis is helpful, the truth is that you should consider those meals "sunk costs." You'll never get them back, and the thoughts of how you disappointed yourself often run into your current meal.
It may be interesting and true that in junior high, you only ate red jelly beans for a whole month, and that the last time you went home to visit your parents, your mom semi-force-fed you loaves of banana bread. The truth is that it really doesn't matter anymore.
What matters is only what you are eating right now. Period.
The nice thing about this is that it keeps you moving forward, working to constantly improve rather than lament and give up.
So, if the meal right in front of you is well-balanced and healthy overall, your entire diet will be as well. Below are three ways to truly Eat in The Now and maintain a healthy diet forever:
Now, this may seem like a no-brainer, but believe me, I see tons of patients who are consistently skipping meals. They may feel they're too busy or they may use skipping meals as a misguided weight loss tool. Either way, it's a mistake.
If you embrace the idea of Eat in The Now, you have to start off by never skipping a meal again! Research has shown that the impact of skipping meals won't be noticed until 3 to 10 years after the behavior starts, but it may lead to weight gain.
Whether you're waiting in a lunch line at a sandwich shop or peeking into your fridge, allow yourself a minute to think through the meal.
Don't just order a burger and fries on autopilot. Think to yourself: "Is the meal I'm picking healthy?" If not, make some adjustments. If you must eat something unhealthy, pair it with something healthy. Even making small additions, such as more fiber by adding fruit, or more protein in the form of seafood, can really add up and move you closer to a balanced menu.
Listen to your body and order accordingly. If you feel a little hungrier, order up a larger meal; and if you aren't really hungry, allow yourself to have a smaller meal.
Some people find it hard to eat breakfast, because they're "not hungry," but breakfast kickstarts your body's metabolism, so don't skip - just go lighter. We often ignore our appetites, and the less we listen, the harder it is to get back on track for maintaining mindful eating in the future.
I know this seems outrageously naive in this complicated field of weight loss and wellness, but I say to savor the simplicity. What is simple is sustainable.
Yes, you may want to plan out a week's or a month's worth of meals, but for me it takes the spontaneity out of meals. Maybe, just maybe, we can stop living in the past or the future and just learn to enjoy the healthy meal in front of us now.