Inside the kitchen of Eat Offbeat, the new startup that delivers food made by resettled refugees to New Yorkers, Nepalese Chef Rachana Rimal is cooking her favorite dish, Chicken Momos. They're not unlike Chinese dumplings -- just much spicier.
Discovering new cuisines has been an unexpected perk of the job, says Manal Kahi, who co-founded the business with her brother Wissam.
"It's just impressive how at the end, you feel like we're all the same. The chef from Nepal brings in potatoes, the chef from Iraq brings in potatoes ... they both make potato croquettes. But at the end, the spices they use are completely different. There's different richness in each of them," she says.
Eat Offbeat is currently hiring more cooks through the International Rescue Committee, an American refugee resettlement agency. Right now, the startup offers authentic cuisines from Iraq, Nepal and Eritrea -- but the Kahis are currently hiring more staff recently resettled from Africa, Asia, and the Middle East. Manal wants to change the narrative around refugees in the U.S. by proving the value of their contribution to society -- one tasty bite at a time.
Watch the video above to see the full story.
Do you want to be more mindful about eating healthy foods that'll keep your mind and body at their best? Sign up for our newsletter and join our Eat Well, Feel Great challenge to learn how to fuel your body in the healthiest way possible. We'll deliver tips, challenges and advice to your inbox every day.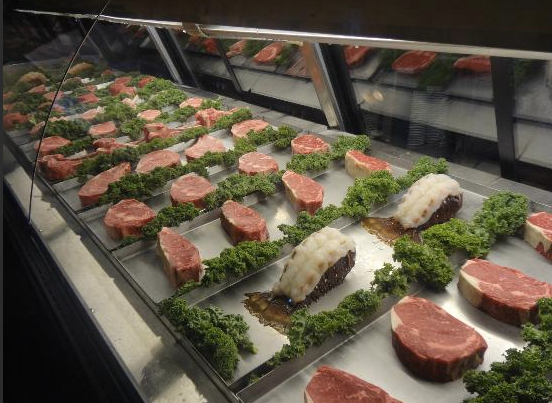 The Best Restaurants In The U.S.
Popular in the Community