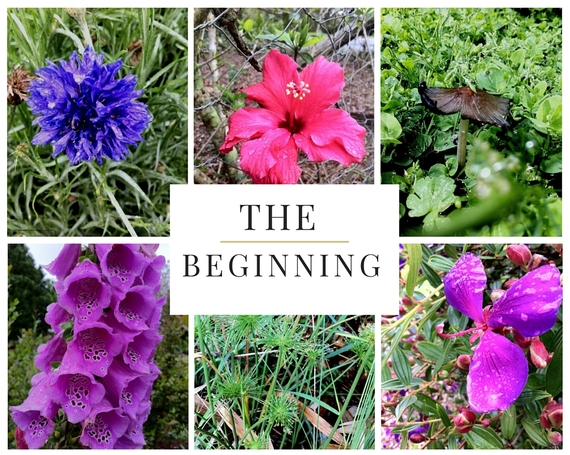 Recently to celebrate the ten year anniversary of Eat Pray Love, Elizabeth Gilbert published a book of short stories titled "Eat Pray Love Made Me Do It". Although my submission was not successful, I share it with you to show you that life is lived and a career is born, by living in the moment. A photographer can only be made one click at a time. Now is the time to follow that dream, for it is the only time we have.
In the early scenes of the movie Love Actually, Jamie (Colin Firth) comes home to discover his semi-clad girlfriend cavorting around the lounge with his brother. Suitably devastated, he retreats to a lake house to write a novel on his old-fashioned typewriter. I too, have retreated to a lake house. With the dissolution of my marriage, I have packed my things and brought my children to a house overlooking a lake in Witta, eager to create a fresh new future.
I don't want to move back to my hometown of Brisbane to be pitied. I know that just like death, divorce is a taboo and most people in society run from those who have failed in marriage rather than come close to support them.
I want to be alone to lick my wounds. I feel ashamed. My heart feels black with grief and I need the freedom to be in the emotion of the moment, to be sad or mad or angry, to achieve nothing other than simply getting through the day. I am now a recipient of a government pension and my ego does not like it. I refuse to live in a depressing environment. I know that if my house is hell, then my mind will descend there.
I know I need time to heal, but with two children under four and a dog, I cannot escape the country to an Ashram, so I choose to make my new life in Witta a healing adventure. I create my first blog and name it 'Adventures with Munchkins. It is a way to document for myself the experience that I am going through. I want to write about the change in my life from an uplifting point of view. From a perspective of adventure, from the rose tinted lenses of a woman who thinks she can face fear head on and make an adventure out of the experience of being a single mother.
I know that single motherhood is one of the biggest fears married women face, and parents have for their children. It is the main reason that abused women remain victims, and others who are in a loveless marriage remain until the kids have left home.
Single mothers are blamed for everything. Bad behaved children, truancy, rises in crime and drug usage. A single mother is someone to be pitied, not inspired by. A single mother also usually earns less and works more, and holds the greatest guilt over not being a super human and giving her child every experience possible. One in four children in single parent families in Australia live in poverty.
I am determined that I will not be the object of pity. I am also determined not to let my single motherhood change my parenting wishes. I wish to be a present parent, even if that means I am a parent who remains on a pension longer.
My number one focus in life is to recover from my marriage breakdown to ensure that when I am ready to return to work, I am an asset not a liability. Eat Pray Love becomes literally my bible. I feel like Liz Gilbert is the only person in the world who understands me.
I highlight passages and every time Richard from Texas counsels her, I feel as though he is talking to me. Especially when I am sad, and then angry. Both which are natural stages of grief, experienced as a result of a separation and divorce, both equally disturbing and overwhelming.
"Groceries, you need to learn how to select your thoughts just the same way you select what clothes you're gonna wear every day. This is a power you can cultivate...Because if you can't learn to master your thinking, you're in deep trouble forever".
And so I learn how to watch my emotions rise, and monitor my thoughts like passing clouds. At some point in time, I stop being angry, start to accept my lot in life, and starting seeing the beauty around me.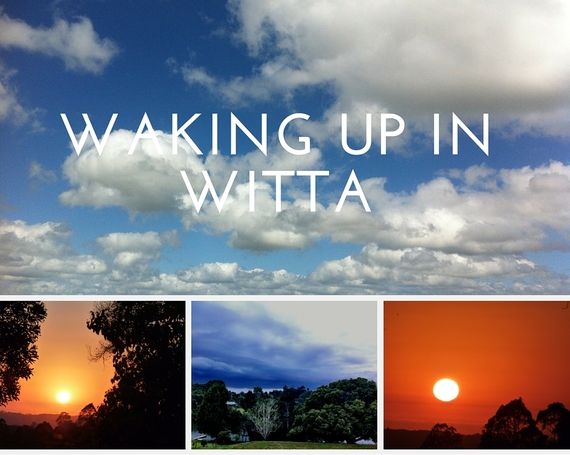 I am filled with awe of the clouds and the fog and the mist of Witta, and how they interact with the mountain range. The mornings are filled with spectacular sunrises and the evenings with even more amazing sunsets over the lake. So begins a fascination with recording the beauty I am seeing on my iPhone.
The day I started to see beauty in my own yard, changed my perspective on life.
I change the name of my blog to 'The Lake House Writer' and my journey takes on a new dimension. Each week I post images that I have taken that are blended with quote that reflects how I feel, the inspiration that I am seeking in my life. I create my first photographic video that incorporates images I have taken on my iPhone with Tibetan music and post it on the blog.
I decide to undertake a photography challenge with my friend also named Liz. We no longer live around the corner from each other, and as a way of continuing the friendship we decided to upload a photo a day. It just has to be a single photo, something that we had done or seen or eaten that day.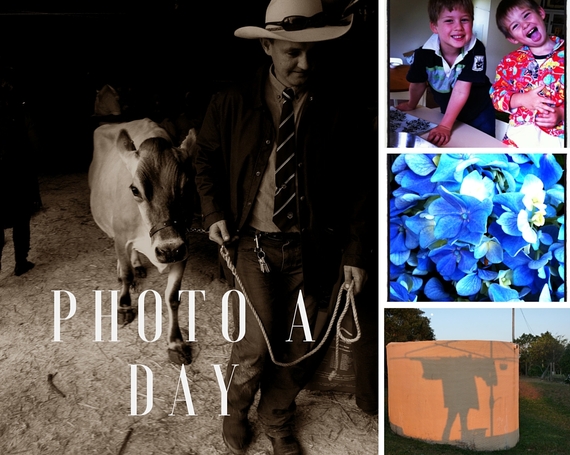 From this point onwards my brain explodes. I allow my brain the space to be silent whilst my eyes filtered the experience of my life through a camera. I experience the complete spectrum of emotion through the excuse of photography. This enables me to see the emotions that I am experiencing at a safe distance, and I can correct them so that I do not go too high or too low.
I can now view my photography and say 'wooah that was a dark day yesterday', better make today a light one. I then simply seek an adventure where I photograph something beautiful in nature, to make my mind focus in that direction.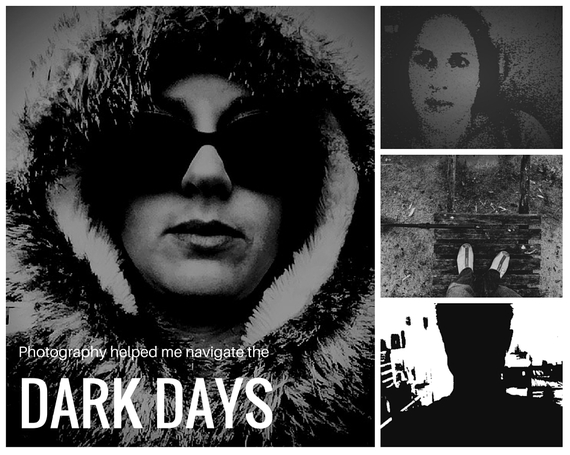 I have a whole new culture at my fingertips. Living in Witta, I am exposed to the freethinking Bohemian living citizens of Maleny. People here simply view life differently. They take you as you are. They explore all facets of life, all theories of existence and all forms of healing. Nothing is too strange, too unacceptable, or too radical.
I decide that if I am going to live in the middle of nowhere, I might as well embrace it- put on the glasses of Peter Mayle for a while. It may not be rural France, and I am living in a brick rental house rather than a crumbling Chateau, but the experience for me could be the same. I needn't travel overseas to live an adventure. This realization gives me immense freedom and tears off the tape that is binding my wings to my side.
My blog becomes the place that I explore my fascination with life in Maleny. It is the best medicine for a broken heart. I simply operate from the place of knowledge that I know nothing about repairing a broken heart and that I will take any advice, and try it. Any remedy, any alternate therapy any approach to life and any friendship that came my way. If it doesn't work, there is nothing lost.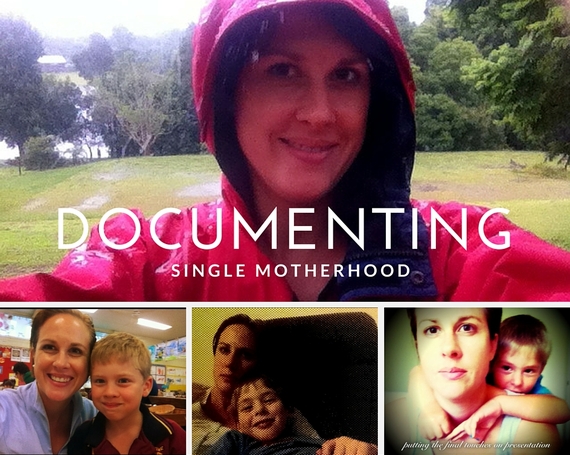 And nothing is lost, because, a year later, we return to Brisbane, ready to face the world again. We face a bigger battle helping my father face an early death in the form of prostate cancer and again Eat Pray Love comes to my side to help cope with anxiety, depression and grief, all the same emotions, this time in a different form.
"Take all the time you need to heal, but don't forget to eventually share your heart with someone".
A couple of short relationships later, my heart has been wedged right open, and I am optimistic that in time, I will find the right long term relationship.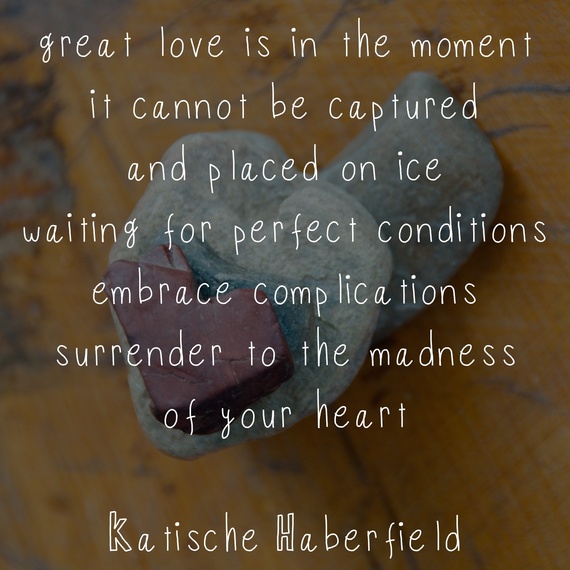 My writing and my photography has been a constant for me through this journey and I'm now both a professional photographer and writer. I've just put the finishing touches on my manuscript, which I have been writing since that first blog as a newly single mother.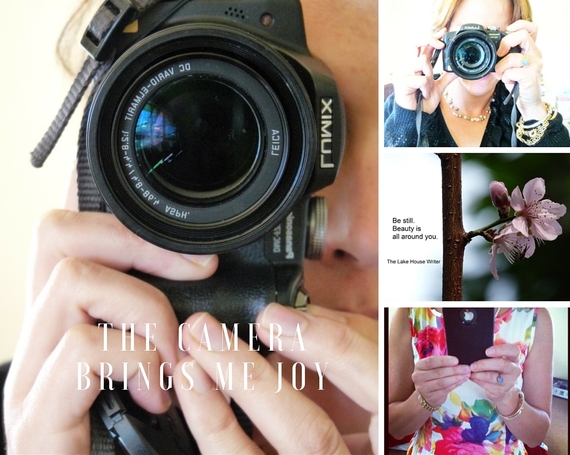 So from the bottom of my heart, and also from my children, who have gained a mother who is passionate about her work, I thank you Liz. By taking the courage to be vulnerable and share your story, you have helped me through my darkest times and provided me with the never-ending light of inspiration to guide me on my way. Your Facebook posts have impacted and helped me on a daily basis and you Liz, have become my Richard from Texas.
*Note- one of the many challenges that Liz and I took was a structured challenge from Fat Mum Slim. These photo challenges are a fantastic way to get started with photography. In time, we decided to create our own challenges, but highly recommend the structured approach to get you photographing and give you some confidence.
Popular in the Community