NEDA director Claire Mysko explained to host Caroline Modarressy-Tehrani that societal pressure to lose weight quickly after giving birth can be harmful to women who have struggled with eating disorders.
"'Baby bump' ... is really a media-coined term. This whole idea of, 'I have to get back to my pre-baby weight,' and all of these kinds of terms that we're hearing, it's becoming an expectation that that's gonna be the first thing that women should be concerned about during pregnancy," Mysko said.
Dr. Heather Anaya, a clinical assistant professor of material fetal medicine at the University of Iowa Hospitals and Clinics, pointed to other complications that can arise with disordered eating while pregnant, including hemorrhaging at the time of delivery, which eating disorder specialist Maggie Baumann experienced.
"When I was about to deliver my baby, I just started bleeding," said Baumann, who struggled with anorexia during her pregnancy. "I was very naive and thought it was the mucus plug. I didn't know, but I was bleeding, bleeding, bleeding, bleeding."
Sign up here for Live Today, HuffPost Live's new morning email that will let you know the newsmakers, celebrities and politicians joining us that day and give you the best clips from the day before!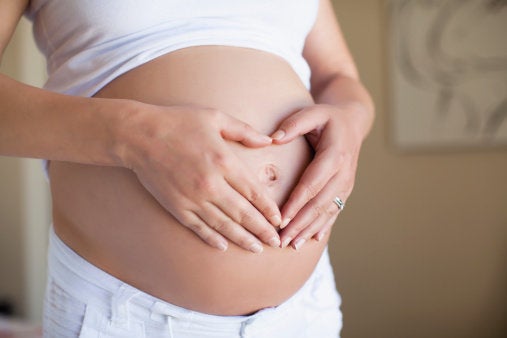 10 Myths About Pregnancy In Your 40s