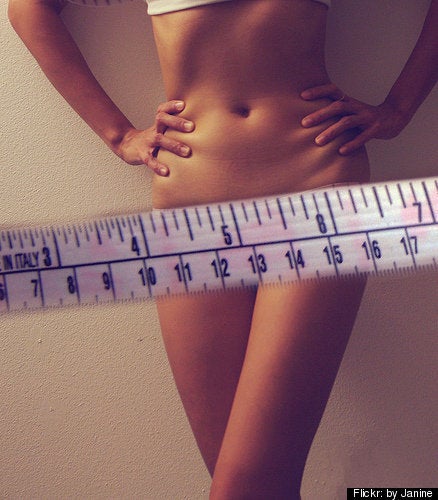 Eating disorders are the silent scourge of college campuses. They affect men and women. They cause people to overeat, undereat and/or follow strictly moderated diets. They can cause osteoporosis, heart problems and death. And they are largely misunderstood.
Schools across the country are dedicating time to this sensitive issue in honor of National Eating Disorders Awareness Week and shedding light on the causes and facets of the afflictions.
According to a column in the University of Wisconsin-Madison's Daily Cardinal:
EDs are sometimes viewed as conditions perpetuated by vanity; however, the prevalent feelings of self-disgust and the low self-confidence exhibited by sufferers of EDs clearly demonstrate the incredible error of this notion. Eating disorders are true manifestations of mental health difficulties and should be treated as such: with kindness, support and proper counseling.
The Daily Free Press, at Boston University, reports on a newer eating disorder, orthorexia, in which sufferers eat as healthfully as possible out of a desire for bodily purity. While not officially recognized by the Diagnostic and Statistical Manual of Mental Disorders, orthorexia is characterized by the same symptoms as anorexia and bulimia.
As BU and Fitness Center nutritionist Sarah Butler told the paper:
"Your mind can't think about other things. You're only thinking about what you're eating or what you're going to eat next," she said.
At the University of Florida, former Miss Florida Allison Kreiger Walsh and Patrick Bergstrom, an all-conference lacrosse player at Delaware's Wesley College, spoke about their experiences with eating disorders.
"When I was struggling with an eating disorder I wasn't living. I was just existing," Bergstrom said.
The University of Colorado-Boulder also hosted a beauty queen emeritus, Miss America 2008 Kirsten Haglund, to speak about her struggle with anorexia. Haglund developed the disorder in adolescence.
"Eating disorders have become an epidemic these days," Haglund told the Colorado Daily. "There is a lot of pressure and extra stress in a college student's life. Many young women struggle in this diet culture ... it's like a big melting pot, which can lend toward the formation of an eating disorder."
Have you struggled with disordered eating or know somebody who has? Share your story below.
Calling all HuffPost superfans!
Sign up for membership to become a founding member and help shape HuffPost's next chapter