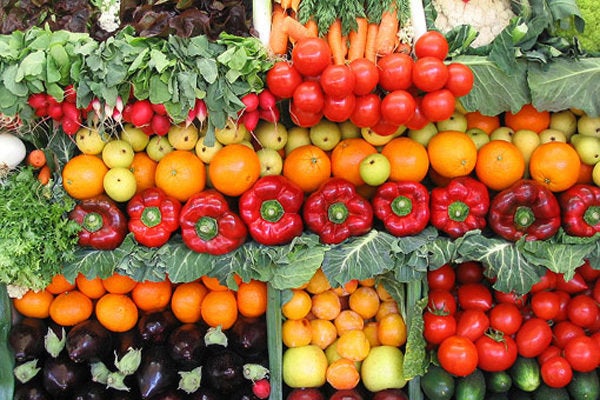 I have high criteria for eating out. I want food that will keep me healthy and nourished. I want to feel like I'm doing the right thing by the environment. I really want to know that I'm sticking to my ethics of eating kindly and non-violently. As you might have guessed by now, all of this points to a plant-based diet. But I also want to enjoy a sexy ambiance and seriously good taste (no steamed vegetables and rice for me, thanks), and a well chosen glass of wine. Possible? In New York City, it sure is.
My regular spot is Candle 79 (on 79th just east of Lexington) for dinner because it's where I can take any one of my omnivorous friends, knowing they will love the food and be blown away with the chic elegance of the place. Last time I dined there, I started with the Wild Mushroom-Saffron Ravioli with cashew ricotta, roasted tomato truffle sauce, and sautéed broccoli raab, while my husband had the Zucchini Blossoms stuffed with cashew cheese served with grilled trumpet royale mushrooms, artichokes and red pepper chili salsa. Then for the main course, I had my all time favorite Seitan Piccata with creamed spinach, grilled potato cake, oyster mushrooms in a lemon caper sauce. All of this with a glorious glass of biodynamic Domaine Des Cedres, Cotes Du Rhone (2007, France). And because I can eat everything on the menu, I celebrated with the Chocolate Peanut Butter Bliss with a decaf soy latte!
For a more lively scene, I like to go to Pure Food and Wine on Irving Place between 17th and 18th. It's also candle lit, young and hip, has great music, and offers a wide variety of both wines and freshly squeezed juices (I often do both, successively!). Everything on the menu is "raw" and alive, which means it's a super clean, nutritious menu - no dairy, meat, or anything processed. I usually get the Crimini Mushroom Hazelnut Crostinis followed by the Zucchini and Roma Tomato Lasagna - their signature dish - and the Classic Sundae with extra whipped cream. In the summertime, you can sit outside in the garden under the stars, which feels like you are on vacation. After dinner, I walk around the corner to their take-away store, One Lucky Duck, for almond milk, granola, and raw cookies.
And not as well known is Hangawi, a zen-like oasis on 12 E 32nd St. As soon as you get there, you slip off your shoes and a lovely Korean hostess escorts you to a cozy table that you sit at with a cushion beneath you. As much as I love New York, this is a real escape, and I like to linger with sake or hot tea while enjoying the Spicy Kimchi Mushroom Pancakes followed by Grilled Todok Strips in Ginger Soy Sauce, or if it's chilly out, the Mongolian Hot Pot.
For lunches, Gobo is great; there is one on the Upper East Side and one in the West Village. It's light and cheerful; there is a community table and quick service (delivery, too!). My favorite is the Slow Cooked Malaysian Curry Stew or the Veggie Burger with Yam and Yucca Fries. And Blossom on the Upper West Side is super fresh and clean with gorgeous dishes like Black Eyed Pea Cake and Seitan Scaloppini.
I remember the days when finding plant-based food was a chore, and hardly ever satisfying. Things have thankfully changed, and more so in New York than any other city I've been to. There is so much variety - for vibe, ethnic flavors, and price point - that I am constantly floating from one luscious meal to the next!
Calling all HuffPost superfans!
Sign up for membership to become a founding member and help shape HuffPost's next chapter