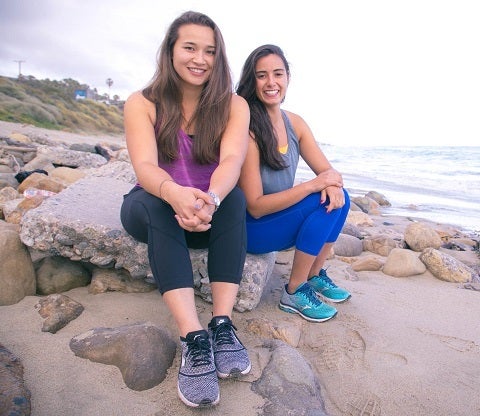 Second in a series of articles celebrating unexpected innovators whose passions propelled them sideways into creating products that contribute to personal and societal well-being on multiple levels.
I have a confession to make, about what is probably my worst (and favorite) temptation: I love – nay, crave -- a mounded bowl of Haagen-Dazs ice cream in bed at night, accompanied by a good mystery novel. C'mon, admit it, you've been there. And I always fantasized that someday there might be a suitably healthy but equally gratifying alternative, one that offered bountiful nutrition, eschewed oodles of saturated fat, and supported environmental and social consciousness. Alas, I was never able to find one that delivered.
Until now. Friends, meet Snow Monkey Superfood Ice Treat. It has all the sumptuous mouth-feel of the finest premium ice cream but with none of the guilt. This is a dairy-free, plant-based, vegan, gluten-free, sustainably-sourced, non-GMO revelation; providing twenty grams of protein in every pint and packed with fiber and antioxidants, this indulgence becomes practically a necessity! Free of all major allergens – no dairy, soy, gluten, or nuts here – it can be enjoyed by just about everyone.
There's nothing here that isn't directly from nature; bananas, apples, hemp seed, and sunflower butter create the protein-rich base, with bright flavors and abundant antioxidants provided by berries, cacao, goji berries, and maple syrup. All ingredients are sustainably sourced, and verified by the Non-GMO Project. Even the packaging is eco-friendly, so on every level you can indulge yourself with the knowledge that you are doing good in the world with your food choices even as you make your mouth happy.
Rachel Geicke and Mariana Ferraira were roommates at Boston University. Both elite athletes -- Mariana a triathlete and Rachel on the rowing team -- they were disciplined about demanding proper foods to fuel their bodies and fully conversant with nutritional factors and requirements for a healthy and balanced lifestyle. As business majors with concentrations in marketing and hospitality, they had traditional careers planned for after graduation.
But in the meantime, they craved a little cold creamy goodness as an occasional treat, and none of the products they could find offered acceptable nutrition and suitable satisfaction. So they started playing around in their apartment kitchen, combining various "superfoods" and flavors to create their own elevated version of ice cream. Using knowledge gleaned from their years of "athlete diets", they experimented with a medley of ingredients in multiple combinations to achieve their goal.
Soon they had an indulgent treat that they could enjoy with glee and a total lack of guilt; the only problem was, their friends wanted to try it – and try it, and try it. And when everyone clamored for more, the idea of Snow Monkey was born.
There was no sudden "light bulb", no instant revelation that perhaps their lives might be fated to take a detour into the natural food industry. But late-night conversations began to revolve around reflections upon the dearth of healthy packaged food options in the marketplace, and the need for a wide range of such products. Both Rachel and Mariana were very aware of the importance of food education and of empowering people to make better food choices. Mariana's global travels had shown her that culture shapes what people eat and how they live, and they agreed that American culture often fell short in that aspect.
And that was when it occurred to them that perhaps this was where they could make their mark and their contribution, with their splendidly nutritious indulgence to lead the way.
So it was off to Kickstarter for initial funding, and then on to hone their business acumen in an incubator program at the USC Marshall School of Business. Pushing against the headwinds of indifferent perceptions of their "cute dorm room project" and the reluctance of some to take these attractive young women seriously as entrepreneurs, they persisted and forged ahead to begin to "revolutionize the frozen aisle nationwide".
That's just the beginning. Their passion revolves around food education, sustainably-sourced ingredients, and female entrepreneurship, and their stated mission is "to change the way people eat by reimagining staple favorites as delicious fuel for a healthy life, sparking a movement where all people have access to affordable food that is great for us and great for the environment."
So Snow Monkey is just the first salvo in their determined campaign to make the world a better place, one nutritious delicious prepared food at a time. And the pay-off for Mariana and Rachel? Rachel says it best: "When someone samples Snow Monkey for the first time and excitedly raves about how great it tastes, how healthy it is, and that Snow Monkey is too good to be true – it's gratifying and humbling to witness how happy our creation makes people."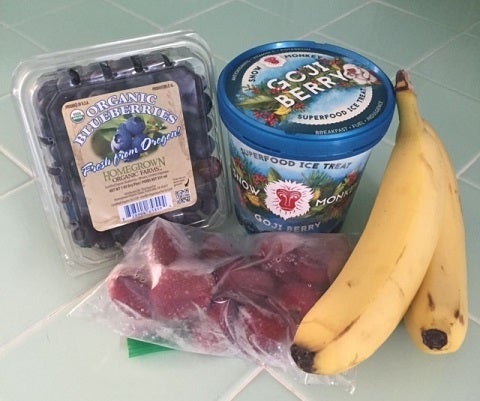 Snow Monkey Super Breakfast Blizzard
Try this nutrition-packed treat to kick-start your day or power your workout…
1/4 pint Snow Monkey Goji Berry Ice Treat
2 tablespoons protein powder
1 small banana, peeled & sliced*
1 cup rice milk or almond milk
Combine all ingredients in a blender. Puree until smooth.
*if you want to make it thicker, freeze the strawberries & bananas first.