At the Portland, Maine, location of Flatbread Co., a chain of 12 restaurants located mostly in the Northeast, it's been on the menu since the organically-focused pizza place opened its doors in 2000.
At the Portland restaurant and all the company's East Coast locations, manager Amy Marchessault explained to HuffPost that a "little dollop" of locally-farmed kelp tops each of their house salads. Initially, it wasn't a hit.
"People didn't know what it was and didn't like it," Marchessault admitted.
But that changed quickly. The kelp's unique taste, which Marchessault described as a "cold, crunchy flavor" that pairs nicely with the toasted sesame seeds and ginger-tamari vinaigrette atop a bed of mesclun, lettuce, carrots and celery, has actually made it a customer favorite.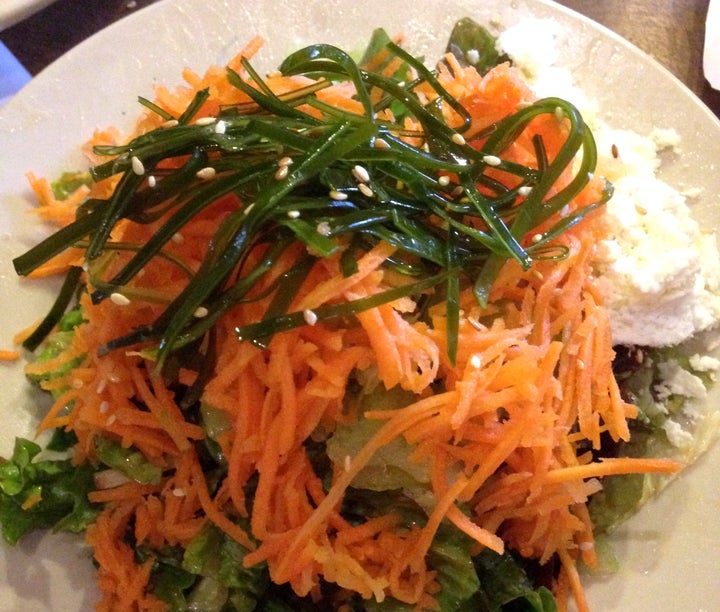 "It's blowing up," Marchessault said. "Customers are sometimes weirded out by it but we insist they try it and they really do end up loving it. And people come back for it."
Praise like that is probably why business is booming at Ocean Approved, an open-ocean commercial kelp farm also based in Portland that provides their products to Flatbread Co. and a number of other restaurants and food service institutions including hospitals and universities.
Founded in 2006, Ocean Approved is the first U.S. facility of its kind, not only harvesting kelp through partnerships with six independent harvesters located up the Maine coast toward Canada, but also, thanks to help from a National Oceanic and Atmospheric Administration grant, growing its own on Casco Bay. Last year, just over half of the kelp it processed was farmed instead of harvested.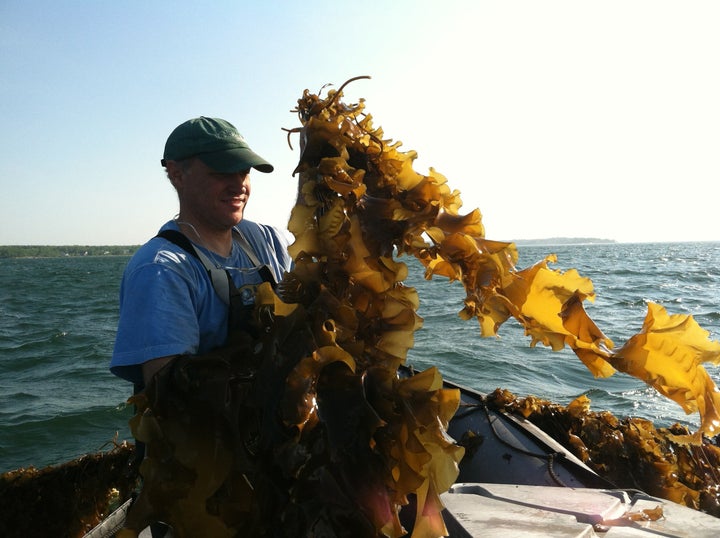 According to Paul Dobbins, a member of one of Ocean Approved's five co-owner families, their seaweed farms are seeded in the fall and closely monitored during the winter prior to a spring harvest, when the kelp is pulled out of the water, blanched, cut and flash-frozen.
The result are products -- such as smoothie-ready frozen kelp cubes and a prepared seaweed salad -- that are very different from the dried snacks more typically associated with seaweed-based products on the consumer market.
Demand is so high that the company has reached its full processing capacity at its current 1,500-square-foot facility and is halfway to raising $1 million toward the building of a new, 10,000-square-foot home base. They hope to be in the bigger facility in time for next spring's harvest. Retail offerings of their cubes and salad are also coming soon, Dobbins said.
Dobbins and his colleagues are also assisting others interested in farming seaweed get started. He often travels to consult with other curious farmers -- he was heading to speak with fishermen in Alaska the same week this journalist spoke with him -- and they've made a manual outlining how they established their farm open-source.
"It reads like a cookbook," Dobbins told HuffPost.
The goal, Dobbins explained, is to help jumpstart a domestic seaweed industry that can compete with imports from Asia which, traditionally, have been the source of nearly all of the seaweed consumed in the United States. All told, the U.S. imports about $62 million worth of foreign seaweed each year.
The biggest challenge, he insists, is not whether consumers will go for seaweed beyond sushi wrappers or dried snacks.
"Like any industry, we're starting out small and learning as we go but it's not a question of market demand. It's a question of people wanting to get into navigating the permitting process which, for someone who has never done it before, can be daunting, then going out and doing it. Four years ago, the technology didn't exist, now it does and it's available to anyone."
Further, Dobbins argues, he expects seaweed to go the way of kale, tacos and any other number of things that Americans generally were not eating as recently as the 1970s or '80s. All it takes, he believes, is for people to try it.
"I think what we're seeing is people getting back into more nutritious foods and people are also getting more adventurous," Dobbins said. "But everyone has different likes and dislikes. We don't need everyone in the country to like kelp."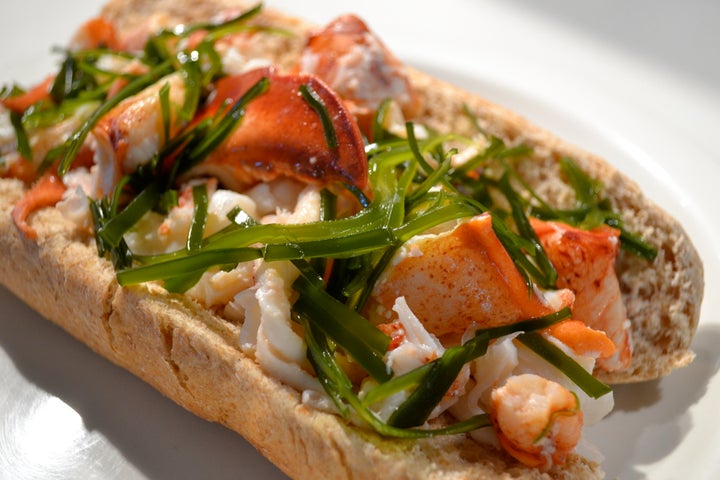 John Stanton, a professor of food marketing at Saint Joseph's University in Philadelphia, agreed that Americans' palates are widening, and shows like Anthony Bourdain's CNN programming are helping introduce them to a wide range of unusual foods in a way that should benefit operations like Ocean Approved. But he believes it will be some time before seaweed goes truly mainstream.
"Seaweed is likely to be a niche product for quite a while with the food innovators eating it," Stanton told HuffPost via e-mail.
Still, Dobbins is convinced. He lives and breathes seaweed, starting each day with either a kelp breakfast smoothie or, during Maine's shrimp season, he mixes the kelp with scrambled eggs and shrimp. He tosses it on pizza for the family's weekly pizza night -- "It behaves like green pepper," he says -- and has also been known to throw it in carrot cake.
And ultimately, he believes his products and the farms where they're grown live up to the company name, playing a restorative role for the oceans that serve as their root.
"The farms are small and they're not going to be the savior for our oceans," Dobbins said, "but every little bit helps and by farming this kelp we're actually doing something we think the ocean would greatly approve of."
Joseph Erbentraut covers promising innovations and challenges in the areas of food and water. In addition, they explore the evolving ways Americans are identifying and defining themselves. Tips? Email joseph.erbentraut@huffingtonpost.com.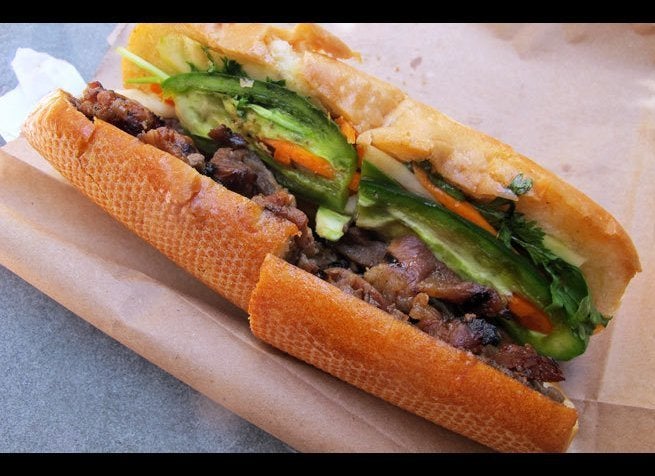 20 Must-Try Street Foods Around the World