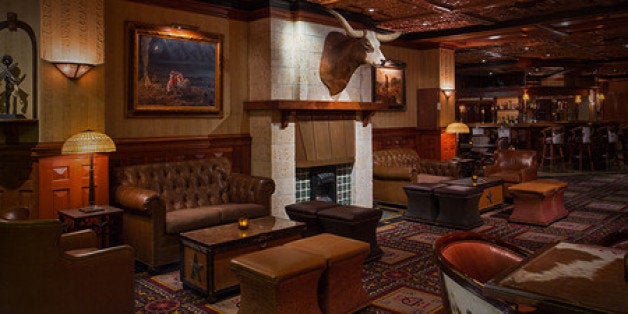 Every year tens of thousands of visitors descend on Austin, Texas for South by Southwest. The city has become not just a music mecca, but a great destination for foodies. Where should you fuel up this spring while you're in town? There's lots of great food in Austin, from food truck to five-star, but here are five suggestions from a local who loves to eat. Have a great time!
Odd Duck
Bryce Gilmore's brick and mortar version of his old food truck is at the forefront of Austin's small plate movement. The ambiance is loud and lively, and the drinks are creative, so a great place to eat before or after a show. The menu is constantly changing to reflect what's fresh and local, so ask your server for her or his recommendations.
Uchiko
The slightly more casual cousin of Tyson Cole's Uchi, recently named the best restaurant in Texas, Uchiko is a local favorite that deserve to be a tourist favorite as well. Try the tasting menu, but ask for the brussels sprouts to be one of your plates, and think seriously about the fried milk as a dessert.
The Driskill Bar
Nestled in between the 1886 Cafe and the Driskill Grille, the historic Driskill Bar is not just the best place on 6th Street to get a drink, but a seriously good place to eat. The bar menu features small plates like the Brussels sprouts and bacon-wrapped Medjool dates, but bigger appetites might appreciate the Wagyu-Akaushi beef sliders or the steak frites, all served in one of the most beautiful settings in downtown Austin.
Julio's
Needing a great and inexpensive breakfast taco, lunch or dinner and don't mind stepping out of Downtown for it? This neighborhood Mexican joint just north of the University of Texas serves great chicken, wonderful soup, and a nice carne guisada. Margaritas are small but strong, or you can drink a choice of Mexican beers. Just remember to bring cash, since they don't take credit cards.
Justine's Brasserie
It's hip, it's happening, and it's just far enough off the beaten track that you won't feel like you're carrying South by Southwest with you. You'll enjoy great drinks (try their French 75), scallops, and brasserie fare while surrounded by beautiful people and knowledgeable servers. Eat outside if the weather permits--it's one of the nicest patios in Austin.