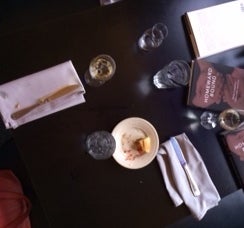 Co-authored with Naomi Cahn
This rate of isolation is projected to increase as 76 million American Baby Boomers approach old age. The variety of their family patterns – including divorce, single parenthood, and remarriage ― means the burden of care falls on a different cast of family members than in the past.
Society's current support systems for seniors presume that a spouse or grown child, most likely a woman, though the number of male caregivers is increasing, will absorb a lion's share of the financial and physical cost of care and support. And those costs are high: Paying to replace this voluntary system of family and friends could easily cost more than $500 billion per year.
But the faces of family caregiving are changing. Society can no longer assume that a spouse of fifty plus years or daughter who does not work outside the home will care for an aging parent. The Cleavers from Leave it to Beaver have been replaced with the Pritchetts of Modern Family. Sons and daughters work full-time, patriarchs are in their second marriages, and half and step-siblings form a part of the caregiving and inheritance mix.
Our extensive research and analysis of modern families and elder care in Baton Rouge, Louisiana reveals that although many families have numerous kin connections (more than forty percent of Americans include a step-relative in their family), those connections are often tenuous and are untried in a crisis or when long-term care needs arise. After interviewing dozens of modern caregivers, we concluded that public (including legal and religious) sources of support must compensate for the increasingly complex ties of the family.
Today's senior mothers may call a clergy member, a neighbor, an ex-spouse, a friend, a paid sitter, and even the volunteer from Meals on Wheels, "family." These people become "fictive kin" or para-family, as we call them, and they help fill in the gap between private family-provided care and the half-trillion dollar cost of paid care.
Para-families are formed because of geographical proximity and frequency and reliability of visits. Some para-family members are volunteers, some work with nonprofit groups. They don't necessarily replace family but walk alongside them, providing support to older people and their caregivers. Para-family members can help keep a senior at home as they age, a wish expressed by 87 percent of those ages 65 and older. So, seniors see their clergy member weekly, see their neighbors several times a week, and see their volunteer from Meals on Wheels daily. These para-family members notice changes in behavior or in mobility as well as changes in routine, all of which can signal a potential crisis to be averted.
We met Carla who is the face of today's typical elder caregiver. Carla's 70-year-old mother, Dotty, was single since a divorce in 1984. Carla and her two siblings worked together to care for Dotty when she developed kidney disease. Dotty's one wish was to remain living independently in her trailer, but her declining health meant that she could no longer drive nor keep her part-time job at the local gas station. She needed dialysis as well as constant monitoring by doctors at the nearby teaching hospital.
Dotty's daughter, Carla, managed the seafood department of the local grocery story, so she took over getting and delivering groceries to her mother each week. Her brother took over the rental payments on Dotty's trailer. Carla's sister took the lead in arranging for hospice care. The hospice team of nurses, aids, chaplains, and social workers who visited Dotty in her final year were able to troubleshoot and alert Carla and her siblings to changes in Dotty's condition. They also provided emotional support to Dotty who was often lonely. The hospice team and the volunteers from the local church became para-family for Dotty and her grown children. They treated Dotty as if she were their mother.
Mother's Day is often a time where families gather for a celebratory meal. May we remember the mothers, grandmothers, and stepmothers who may be falling through the gaps in our social safety net – and hope that Meals on Wheels continues as one part of this social safety net of para-family members.
Instead of brunch this Mother's Day, why not learn more about Meals on Wheels in your community and donate a lunch to a mother (or other senior) in need?
Rev. Amy Ziettlow is a minister in the Evangelical Lutheran Church in America and is the former COO of The Hospice of Baton Rouge and Naomi Cahn is a Law Professor at George Washington University. They are the authors of Homeward Bound: Modern Families, Elder Care & Loss (Oxford, 2017).
Calling all HuffPost superfans!
Sign up for membership to become a founding member and help shape HuffPost's next chapter