We all have those nights in college. Those nights where you waited too long to start a paper, or when you have been studying for hours for an exam and still feel like you know nothing. When these dreadful nights pop up, what is the thing most people turn to? Food. Always food.
But if you're stressed about time, you probably don't have time to make food. So, the ultimate solution to the stress? Food delivery. Not sure what to order? Let's explore some options based on what other college students had to say about their stress eating habits.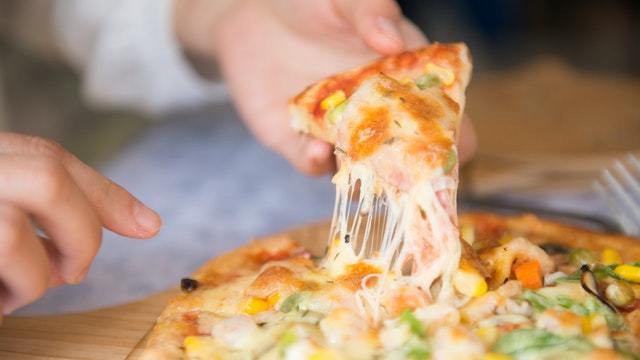 These simple sugars are a popular answer to the stress question. For some reason, no matter how many veggies you may eat in a day, when you get stressed out, your body yells BREAD BREAD BREAD! After surveying a variety of students from a variety of schools, here are the most popular bread-related answers to the stress eating question:
With so much variety made on a dough base, what's not to love?
Sabrina Marell, a senior at Gettysburg College, said, "I get chicken bacon ranch from Tommy's because it is a good size for just one person and their chicken is really good!"
Meanwhile, in the same apartment, senior Sara Freed will order from another place. "I get pizza delivered from Antica Napoli because it reminds me of the pizza I have at home (Long Island, NY)," she said.
At the University of Vermont, senior Katie Lukes chooses pizza as well, saying she "eat(s) the whole thing every time."
Similar to the pizza idea but in a different shape with more focus on the cheese is the beloved cheesy bread or sticks.
Gettysburg senior Sara Young said, "I love the cheesy breadsticks from Dominos; they are wonderful and portable."
At the same campus, senior Claire Healey chooses the strict mozzarella stick option.
Kimberly Hilfrank, a Franklin & Marshall College graduate, said that if she wasn't eating nachos, she was eating cheese sticks.
True to her southern roots, Gettysburg alum Amelia Smith said that fried cornbread was her go-to. Bread and deep-fry. Sounds good to me.
If you really need just straight bread, then buy a hoagie. Many places will deliver subs to your door, whether it be a local pizza joint, a Jimmy John's, Potbelly or elsewhere.
As easily delivered as pizza, these salty sticks are easy to eat without end. Just like your night.
If you need a little sweet in addition to the salty, then cookies are the answer. Ellie Lutes of James Madison University swears by Campus Cookies. Like Insomnia Cookies, this company delivers fresh, warm cookies to your door until the wee hours of the morning. Just like Mom would do.
Because we all know breakfast is the perfect late night food. (And yes, they can be delivered. Just do some research for late-night breakfast places in your area!)
So sugary, so doughy, so delicious. Also another late night breakfast option.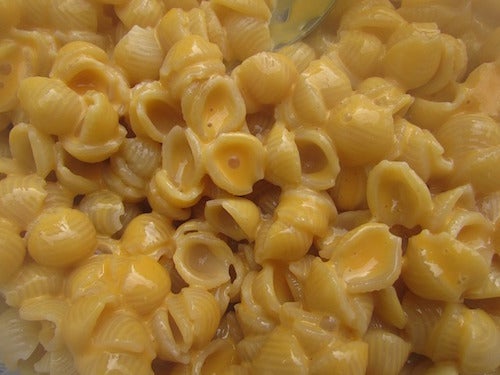 Filling and gooey, melted cheese proved to be a top selection in students' stress food choices. Besides cheese sticks, the other contenders included:
Maybe because it reminds us of simpler childhood times, we crave this basic yet delicious food?
Lily Talerman of Ursinus College admits that she will eat a serving for four people in one sitting around 11 p.m. on rough nights.
So poppable, so cheesy, so good.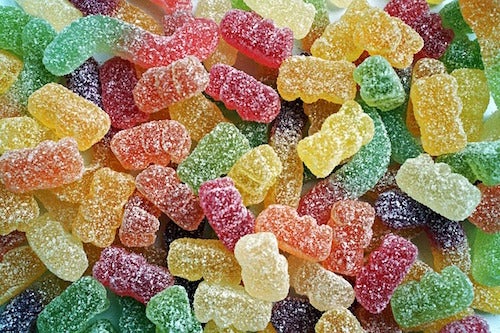 For some reason, we all seem to like the food that can be broken down into parts and eaten individually. The apparently never ending supply somehow persuades us to keep going.
Potato chips, popcorn, pretzels, Doritos, you name it. Munch, munch, munch those worries away.
For when you still want to be kinda-sorta healthy, a carrot is a great option.
Victoria Crabtree of the University of Massachusetts Amherst uses them as her football-watching snack. "When I get nervous during Patriots games I eat a lot of carrots."
Gettysburg College junior Madison Fox adds a fun flare of hummus to make her late night snack a little more exciting.
While maybe not what you think of when you think of deliverable food, many grocery stores or even local farms will do deliveries to college campuses. You may just want to think ahead a bit because they probably won't come after normal business hours.
Candy ranks in the top third of answers for stress food. Most people argued for a variety of chocolate (M&Ms especially) or something with peanut butter (a little more filling), but fruit roll-ups also made an appearance on the list. If you want to know why your body gets so anxious for sugar during stressful times, click here.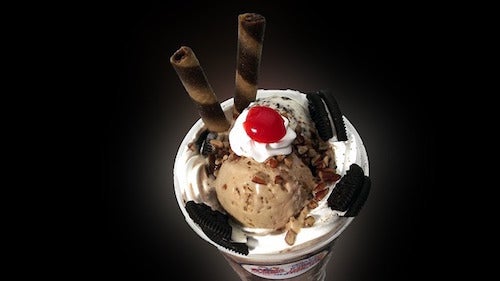 Finally, many many people said that ice cream was the food for them. Whether it be a bad breakup, a hard test, or stressful extracurriculars, this food is always there for you.
Despite it being a frozen treat, ice cream is surprisingly easy to get delivered. It's best to always have some around, just in case.
Best of luck with all your work, but never forget that food will always be there for you.
Calling all HuffPost superfans!
Sign up for membership to become a founding member and help shape HuffPost's next chapter
This post was published on the now-closed HuffPost Contributor platform. Contributors control their own work and posted freely to our site. If you need to flag this entry as abusive,
send us an email
.