 SAN FRANCISCO (Reuters) - EBay Inc, operator of one of the largest online marketplaces, questioned the value of Google Inc's main advertising service in a recent study.
EBay, one of the biggest Internet advertisers, released a study on Friday examining whether the paid search ads it bought on Google and that show up to the right of search results were worth the investment.
"The conclusion: Incremental revenue from paid search was far smaller than expected because existing customers would have come to eBay regardless, whether directly or through other marketing channels," eBay spokeswoman Johnna Hoff wrote in an email to Reuters on Tuesday.
The study highlights a potential problem for Google, which generated $46 billion in ad revenue last year, up from $38 billion in 2011.
Some leading e-commerce companies, such as eBay and Amazon.com Inc, that have traditionally been big buyers of Google paid search ads may not need the service as much anymore.
"This has to be a major concern for Google," said Oren Etzioni, an online search expert at the University of Washington and co-founder of shopping search service Decide.com.
"Strong brands like eBay, Amazon, and others need Google less and less as they have established a loyal online following," he added. "The eBay study validates this common-sense conclusion. Even at the far smaller Decide.com, we've found that buying ads on Google was not cost effective."
Ebay's Hoff declined to say how much the company spends on Google paid search ads. She also would not say whether eBay has cut spending on these ads, or plans to do so.
An Amazon spokesman did not respond to an email asking the same questions on Tuesday.
EBay Research Labs economists Thomas Blake, Chris Nosko, and Steve Tadelis analyzed eBay sales after halting purchases of some Google search ads. They kept the ads going in some regions so that they could compare results from the two different approaches. The test began in April 2012 and lasted into July 2012.
There was no appreciable drop in sales from eBay listings in the part of the country where Google ad purchases were switched off, according to the eBay study.
The ads did attract some purchases by online shoppers who had not bought on eBay much. But for customers who had bought on eBay three times in the prior year, the search ads produced almost no benefit, according to the study.
The authors estimated that paid search ads generate about 25 cents in extra revenue for each $1 spent.
"eBay's experiences suggest that all companies should look carefully at how much bang they're getting for their search marketing dollars," Columbia Business School professor Ray Fishman wrote in a Harvard Business Review blog on Monday that described the eBay study.
A Google spokesman declined to comment on the eBay study specifically. However, he said that Google's own studies, based on results from hundreds of advertisers, have found that more than 89 percent of search ad clicks were "incremental." This means that the ads generated more visits to the advertisers' websites.
"Since outcomes differ so much among advertisers and are influenced by many different factors, we encourage advertisers to experiment with their own campaigns," the Google spokesman added.
Indeed, the eBay study also noted that paid search ads may work better for other companies.
Columbia's Fishman said smaller businesses that lack the name recognition of eBay and Amazon may get more out of Google search ads.
(Reporting by Alistair Barr; Editing by Lisa Shumaker)

Related
Before You Go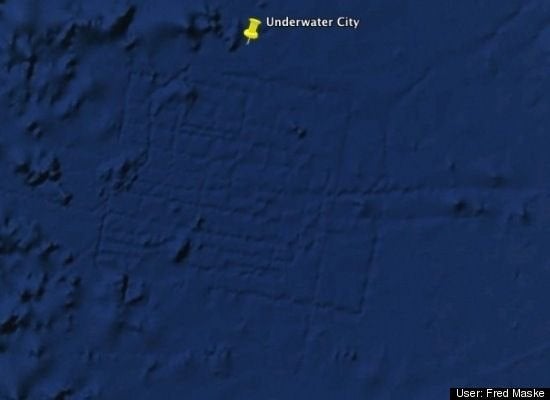 Craziest Google Map Sightings
Popular in the Community