This is what Celia, a bride from the U.K., wanted her wedding cake to look like: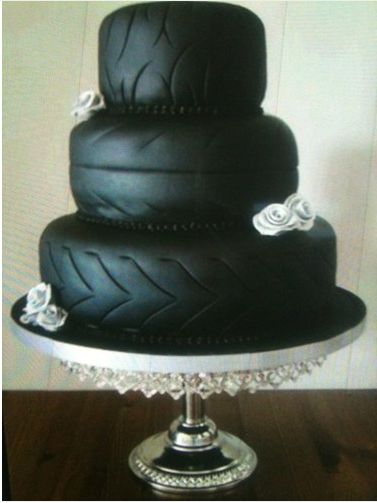 Photo credit: eBay
So what's a disappointed bride to do? Sell the cake on eBay, of course! Here's how Celia described the mess:
A few defects due to maker being unskilled. Uncut, along with large amount of awful cupcakes for free. No topper or decoration. Unusual design. Very heavy.
Complete disaster... offers please? I have roses which fell off this abomination if required. Sorry no returns.
The cake is going for about $16 and has already received 11 bids. Don't worry, though -- Celia is just trying to have a little fun with her wedding cake disaster. When a baker wrote in concerned about the health and safety of selling a cake on eBay, Celia responded:
Thanks for message and concern about the cake. It has been advertised purely as a joke and I'm not expecting anyone to buy it. The cake was made for our wedding...and this is what was waiting for us at our reception. We have things in motion to prevent this person ever making a cake again and upsetting, or trying to rip off other unsuspecting customers. I have amended the advert and added a disclaimer, however I do not expect it to sell! Thanks again for your kind comments, Celia x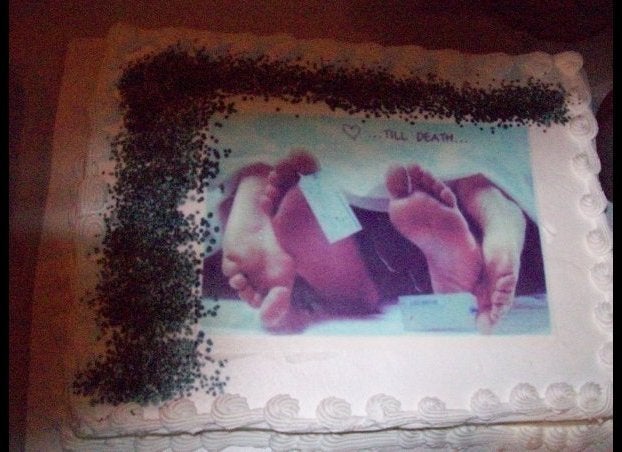 Inappropriate Wedding Cakes
Popular in the Community