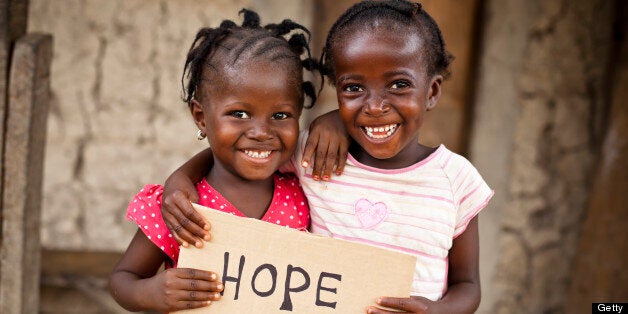 In the wake of the Ebola outbreak, the media have asked what role Washington ought to play in halting the advance of the deadly disease. Moreover, many countries hope the Obama administration will use and deploy vast U.S. resources so as to head off Ebola. As the world's paramount power, Washington should heed such pleas and do its utmost to stave off a public health disaster in West Africa. Yet dig a little deeper, and it becomes clear that we have not been sold a fully complete picture of the unfolding Ebola crisis. Indeed, in light of its historic and heavy-handed role in West Africa, which may have exacerbated public health conditions in the first place, China has not offered a satisfactory reckoning of its activities throughout the region.
For years, Beijing has pursued its own extractive model of development in West Africa at the expense of tropical forests and the environment. According to a recent article appearing in al-Jazeera, China has poured billions into developing mineral deposits in West Africa, and Beijing has furthermore built roads and infrastructure which may facilitate the rapid spread of Ebola. Experts add that the expansion of such infrastructure may have hastened the Ebola crisis by bringing infected animals into closer contact with humans.
Deforestation, in particular, may increase the odds of wild animals coming into contact with people. Indeed, researchers say that the Ebola outbreak probably started after humans ate bats which are commonly consumed in stews. In West Africa, deforestation is rampant and has devastated practically all of Sierra Leone's forest cover. Liberia and Guinea have fared a little better, but their forests too have come under threat due to recent expansion of economic activity. The Ebola outbreak was first reported in remote towns throughout Guinea with denuded forest cover. From there, the disease spread to the capital Conakry and onward to Sierra Leone and Liberia.
China's Reign of Error: From Liberia to Guinea
While China has been intimately caught up in West Africa's economic spoils for some time, the Asian tiger's role has been obscured in the midst of the media's sensationalist coverage of the Ebola crisis. For some time, China has been interested in African resources in order to secure a handy supply of commodities and to spur the country's rapid economic growth. Conveniently, China proclaims that it won't get involved in the internal affairs of other countries; meaning Beijing won't follow up to see if its payments are squandered or banked illicitly.
China is unable to meet demand for copper, zinc, nickel and a whole host of other minerals. As a result, Beijing must import a whopping $100 billion in base metals every year, consuming 25 percent of the globe's supply in the process. Not surprisingly, therefore, China has set its sights on the Nimba Mountains which straddle Liberia and Guinea. The region holds one of the globe's richest deposits of iron ore, and one Beijing firm, China Union Investment, is active in Liberia. Some charge that the company ignored workers' rights and failed to promote sustainable development on its projects. When protests against the company erupted late last year, Liberia's paramilitary forces came to the aid of China Union by deploying to the area and dispersing unrest.
China's record in Guinea, one of the world's poorest countries, isn't all that much better. In 2009, Beijing signed a massive $7 billion mineral deal with Guinea's repressive military junta. At the time the deal was struck, the local government faced international isolation over human rights violations. Hardly deterred by such considerations, China hoped to cash in on economic opportunity in Guinea, a country which had been sidelined by the west due to internal political strife. Under the 2009 agreement, a secretive company called China International Fund, whose precise ownership was unclear, gained access to Guinea's bauxite, the raw material used to make aluminum. China is also a big partner in Guinea's Simandou iron ore mining project via Beijing firm Aluminum Corporation of China (Chinalco). In order to help transport iron ore, the Chinese pledged to construct a railroad and deep water port.
China Falls Short on Ebola
Perversely, China is now making a massive U-turn when it comes to its economic footprint in West Africa. Having invested billions in the region, Beijing is now seeking a quick exit as the Ebola crisis worsens. Indeed, many companies have already evacuated workers from Ebola-affected countries. In the process, Beijing has curtailed and stalled key projects. From a high of 20,000 Chinese nationals living in Ebola-affected countries just this summer, half have already left. The Ebola scare has moreover prompted a Chinese contractor to pull its workers out of Liberia. The firm was tasked with rebuilding a road between the capital of Monrovia and the border with Guinea, construction which ironically might have allowed Ebola to spread even faster. Ebola has also cast a shadow over China's iron ore mining projects in Sierra Leone. Indeed, executives from China Kingho Energy Group have returned home and the company's compound in Freetown has closed.
Meanwhile, Chinese media have touted Beijing's financial and logistical assistance to Ebola-afflicted countries. China has dispatched an elite unit of the People's Liberation Army to Liberia, for example, and will build an Ebola treatment center in the country. Beijing has also sent aid workers to the region including health experts and medics. In addition, China has sent several thousand doses of an experimental Ebola drug to Africa and the Asian tiger plans further clinical trials.
Despite Beijing's financial aid to Ebola-stricken countries, some have questioned the scale of such contributions. Thus far, China has donated some $100 million to combat Ebola, which represents Beijing's largest ever response to an overseas humanitarian crisis. Nevertheless, China's contribution has been meager compared to the U.S., which has pledged more than double that amount and sent thousands of troops. What is more, even though Beijing represents the world's second largest economy, China devotes a paltry 0.4 percent of its foreign aid to humanitarian causes. In Liberia, when a Chinese mining company donated money to fight Ebola, locals said they were disappointed with the contribution, which they called inadequate.
China's Misplaced Development Priorities
Scientists say that better health education, hospitals and disease-tracking systems could have helped prevent the Ebola outbreak in Guinea. At long last, China is stepping up to the plate and contributing to the fight against Ebola, though some may wonder whether it is too little, too late. For years, China has sought to extract Africa's raw resources at the expense of human rights and the environment. Furthermore, in light of the experts, it also seems possible that China's relentless economic expansion may have contributed to the spread of deadly disease in the first place. If anything, the Ebola tragedy has exposed Beijing's misguided development priorities. Hopefully, the recent public health disaster will prompt a thorough reassessment of Beijing's aims throughout West Africa.
Popular in the Community