By Inmaculada Sanz and Kate Kelland
MADRID/LONDON, Oct 7 (Reuters) - The World Health Organization said on Tuesday that Europe would almost certainly see more cases of Ebola after a nurse in Spain became the first person known to have caught the virus outside Africa.
With concerns growing that the worst Ebola outbreak on record could spread beyond West Africa, where it has killed more than 3,400 people in three impoverished countries, Spanish officials tried to reassure the public that they were tackling the threat. Health experts said the chances were slim of a full-blown outbreak outside Africa.
Rafael Perez-Santamaria, head of the Carlos III Hospital in Madrid, where the infected nurse had treated two Spanish missionaries who had contracted the disease in West Africa, said medical staff were "revising our protocols." Four people including the nurse's husband were admitted to hospital for observation.
Even though western European hospitals, unlike most of those in the affected parts of Africa, have the facilities to isolate an infected patient, WHO European director Zsuzsanna Jakab said it was "quite unavoidable ... that such incidents will happen in the future because of the extensive travel from Europe to the affected countries and the other way around."
Nevertheless, she said that "the most important thing in our view is that Europe is still at low risk, and that the western part of the European region particularly is the best prepared in the world to respond to viral haemorrhagic fevers including Ebola."
Still, health authorities in the developed world are being forced to re-examine their alertness to a disease that has been raging through Guinea, Sierra Leone and Liberia since March, killing more than half of those it infects.
The Spanish nurse, Teresa Romero, had gone on holiday in Madrid after the second of her Ebola patients died on Sept. 25, but did not start feeling ill until Sept. 30. Her trade union said she had then asked three times to be tested for Ebola before the infection was finally confirmed on Oct. 6.
Dozens of doctors and nurses demonstrated outside La Paz Hospital in Madrid demanding more information about how Romero had caught Ebola, which is not airborne but transmitted through direct contact with the body fluids of a person who, experts say, must already be showing symptoms.
"Given that both the transmission methods and the methods of prevention are well known, it is clear that some mistake was made," the Madrid College of Doctors said in a statement.
The story of slow response was echoed in Dallas, Texas, where the first Ebola patient diagnosed on U.S. soil, Thomas Eric Duncan, was in critical condition.
Thomas is on a ventilator and a kidney dialysis machine to help stabilize him, the hospital said Tuesday.
Even though Duncan told a nurse he had flown from West Africa, the hospital initially sent him back to his apartment with antibiotics, only to have him return two days later in an ambulance.
Peter Piot, a professor at the London School of Tropical Medicine who was one of the discoverers of Ebola, said caring for its victims demanded draconian discipline, as the slightest mistake could be fatal.
"It should be a lesson for everybody that you can't overreact. You can't overprotect," he told a WHO science group teleconference.
But he also said such cases would remain rare, with careers most at risk: "There is a difference with what is going on in West Africa. It won't really give rise to outbreaks."
The European Center for Disease Prevention and Control (ECDC), which monitors disease in the EU, said that, while there was a small risk of travelers bringing Ebola in without knowing it, the region's public health authorities "can efficiently detect and confirm cases of Ebola virus disease and thus prevent its onward spread."
While the White House said there were no plans for a travel ban, which could impede assistance to West Africa, U.S. authorities were developing new procedures to screen airline passengers.
U.S. Senator Chuck Schumer said on Tuesday the measures could include screening air travelers for fever when they arrive in the United States from the worst-hit countries on direct or indirect flights.
In contrast to the vast majority of African patients, some of those in Europe and the United States have been given experimental treatments for Ebola, which has no proven cure.
In Madrid, Romero has received antibodies from patients who survived Ebola. And Texas Health Presbyterian Hospital in Dallas said Duncan had been given the experimental drug brincidofovir, developed by U.S.-based company Chimerix Inc for use against a respiratory virus but untested on Ebola patients.
American Ebola patient Ashoka Mukpo also was receiving brincidofovir, the Nebraska hospital where he was being treated said on Tuesday.
Spanish authorities said Romero's husband had so far shown no symptoms of Ebola. The others admitted were a health worker who had diarrhea but no fever, and a Spaniard who had traveled from Nigeria.
Twenty-two other people who had come into contact with the nurse were not isolated, but were having their temperature taken twice a day.
The Ebola epidemic has overwhelmed the health systems and battered the economies of Guinea, Sierra Leone and Liberia, which were showing signs of recovering from a decade of civil wars in the 1990s.
The U.N. Development Program noted that the price of rice was up 30 percent in Sierra Leone, while production had fallen by 10 percent in Guinea as fewer people were tending to crops.
The World Bank said that, if the response to the epidemic was not stepped up, transport, cross-border trade, supply chains and tourism across West Africa could be severely disrupted, costing the region as a whole tens of billions of dollars.
Fears of economic consequences were felt in Europe too, where travel and leisure shares fell an average 2.4 percent on the London exchange on news of the Spanish Ebola case.
(Additional reporting by Emma Pinedo and Sarah Morris in Madrid, Tom Miles in Geneva, David Lewis in Dakar, Marice Richter in Dallas and Doina Chiacu and Roberta Rampton in Washington; Writing by Kevin Liffey; Editing by Giles Elgood, Jim Loney and Grant McCool)
Support HuffPost
The Stakes Have Never Been Higher
Related
Before You Go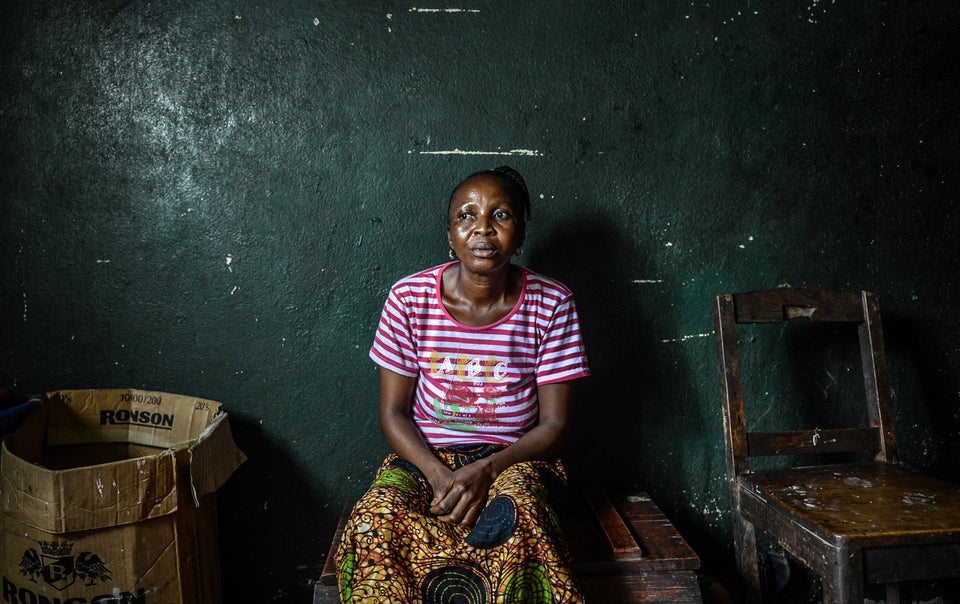 Ebola in West Africa
Popular in the Community