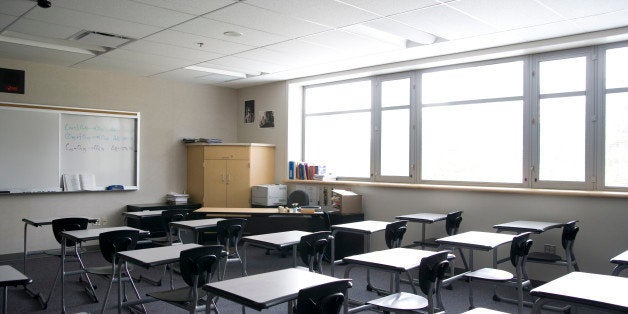 Schools around the country are taking steps against Ebola, screening students, passing out information and, with the air travel of an infected nurse between Texas and Ohio, closing schools in those two states.
In Northern Virginia's Fairfax County Public Schools, officials said they are asking every student with a fever about recent travel to Ebola-affected countries, like those in West Africa. Students who answer yes will get additional Health Department screening. New students to the district will be given a questionnaire about travel history, reports local station WJLA-TV.
The DeKalb County School District in Atlanta notified principals and administrators it would not allow new students from West Africa or "other affected areas in the United States" to enroll or attend classes "without proper medical documentation and approval from the superintendent," according to WXIA. The station reports two brothers who had recently been in Liberia have been prevented from enrolling until they provide proof they are "free from Ebola."
Vinson took a flight from Texas to Ohio last week, and returned on Monday. She began showing definitive symptoms after the return flight.
Three schools in the Belton Independent School District in Texas are closed this week, because two students were on the same flight as Vinson. The schools are now being disinfected. The parents of the students who were on the flight with Vinson are keeping their children home from school the next few weeks, according to The New York Times.
This article has been updated to include the DeKalb County School District in Atlanta.