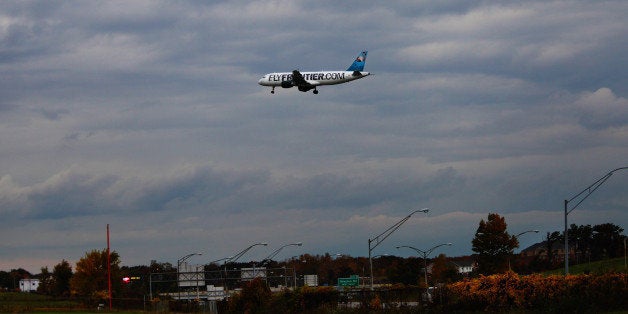 NEW YORK, Oct 16 (Reuters) - Frontier Airlines said six crew members were placed on paid leave for 21 days "out of an abundance of caution," after learning that a nurse who had treated an Ebola victim may have been symptomatic when she flew on the airline earlier this week.
The leave affects two pilots and four flight attendants aboard flight 1143 from Cleveland to Dallas/Fort Worth on Oct. 13, which carried a Texas nurse who later tested positive for the deadly virus, Frontier said in statement late Wednesday.
The Centers for Disease Control had informed the airline Wednesday that the nurse "may have been symptomatic earlier than initially suspected, including the possibility of possessing symptoms while on board the flight," the statement said.
The nurse, Amber Vinson, 29, was isolated immediately after reporting a fever on Tuesday, Texas Department of State Health Services officials said. She had treated Liberian patient Thomas Eric Duncan, who died of Ebola on Oct. 8 and was the first patient diagnosed with the virus in the United States. (Reporting by Alwyn Scott; Editing by Bernadette Baum)