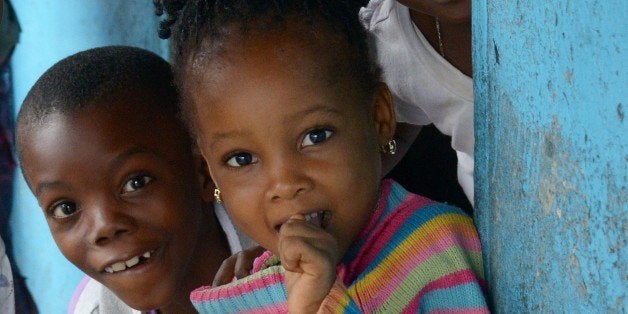 Every child who was orphaned by Ebola in Guinea has a familiar place to call home -- an astounding development considering these kids were shunned just a few months ago.
Since the worst Ebola outbreak on record hit, 773 children in Guinea alone have lost both parents to the disease and they've all been taken in by a relative, according to UNICEF. But the fate of these grieving kids, and those in other parts of West Africa who were orphaned by the virus, was in jeopardy as recently as October, when family members abandoned them due to concerns that they could spread the disease, which has claimed more than 9,000 lives.
"Since overcoming their initial fears and misconceptions about Ebola, families have been showing incredible support, providing care and protection for children whose parents have died," Manuel Fontaine, UNICEF's regional director for West and Central Africa, said in a statement.
According to the aid organization, an estimated 16,600 children in Guinea, Liberia and Sierra Leone lost one parent, both parents, or their primary caregivers to Ebola. But less than 3 percent of those children had to be placed outside family or community care.
The turnaround was achieved through a multi-pronged approach.
Unaccompanied children who could have possibly come into physical contact with an Ebola victim were given center-based care where they remained under observation for 21 days -- the maximum incubation period of the Ebola virus, according to UNICEF.
Aid groups ramped up their psychological support efforts during the early period of the crisis when kids, after watching a parent die, worried about having nowhere to turn. One critical tool was training Ebola survivors, who had built up immunity to the disease, in how to treat and counsel kids.
"I don't know what will happen to my sister and I after the 21 days [of quarantine]," Harris Wureh, a 17-year-old in Liberia whose mother died from Ebola, told a UNICEF worker, according to National Geographic. "We don't have anywhere to go and no one to turn to. What will we do?"
Though grieving children were desperate for homes and other basic necessities, aid groups put international adoptions on hold in November, and put the focus on reuniting families. UNICEF, and other humanitarian groups, educated communities about how Ebola spreads and worked to identify relatives who could welcome kids in need.
"The first priority is to reunite children with their close relatives or other community members willing to look after them," Najwa Mekki, a UNICEF communications officer, told the Associated Press. "Making permanent decisions about children's long-term care should be kept to an absolute minimum during this period."
Families who take in their relatives' kids get cash and material assistance, counseling and help in accessing school. Providing such services, however, remains a challenge in a country whose health and child welfare groups were already compromised before the outbreak hit.
"As the Ebola-affected countries head towards recovery, we should take the opportunity to improve child protection services for all vulnerable children," Fontaine said in a statement. "We have a chance to address other forms of vulnerability that existed before the Ebola crisis, such as child marriage, child labor, sexual violence and exploitation."
Support UNICEF's efforts to combat Ebola through the fundraising widget below.
Related
Before You Go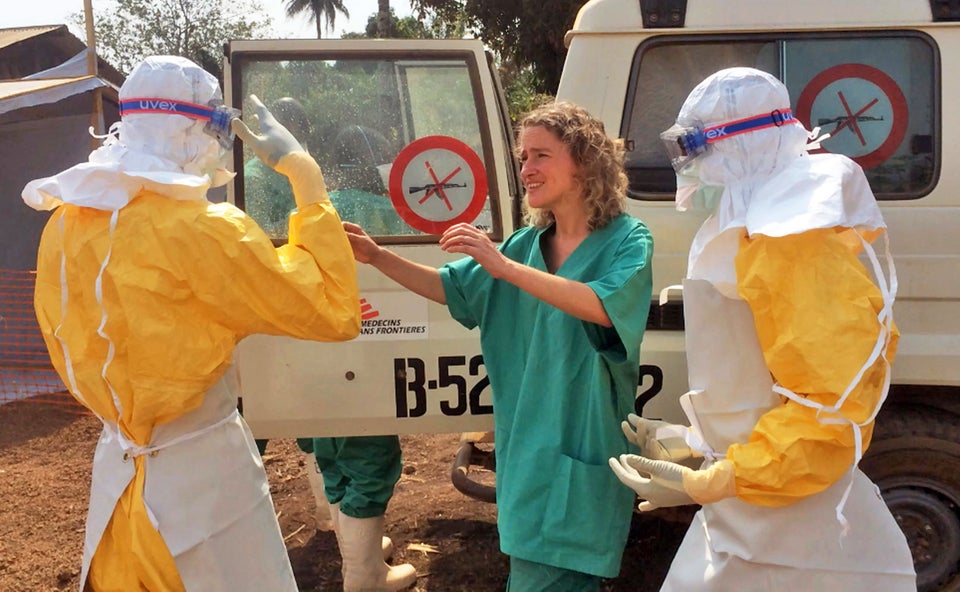 Ebola Outbreak