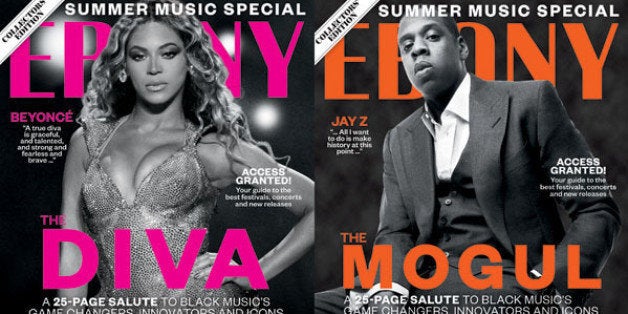 Ebony magazine is celebrating Black Music Month (aka June) by paying homage to the industry's top leaders, pioneers and game changers. With that said, the glossy is featuring Beyoncé, Jay Z, Rihanna and Kanye West on four separate, collector-worthy covers.
But it's not only about the impact of today's musical masters, Ebony's 25-page section that was penned by activist and author Kevin Powell also ties those stars to legends of the past. "Rarely do you see today's unstoppable stars like Beyoncé, Rihanna, Kanye West and Jay Z packaged with legends like Tina Turner, Donna Summer or Tupac Shakur, but we did it because when it comes to Black music, it is important to note the deep connection between the musicians of yesterday and today," Powell said in a release.
Why these four musicians for the cover -- rather then "game changers," "innovators" and "icons" from yesteryear?
Beyoncé, Jay Z, Kanye and Rihanna rule the modern black music world. I chose them as the four cover subjects because I wanted to honor their dominance and position in our cultural history. On the inside of the magazine, the Ebony team and I put together a 25-page package in which we paired present-day music game changers with a comparable icons from the past. The result is an incredible Black Music Month package that pays homage to our artists in a way that you've never seen before.
What are you most proud of in regards to this being your last issue?
I'm proud because in the four covers you can really see the shift in both aesthetic and tone that I was able to bring to Ebony. They are emblematic of everything I have done to make the brand more appealing to the next-generation audience. Through a rich editorial package honoring music artists past and present, the inside content still pays homage to the rich history that Ebony has, of which I'm also very proud.
Tell us about your departure from Ebony -- did you have plans to pass the torch at this point in your tenure at the publication?
I moved to Chicago for the opportunity to remake the most iconic brand in African-American media. It was a tremendous honor to do so and I will always love Ebony, but I achieved what I came to do and it was time to leave. I gave Ebony it's first top-to-bottom redesign in it's 68-year history. The strengthened rate base and critical acclaim were gratifying, but the best part was getting the attention of a younger audience that had never before considered Ebony to be for them.
2013 was a banner year for Ebony. Our newsstand numbers were strong in a time in which almost every other magazine's were down. And we executed the Saving Our Sons editorial series which attracted the attention of the White House. I'm ready for a new professional challenge and I thought I'd leave on a high. Also, I knew that my mentee and friend, Mitzi Miller, Ebony's new EIC, would do a fabulous job of executing her vision at the magazine. It's in good hands.
What stamp or impression do you hope you've left at Ebony?
No one can say that Ebony is their grandma's magazine anymore! I'm very proud to have given it a fresh new look and a modern perspective. But more importantly, the magazine has taken advocacy journalism to a new level over the past four years. I made it a priority not to just give our readers information, but to offer the tools and resources to enable them to affect positive change--in their own lives, in their communities, in the nation.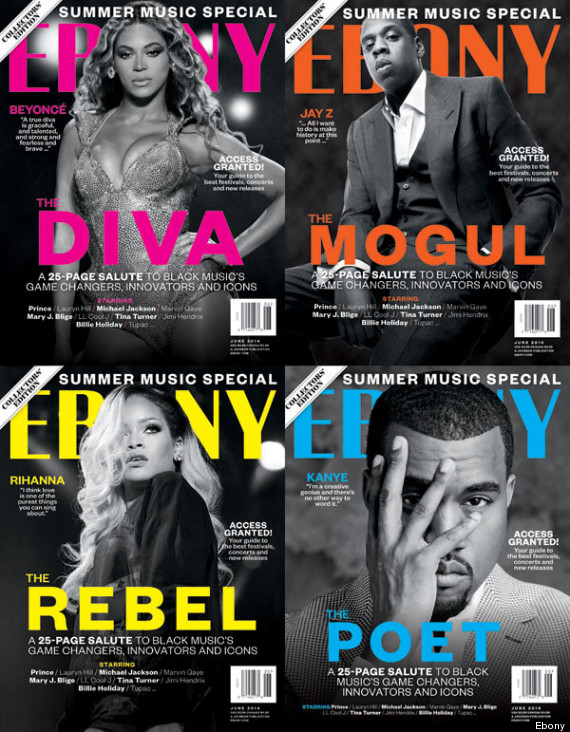 REAL LIFE. REAL NEWS. REAL VOICES.
Help us tell more of the stories that matter from voices that too often remain unheard.