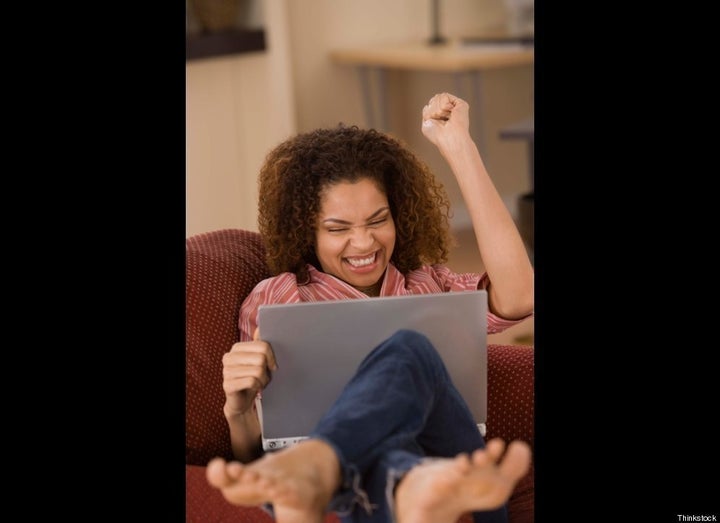 October 19th is the release date for "Draculas," a horror novel that I wrote with Blake Crouch, Jeff Strand, and F. Paul Wilson. How four guys were able to collaborate on a single narrative is an interesting story, but not as interesting as the way "Draculas" is being released.
Though together we have over sixty years of experience in the print industry and have worked with dozens of publishers, we've decided to make "Draculas" a Kindle exclusive. Not only that, but we're publishing it ourselves.
The choice to circumvent Big New York Publishing was easy. We all have print deals, and probably could have sold this project to a major publishing house, but the reasons to go the indie route instead of the traditional one were numerous.
First was an issue of time. We wanted "Draculas" to launch before Halloween, but we'd only finished writing and editing the novel in September. There was no possible way a major publisher could go from first draft to live within three weeks. But we did.
With Amazon's assistance, we were able to put up a pre-order page and a free teaser last month, though we'd only written the first few chapters by that point. Like a traditionally published book, this allowed us to build buzz and accrue some advance sales.
Based on some of my experiments on Kindle, we're pricing "Draculas" at $2.99--something no Big Publisher has done for a new release (except for AmazonEncore, who is releasing my thriller novel "Shaken" next week at that price point.) We're also releasing it without DRM (digital rights management), which is another thing no publisher will allow (except for AmazonEncore.)
"Draculas" will be exclusive on Kindle for a year, as a favor to Amazon since they've been so helpful. But those with other brands of ereaders will be able to buy "Draculas" from Amazon and convert it to the format of their choice with free ebook software like Calibre or Stanza. We have instructions for doing this on our website, www.draculasthebook.com. We also plan on doing a print release later in the year, using Amazon's CreateSpace.
Since professionalism is essential, we hired a cover artist and an ebook formatter. A publisher providing these services takes 52.5% of an ebook's cover price, and the retailer gets 30% through the agency model. That leaves only 17.5% for the author. By absorbing these sunk costs ourselves, we're able to earn the full 70% royalties and not have to share them with anyone. Though we're splitting the profits four ways, we're each earning only slightly less per copy sold (51 cents each) than we would on one of our own paperback books (64 cents each), and still only charging the reader $2.99.
Of course, a publisher provides more services than cover art and formatting. For one thing, they edit. But among the four of us we've written over eighty novels, and we were able to edit each other and do our own copyediting with relative ease. What we missed, our beta readers caught.
Publishers also do promotion and marketing, though I haven't seen much of this for ebooks. Drawing on our fan bases, we sent out 260 advance reading copies of "Draculas." Come October 19, if only half of them come through for us, we'll launch our ebook with over a hundred reviews on Amazon.com, Goodreads.com, and dozens of blogs. We're also doing some niche advertising, and our combined newsletters reach over twenty thousand readers.
"Draculas" includes many bonus extras, which could only be done with a digital version. The more pages a paper book has, the more it costs to print and deliver. Ebooks have no such restrictions. So besides the 80,000 word novel, readers who buy "Draculas" will also get another 80,000 words of supplemental features, including interviews, deleted scenes, alternate endings, short stories, excerpts, and an exclusive, behind-the-scenes look at the writing of "Draculas" delivered through a collection of over seven hundred emails between the writers while we were brainstorming and writing the book.
Putting this project together was an exercise in speed and simplicity. We did the majority of the writing and the marketing within an eight week timeframe, while we were each working on other projects. By releasing it ourselves, we were able to maintain full control over the entire process, set our own price, eliminate DRM (which readers hate) and earn four times the royalty rate we would have through a publisher. By going ebook-only, we could add a bunch of fun supplements for no extra cost, while also releasing it super-fast.
Is this the future of publishing? Are publishers still needed in an ebook world when authors can do it on their own?
We'll see. We own all the rights to "Draculas," so any subsidiary rights are 100% ours to exploit. My agent has already sold audio rights to thirteen of my self-published books, and film rights to one of them, and the burgeoning foreign and translation markets for ebooks will no doubt become lucrative as the market expands worldwide.
Because we self-published "Draculas," we control the rights. Not just for now, but forever.
Forever is a very long time. Authors need to decide if they want to keep forever to themselves, or share forever with a publisher who takes over half the cover price.

Popular in the Community