Eckhart Tolle, one of the world's leading and most beloved spiritual teachers and the best-selling author of The Power of Now and A New Earth, brings his teachings to The Huffington Post in the first-ever Eckhart Tolle GPS Guide below.
Eckhart Tolle's profound, yet simple teachings reveal a path to inner peace and true happiness. This guide was inspired by the video filmed for Eckhart Tolle TV, A Walk In Nature with Eckhart Tolle, in which Eckhart guides viewers on a walk through the majestic California redwood trees, for an unprecedented journey of stillness and contemplation.
Eckhart explains how we can be the alert awareness behind our sense perceptions -- listening to the subtle sounds and watching the environment around us -- to experience the sacredness of nature that connects us to the stillness within ourselves. Eckhart teaches us that nature is a pathway to free ourselves from our mind's preoccupation with ourselves -- helping us to transcend the trap of only paying attention to the limited self. Nature helps us connect to our essence, who we are on a deeper level, which goes far beyond the thinking mind.

To bring peace and calm into your day, scroll through Eckhart Tolle's guide below.
In this video, Eckhart talks about the contemplation of nature as a pathway to free you from the preoccupation with yourself. If you are alert enough in nature, your personality recedes and you don't remember your past or what's going on in your life; everything is replaced with alert awareness. Nature can help you transcend that trap of only paying attention to that limited self.
In this video, Eckhart shares that being in nature is very healing and nourishes the soul. However, you need to be present; if you're engaged in continuous thinking then you are not really aware present of the moment.
For more on A Walk In Nature, click the image below: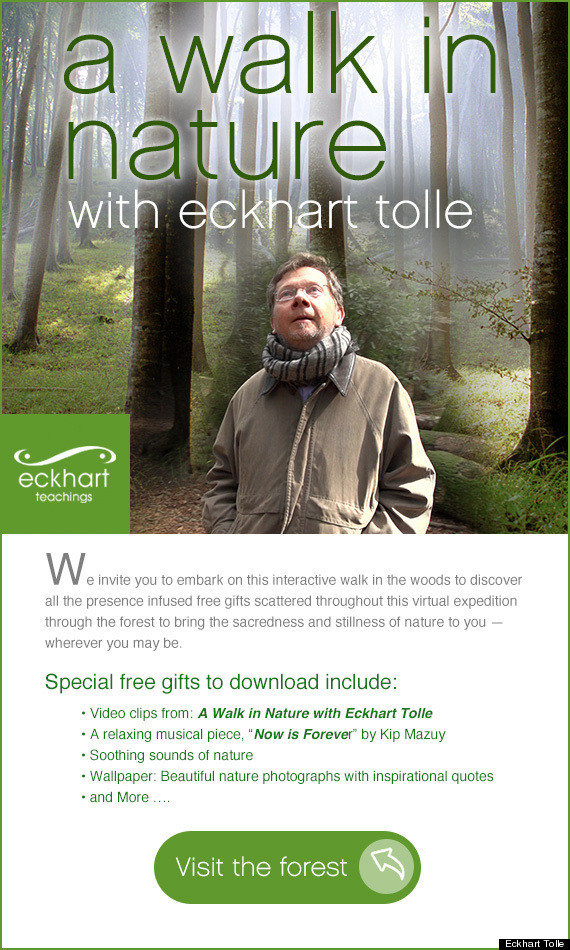 This GPS Guide is part of a series of posts designed to bring you back to balance when you're feeling off course.
GPS Guides are our way of showing you what has relieved others' stress in the hopes that you will be able to identify solutions that work for you. We all have de-stressing "secret weapons" that we pull out in times of tension or anxiety, whether they be photos that relax us or make us smile, songs that bring us back to our heart, quotes or poems that create a feeling of harmony or meditative exercises that help us find a sense of silence and calm. We encourage you to visit our other GPS Guides here, and share with us your own personal tips for finding peace, balance and tranquility.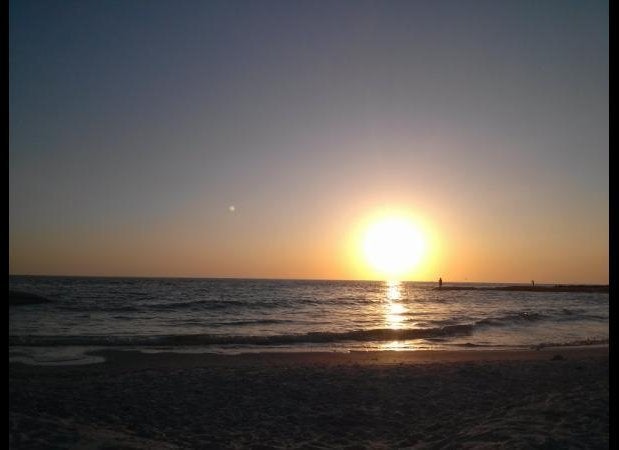 Peaceful Places
Popular in the Community