Eckhart Tolle has shared many life lessons over the course of his longstanding career as a spiritual teacher and author, but a simple parable about two monks illustrates one of his most unforgettable.
During the airing of "Oprah & Eckhart Tolle: A New Earth," Tolle addresses how unresolved emotional pain can wreak havoc in people's lives. To illustrate just how powerful the impact can be, he shares a parable about monks on a pilgrimage.
In a village, [two monks] come across a young 17-year-old girl with a long kimono, trying to cross a very muddy road. But she's not daring to step into the mud. So one monk picks her up, carries her across the road through the mud, puts her down.

The monks walk on in silence for another four or five hours, just practicing noble silence.

Then, after four or five hours, they're getting close to their destination. One monk says to the monk who had picked up the girl, "You shouldn't have done that because monks are supposed to not even touch women. So you really shouldn't have picked up that girl. You're not supposed to do that."

The other monk says, "Oh, are you still carrying that girl? I put her down hours ago."
Even though one monk had physically carried the girl, it was the other who was weighed down by the burden.
"The other monk was still carrying the girl -- the event -- in his head. For four hours, he was walking with this burden," Tolle says. "That shows the reluctance of the human mind to let go of the past."
Related
Before You Go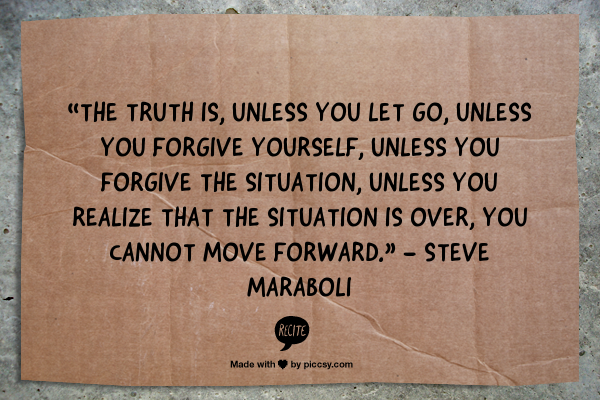 How To Let Go