Eckhart Tolle TV is dedicated to providing you with the resources to put his teachings into practice everyday to transform your life, which ultimately transforms the world. In his GPS Guide below, Eckhart Tolle shows you how to find inner peace through meditation.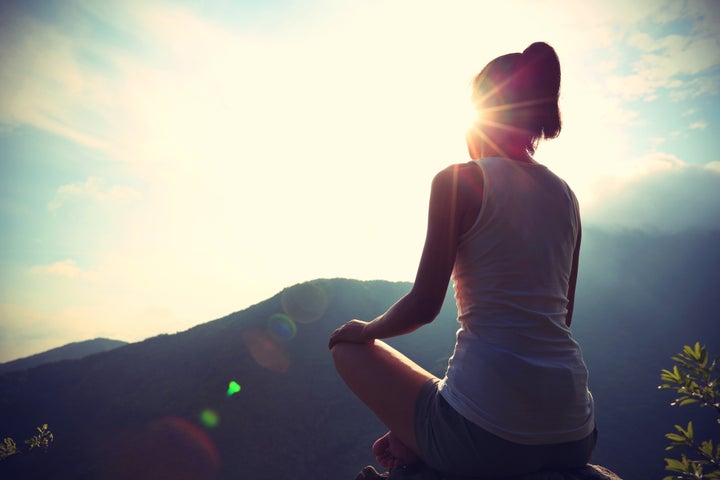 Eckhart Tolle's profound, yet simple teachings reveal a path to inner peace and true happiness. These teachings have helped countless people throughout the world awaken to a vibrant joy and greater fulfillment in their daily lives.
This GPS Guide was inspired by Meditation on Eckhart Tolle TV, which features Eckhart Tolle and his partner, Kim Eng's teachings about meditation and practices to help bring awareness to the present moment.
"The fact that breath has no form is one of the reasons why breath awareness is an extremely effective way of bringing space into your life, of generating consciousness," Eckhart explained. "It is an excellent meditation object precisely because it is not an object, has no shape or form."
Take a look at Eckhart Tolle's guide on meditation and finding inner peace below.
Eckhart Tolle on Meditation
In this video, Eckhart talks about how our minds may have ideas about the ideal environment for meditation, quiet and tranquil, conducive to relaxation. He points out that whatever sounds or disturbances we encounter during our meditation are part of the experience.
A Guided Meditation With Kim Eng
In this video, Kim guides us through a meditation to help us stay present, rooted in our bodies, while we notice our thoughts and emotions pass.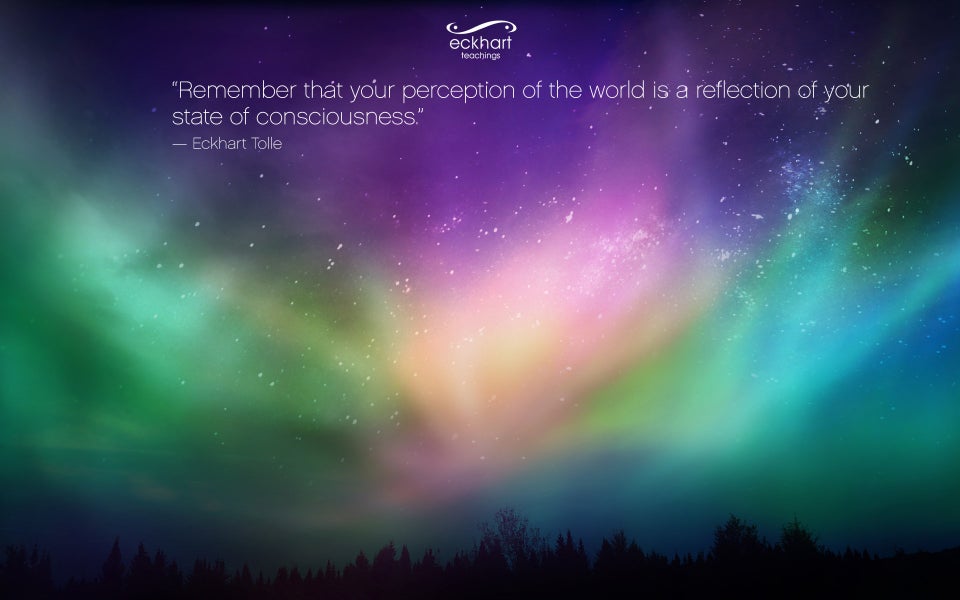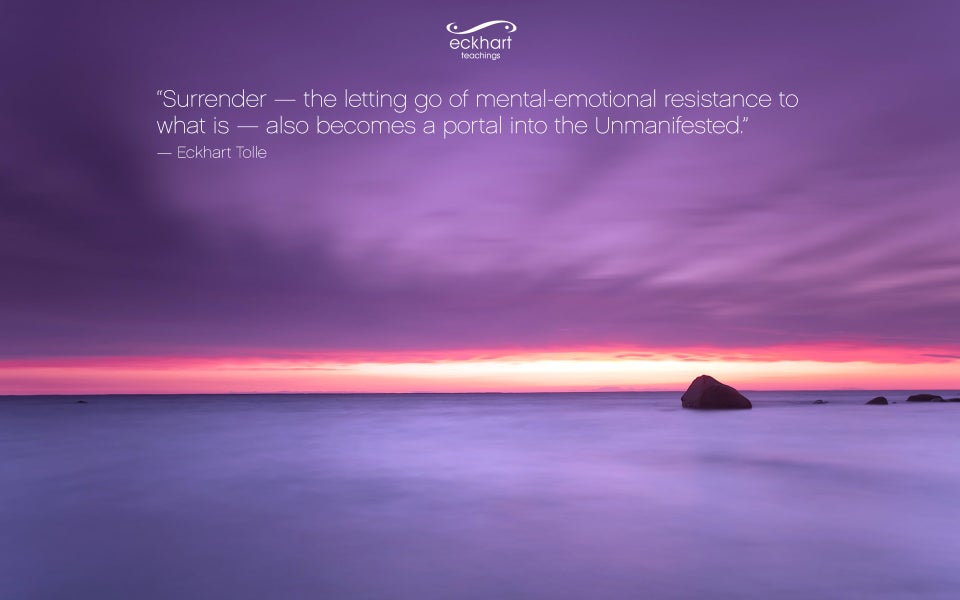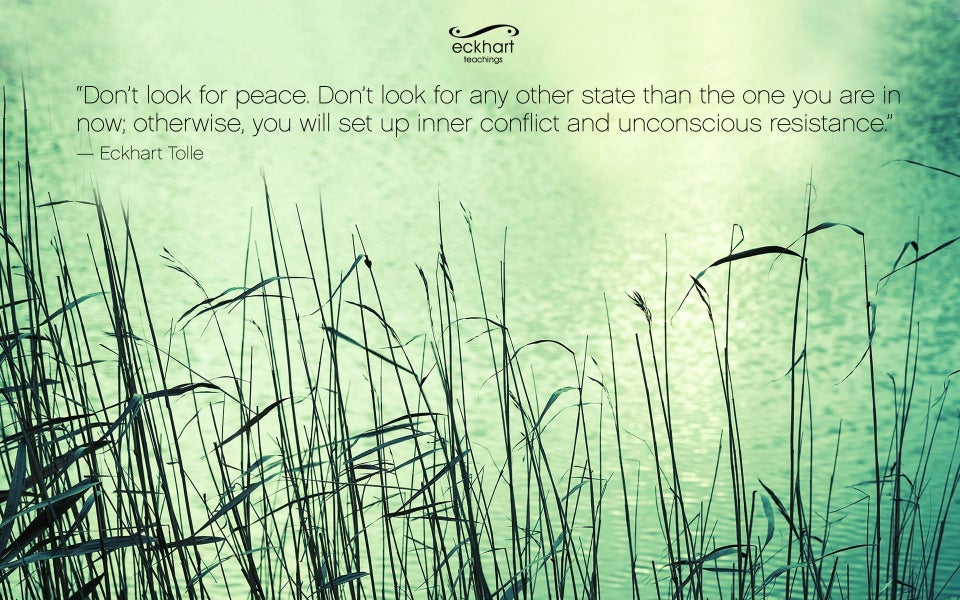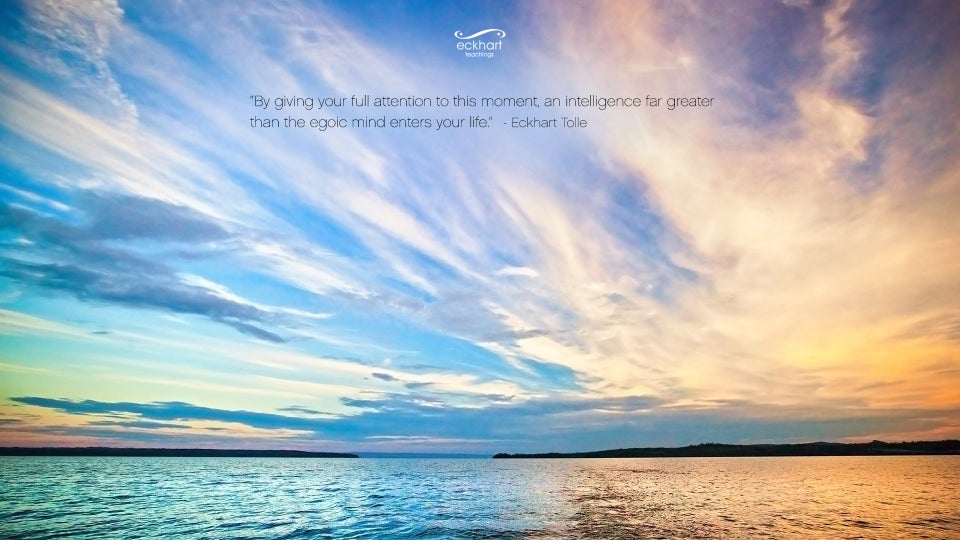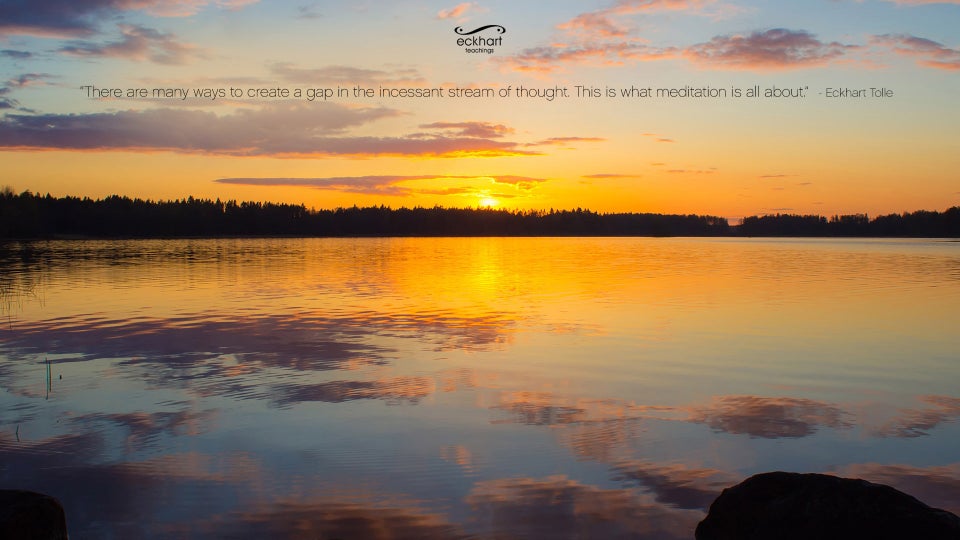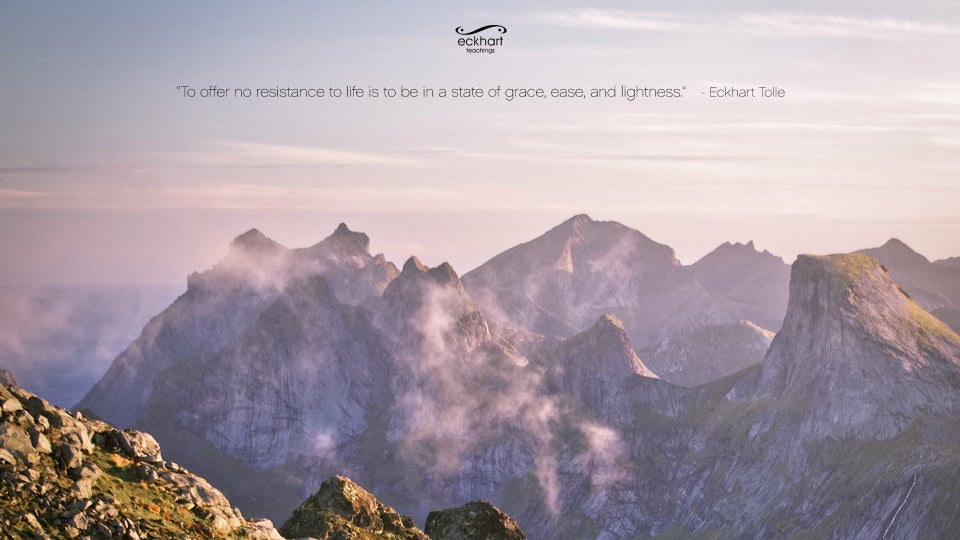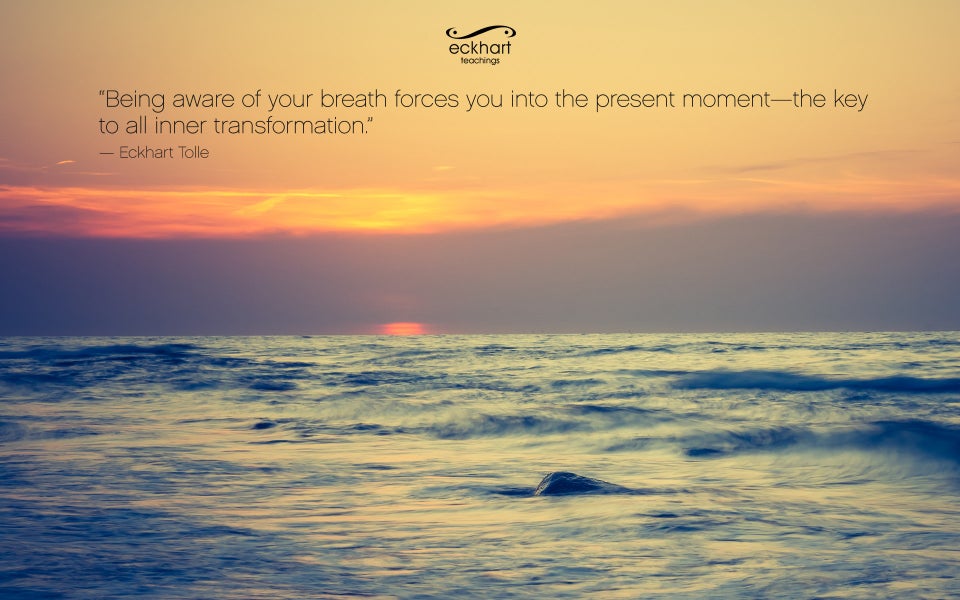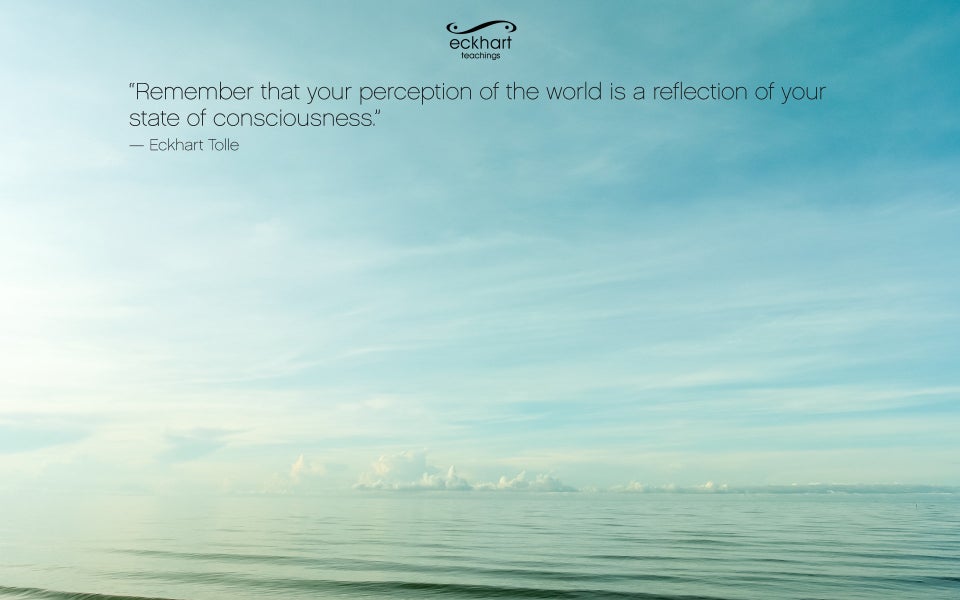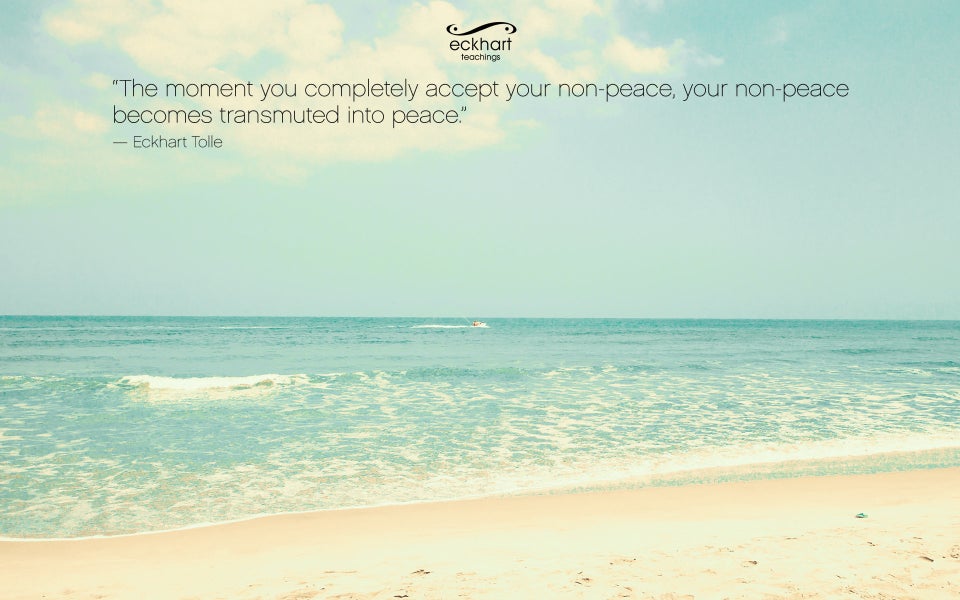 Join Eckhart Tolle and Kim Eng, as they teach about meditation and practices to help bring awareness to the present moment.
Special free gifts to download include:
Video clips from Eckhart and Kim's teachings
Audio track "What is Meditation"
A meditation exercise
Relaxing music for meditation
Meditation sounds
Soothing wallpapers
This GPS Guide is part of a series of posts designed to bring you back to balance when you're feeling off course.
GPS Guides are our way of showing you what has relieved others' stress in the hopes that you will be able to identify solutions that work for you. We all have de-stressing "secret weapons" that we pull out in times of tension or anxiety, whether they be photos that relax us or make us smile, songs that bring us back to our heart, quotes or poems that create a feeling of harmony or meditative exercises that help us find a sense of silence and calm. We encourage you to visit our other GPS Guides here, and share with us your own personal tips for finding peace, balance and tranquility.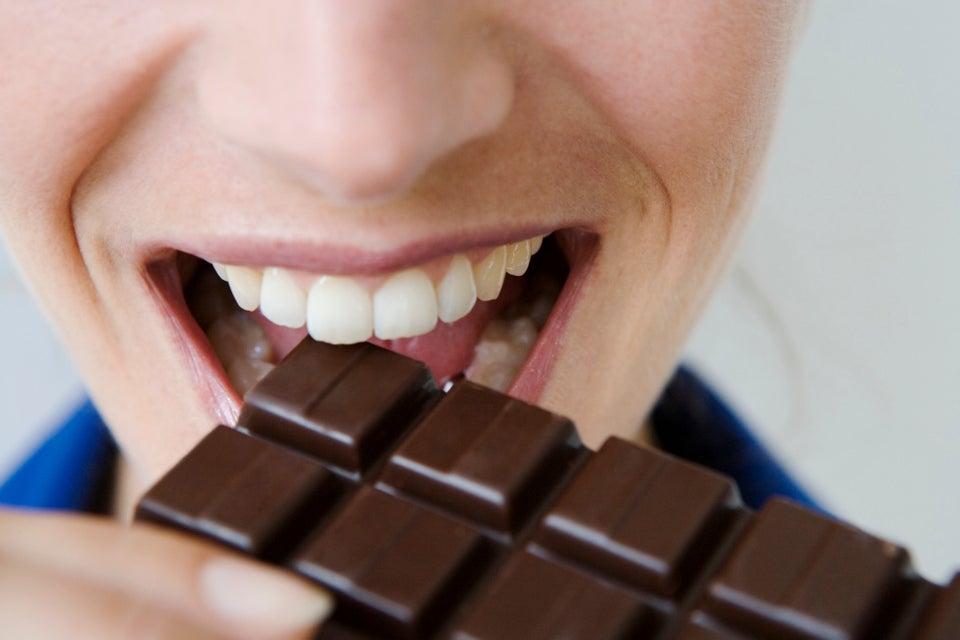 100 Ways To De-Stress
Related