Haven't planned an eclipse trip yet? Here are some possible courses of action.
Lodging availability is accurate at the time of publication and may change.
Book a stay in the East, but prepare to pay big
Many towns in the West, especially mountain towns like Casper, Wyoming, are popular eclipse-viewing spots because of their high altitudes, high chances of good weather and slates of fun eclipse-themed events. Consequently, most lodgings in these areas are booked by now: Rooms at the Holiday Inn in Torrington, Wyoming, have been booked for months, an agent told HuffPost on the phone. Surrounding hotels were selling rooms for upwards of $1,000 per night when they still had them, she added.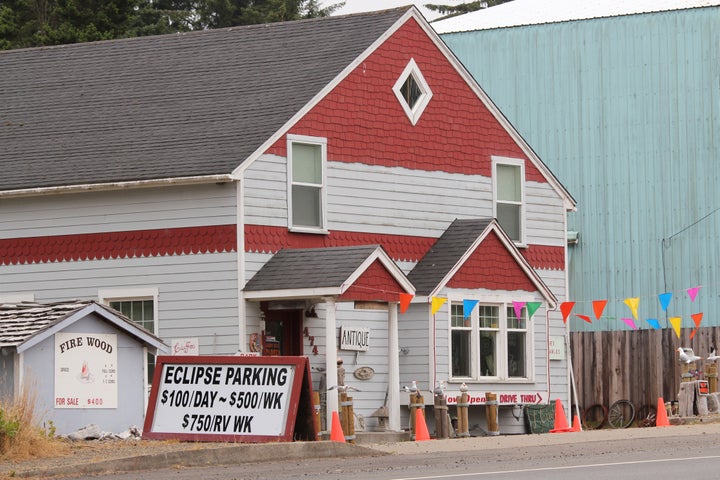 Check Airbnb or Craigslist (but again, prepare to pay)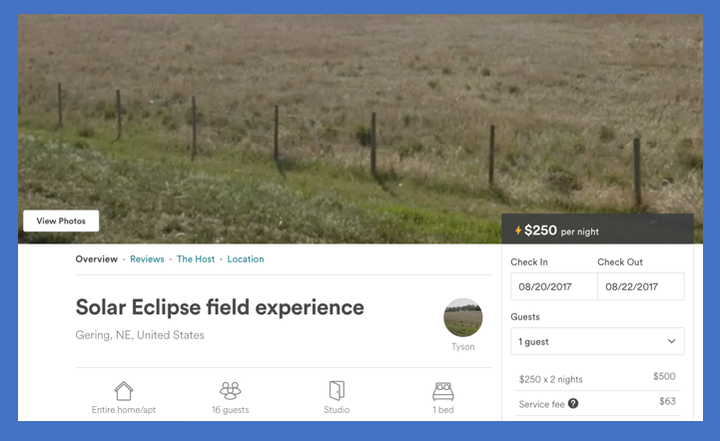 Camp on public land
Catch a flight
Witnessing an eclipse from the air is an exciting experience. Both Alaska Airlines and Airbnb ran contests for special flights along the path of totality, but the deadlines to enter both have passed. If you're set on seeing the eclipse from the air, a commercial flight whose route follows the path of totality could be your best bet: Southwest was kind enough to highlight which of its Aug. 21 flights may have eclipse views, and all of them still have seats available at prices from $304 to $449 one-way. Delta flight 2466, meanwhile, follows the path of totality almost exactly and still has seats available for around $400. However, due to the high angle of the sun above the plane and the need for precise timing, you've got a better shot at witnessing totality if you visit a spot in its path on the ground, Glenn Schneider, an astronomer with the University of Arizona, told HuffPost.
Astronomer Mike Kentrianakis narrates a solar eclipse on a 2016 Alaska Airlines flight.
To find other flights that may offer a partial view of the eclipse, search for flights that depart or arrive near the West Coast end of the path of totality at a time when there will be either a partial or total eclipse, using NASA's map. Granted, you'll need to be on the correct side of the plane in a window seat if you want a prime view, and the sun's angle may make it tough to see any of the eclipse at all. Being airborne could give you a better look at the moon's shadow, Schneider said, but again, he recommends staying on the ground for the best view.
Of course if you choose to fly, you'll need to find somewhere to stay once your flight lands ... and find your way back home.
Stay put and enjoy the show
CLARIFICATION: A previous version of this story included notes about light pollution, which is not a major concern when viewing an eclipse. The post has also been updated to more accurately reflect your chances of seeing the eclipse from a plane.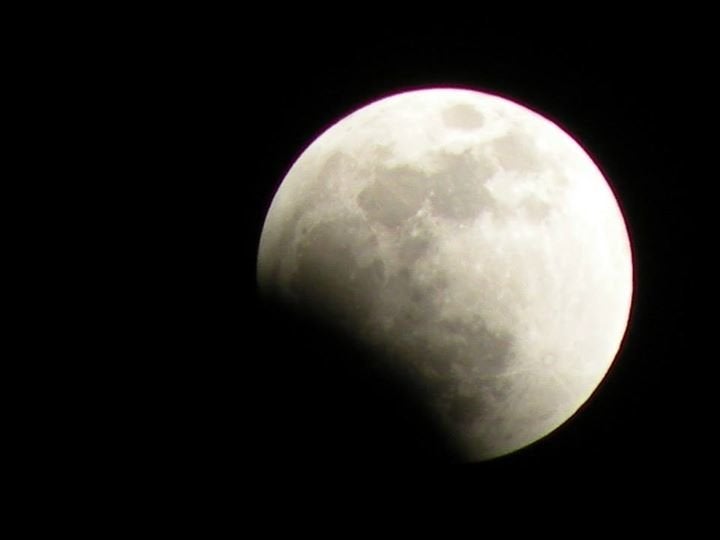 Photos of 2015 Supermoon Eclipse