This post is the latest in the series "Connecting All the Dots" an ongoing discussion about and across movements. While connecting two dots only makes a simple line, connecting ALL the dots can create a completely different picture that can help provide new insight on the issues of the day.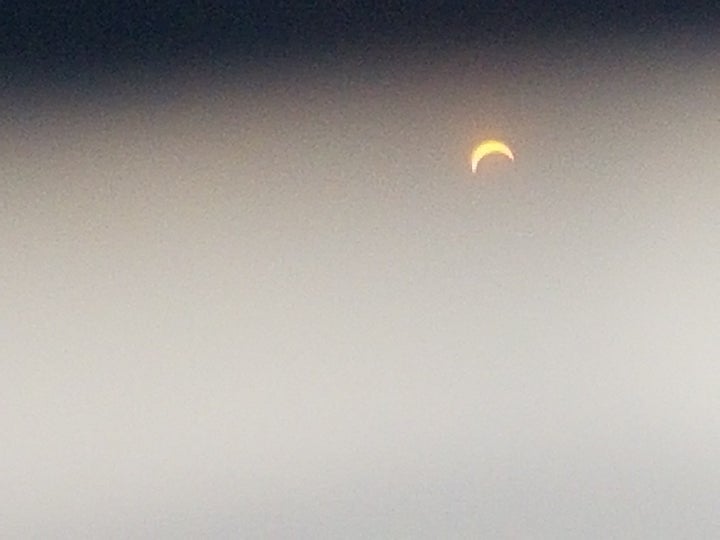 This week has shown us the extremes we have arrived at as a country. On Monday August 21, the eclipse introduced us to the sci-fi sounding phrase "path of totality," made high grade sunglasses and cereal boxes with pinholes the accessories of the day, but more importantly, made us all, at least momentarily, look past the political intrigues of the day and quite literally, look up to something larger than ourselves.
Unfortunately, any brief sense of our lives as a common unity underneath a great big sky were shattered on Friday, when Donald Trump, in blatant disregard to the judicial process, to the selfless sacrifice of currently serving transgender military servicemembers, and perhaps most unfortunately, to any semblance of common cause with a polity beyond his political base, issued a pardon to the controversial Joe Arpaio before his case had even finished its course in the courts, began executive action to implement a ban on transgender military service members, and worked to make political hay on an evening when Hurricane Harvey began to touch down in Texas, endangering those in its path.
Many of my friends and colleagues are the tip of the spear in challenging the excesses of the current Administration, in the streets working on the aforementioned actions, and fighting on an even broader range of issues, including immigration and the preservation of the Deferred Action for Childhood Arrivals program as it hit its five year anniversary. The attacks on the issues we care about and the values we hold dear are coming fast and furious and I'm proud of the passion and compassion they bring to the arena.
We do this work in spite of, but at the same time often driven by, the challenges in our personal lives that move us to want to make the world a better place. In recent days, many of us have been facing the personal challenges of commemorating the death anniversaries of our chosen and given families. On August 5, some of us gathered in Norfolk, VA to commemorate the one year anniversary of Joe Montano's death. As a public servant, and a longtime advocate in the Filipino American community, Joe's death touched many of us who knew him. Sarah McBride, a friend and leading transgender change-maker, spent August 24 remembering her wedding anniversary and celebrating the all too short life of her husband and fellow policy nerd, Andy Cray. Joe and Andy spent their lives serving the larger good, and we continue our work in their memory.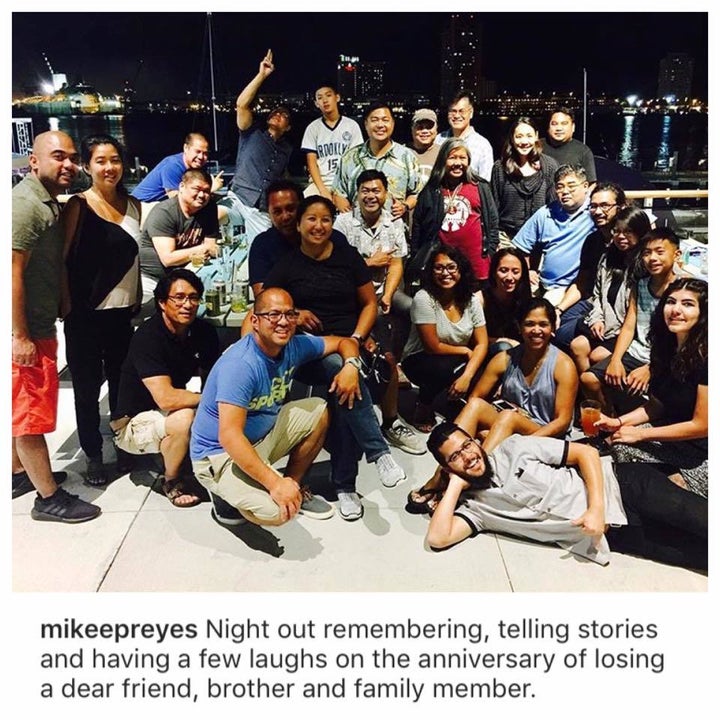 My own "origin story" of public service as I romanticize it, began as a sophomore in college in the pews of Berkeley's Newman Center while attending the memorial service for Grace Asunción, a Filipina American who was murdered on our campus. I didn't know her personally, but bearing witness to her family and the Filipino American community on campus wrap its arms around each other was a very early reality check for me about what it meant to be in community. People like Grace, Joe, and Andy are the constellation of stars I look up to now, connecting their too brief lives of service to the work before us now to heal rifts, protect rights, and restore a sense of the common good.
Ben de Guzman is on the Executive Committee of the Filipino Veterans Recognition and Education Project. He wishes he could give a happier shout out to his twin brother Roland and sister-in-law Jeanette on the occasion of their 12th wedding anniversary today.