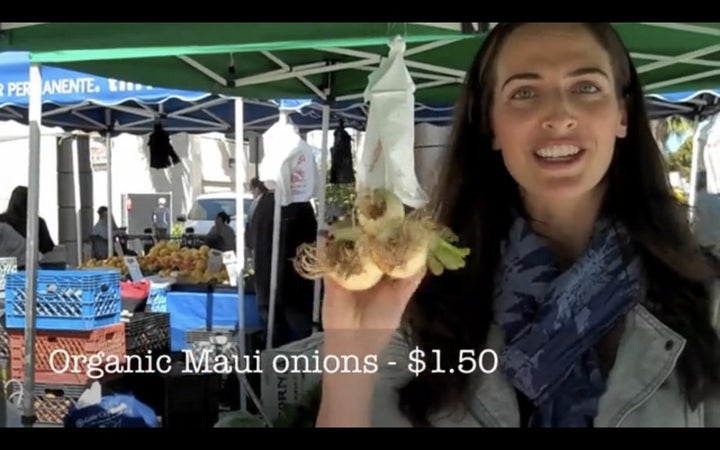 Send all your eco-inquiries to Jennifer Grayson at eco.etiquette@gmail.com. Questions may be edited for length and clarity.
More than one in seven Americans is now on food stamps. That's a sobering statistic in and of itself, but it's even more worrisome when you consider the implications for our future health.
High caloric fast food is cheap and plentiful, and with many states allowing fast food establishments to accept food stamps, the dollar menu may seem, to some, the only option to keep hunger at bay. No wonder the rates of obesity -- particularly child obesity -- continue to climb, with some areas of the country seeing marked increases since the start of the recession.
Our economic health, too, is at risk: The US spends $147 billion a year treating obesity-related ailments. That's more than the current recession cost our economy in its first 12 months.
It doesn't have to be this way. That's why, when a reader wrote in to Eco Etiquette a few weeks back asking if it was possible to eat organic on a food stamp budget, I didn't hesitate. As I covered in my previous column, a healthy organic diet on public assistance is possible, but it does take a bit of know-how; like learning to cook, shopping for staples like dried beans and rice in bulk, and finding farmers markets that accept food stamps - like the ones run by Los Angeles' Model Neighborhood Program (which I feature, below).
All seemingly sound advice; but seeing, of course, is believing. That's why this week, I decided to put my tips to the test, attempting to put together an entire week's worth of well-balanced organic meals on a budget of just over $33 (the average weekly benefit for an American on food stamps).
Calling all HuffPost superfans!
Sign up for membership to become a founding member and help shape HuffPost's next chapter