Ecommerce is all around us, but what is it? How does it work? How do you get better at it? Anyone who is looking to do online commerce or already owns an online business knows that it is a challenging field. It requires constantly staying ahead of the competition, necessitating exclusive insights and knowledge.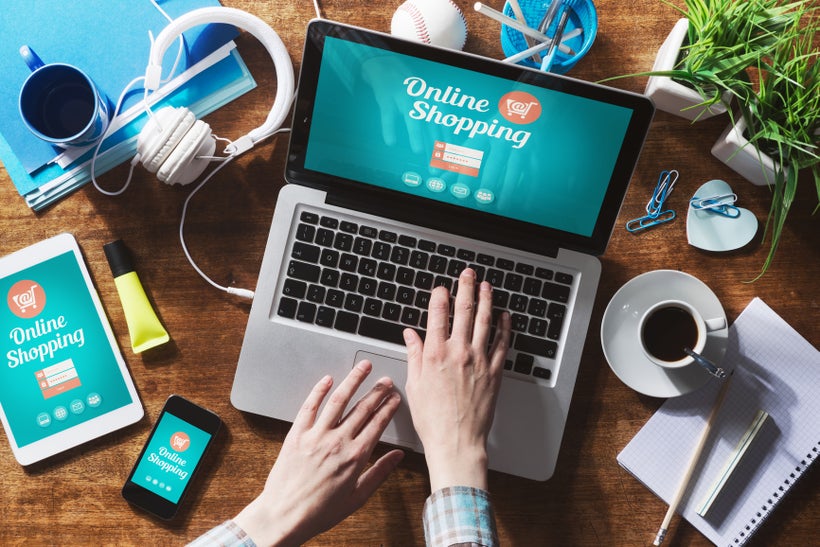 As everything moves online, ecommerce is becoming the linchpin of the economy. How to optimize your online business? Ecommerce professionals, merchants, and business owners have become part of every industry, but until recently there was no central platform, meeting place, or event designed to bring them together to exchange ideas, insights, and value across industries. There's a conference for that. Meet Magento is the premier global conference for ecommerce professionals around the world. It is a support ecosystem for merchants, developers, service providers, and system integrators. It only does one event a year in US, and the next MMYC will be held in NYC on Oct 17-18th.
In addition to boosting ecommerce, the conference also connects partners, expands networks, and provides a global system of knowledge for all participants. By engaging developers and merchants, MMNY has been able to form a unique community which few ecosystems can parallel in terms of value.
"The quality of people that it brings together in an event format is the catalyst for exciting things. With only one Meet Magento event in North America taking place in New York City, I can be doubly sure that the real thought leaders in the ecommerce space will be there."
- Talesh Seeparsan, Ecommerce Consultant with Bit79
This year's Meet Magento Conference focused heavily on reinventing ecommerce and platform hosting. Online shopping has permeated modern culture, and with ecommerce becoming an integral part of everyone's daily lives, much of this year's event focused on the customer, highlighting new technologies, best practices, acquiring customers, optimizing customer engagement and lifetime value, sales, facilitating ease of use, and optimizing marketing. Everything was covered at this event.
The conference introduced specific tracks focused on the needs of the different kinds of attendees present, such as merchants, ecommerce trendsetters, and professionals. Attendees benefitted from Meet Magento's networking opportunity as well, which connected ecommerce professionals across industries, helping them promote their businesses. From cutting-edge technology talks, industry leader presentations, and networking, Meet Magento has it all.
Magento's success as an ecommerce platform is no secret—it has over 150,000 developers globally who helped develop 48,000 additional ecommerce sites between 2016 and 2017, constituting over $101bn in transactions last year. Since 2011, the conference has been a leader in bringing the latest knowledge on ecommerce evolution and experts in the industry. It has both active participants and attendees, sharing insights in every field and how to utilize current ecommerce technology to make a positive impact on their businesses' online presence, operations, and sales.
This year, Meet Magento went further than ever before with its strategic partnerships to build high value for attendees and customers alike, with sponsors including Amazon Web Services, PayPal, Fashion Digital, Go.Bordelrinx, Signifyd, Vertex, WebJump and Chetu. From the success of this year's event, attendees can expect to find hundreds of prospective clients, industry experts and solution vendors. This year's conference brought the best and the latest to the field, making it a staple event for anyone in both offline and online commerce.
The conference was held at the heart of Manhattan on 50th and 9th ave at the modern, cutting-edge venue New World Stages in Hell's Kitchen. The speakers for the event—from Amazon to Magento Commerce Business Intelligence to PayPal—made this year's conference a must for current and aspiring ecommerce professionals.
The event speakers are always the highlight of each conference, given their years of combined experience across ecommerce, marketing, hosting, development, entrepreneurship, development, sales, design, business intelligence, big data analytics, engineering, advertising, media, and business analysis to bear for conference attendees. The entrepreneurship-related dimension of ecommerce Meet Magento brought forward this year was particularly compelling since there is rapid entry into the space, with more technologies being created both on and off the Magento platform.
"Ecommerce is rapidly changing, and we as a digital agency must be on the cutting edge of it. Every time that I've gone to Meet Magento, I walked away with a wealth of new knowledge and value. I have met new partners and clients: it is my only go-to conference every year."
- Art Malkov, Digital Marketing Director at NeedGrowth and speaker at this year's conference.
From this it's apparent that not only is Magento thinking about existing participants in the NYC ecommerce ecosystem with regard to the conference and its services, but new entrants as well.
If you went to the Meet Magento Conference this October in NYC or want to attend next year, visit meetmagento.nyc.
It is clear that the space is changing, and it is exciting to see that there are players in this space that are constantly looking to evolve and reimagine it. It's an exciting time for ecommerce!
Calling all HuffPost superfans!
Sign up for membership to become a founding member and help shape HuffPost's next chapter
This post was published on the now-closed HuffPost Contributor platform. Contributors control their own work and posted freely to our site. If you need to flag this entry as abusive,
send us an email
.