Consolidation is when one company puts tons of other smaller companies out of business or at least severely restricts smaller guys' ability to compete. Amazon did it with so many industries that it will go down as one of the most major global economic shifts since the internet started.
So many mom and pop local stores went out of business across the globe and many blamed it on the internet in general, if not giants like Amazon specifically.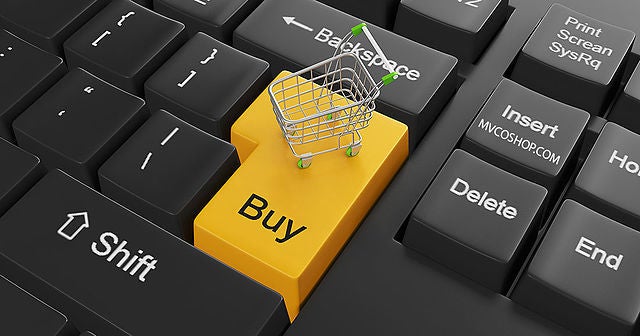 Facebook did it with social media. Once there were tons of social media sites. Now there are very few. And Facebook owns a lot of them.
Google did it with search. At one time there were all kinds of directories and search engines to choose from. Now, there's basically just two real search engines left. Google and Bing.
For these reasons, it would be easy to assume that Amazon and other very large, consolidated shopping hubs have all but crowded out independent and DIY eCommerce stores. After all, a typical Amazon Prime family has packages showing up on their front porches multiple times per month or even daily.
If you didn't work with eCommerce clients on their marketing campaigns, you'd be forgiven for having no idea just how robust business still is for small retailers with small to large product lines.
I happen to work with several such clients and I have to say, when I first diversified into eCommerce clientele, I was surprised just how busy the "little guys" are, still, in an age of massive consolidation to the big players in eCommerce.
One such shop is KitchenDance. They sell recyclable aluminum foil pans and other baking products mainly to chefs, institutions, and caterers. A search on one of their products will bring up the usual suspects, like Amazon, and a bit further down in most cases, KitchenDance products. Sometimes they beat Amazon and most of the time they are hanging out in the top 10 results consistently amid one or two other players in this space.
KitchenDance is one of a huge number of sellers on the BigCommerce platform. They started out in 2002 with physical locations and then moved online into Yahoo's platform before moving to BigCommerce last fall 2016.
One of the main reason I see that stores like this are doing well is precisely because Google and other search engines have a top 10 and not a top 1 search result on their first page. If search was whittled down to just one place on the front page, places like Amazon would have decimated all other competitors by now.
But there are 10 spaces on that front page and even being #9 or even #10 can put you in targeted traffic and profits.
This is also how tiny stores made on Shopify and several other eCommerce "enablers" are able to compete against Goliaths like Ebay and Amazon. Search is a crucial part in the success of makers and product sellers of every shape and size. It is the great equalizer, still to this day.
Search Isn't Everything Though...
I've found that my most successful clients have a balance of direct-to-site customers who are regular shoppers. Building and maintaining relationships with die-hard customers can really pay off. I'm seeing clients that have more revenue generated by their long-term relationships than their new customers from search and other sources.
You have to work with new customers to convert them to fans after you get them from new searches or social media. Only then can you put together a one-two punch of direct, targeted organic search traffic and long-term customers who buy over and over from a bookmarked link on their browsers.
You Might Not Believe Just How Many eCommerce Stores There Are...

The takeaway here is that eCommerce for the little guy is alive and well. With the right marketing strategy focused on targeting, acquisition channels, and retention plus a great product line or brand, you have a recipe for success for a long time to come.
Popular in the Community