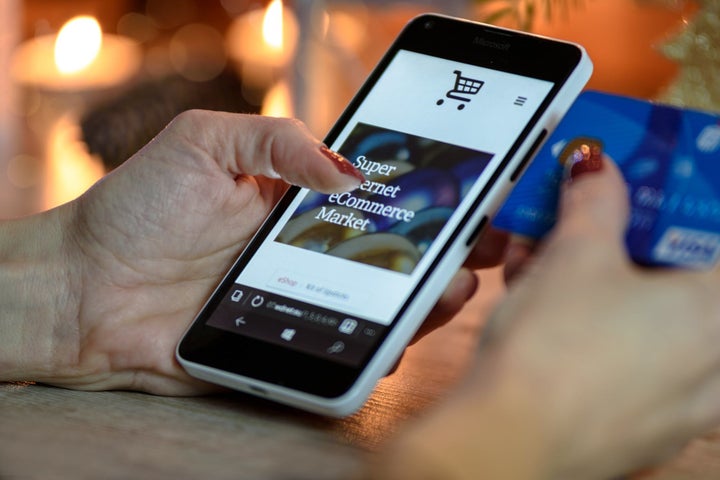 A report released yesterday from Adobe, perhaps the most comprehensive of its kind in the industry, shows the continued rise of ecommerce and makes three predictions for what's to come:
1. Online sales this holiday season will reach $107.4 billion, making it the first year to break $100 billion. If the prediction holds, it'll represent an increase of 13.8 percent over last year.
2. Cyber Monday will become the largest online shopping day in history, generating $6.6 billion in sales. This will represent an increase of 16.5 percent compared to last year.
3. Web traffic on smartphones and tablets will, for the first time, surpass desktop (at 54 percent and 46 percent respectively).
In the report's press release, Mickey Mericle, VP of Marketing and Insights at Adobe, stated the following:
"We predict the biggest retailers with wide selections, easy shopping experiences and free shipping, to drive online holiday growth this year. Still, there is opportunity for savvy small retailers to win, specifically with mobile experiences. As revenue growth plateaus, retailers will be competing hard for customers by offering steep discounts and providing a seamless customer journey."
Mericle's points about creating "easy shopping experiences" and "providing a seamless customer journey" are especially important in the ecommerce space, where more and more retailers are leveraging AI-powered customer engagement platforms to create individualized digital shopping experiences.
The holiday season retail predictions, highlighted here, also included additional details about Cyber Monday shoppers: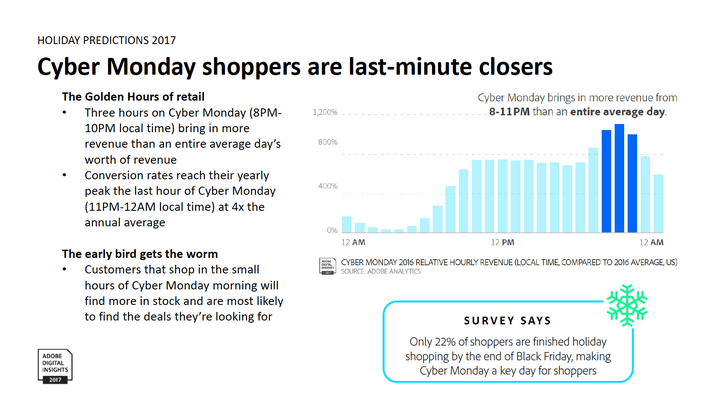 Lastly, despite what is likely to be a historic day for online shopping, the best day to shop during the holiday season varies by product categories.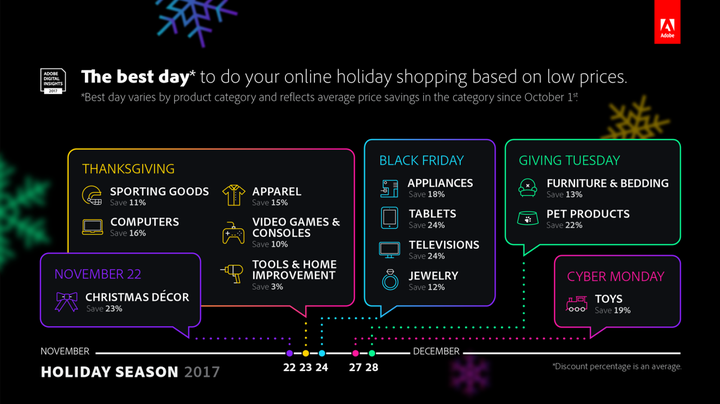 Adobe's retail report, the most comprehensive set of insights and predictions of its kind in the industry, is based on an analysis of one trillion visits to over 4,500 retail sites and 55 million SKUs. $7.50 of every $10 spent by consumers online with the top 500 U.S. retailers go through Adobe Experience Cloud.
Adobe Analytics measures 80 percent of online transactions at the largest 100 U.S. web retailers. Companion research is based on a survey with more than 1,100 U.S. consumers, and analysis from twelve million social mentions between August 1, 2017 and October 11, 2017.
Cameron Conaway is a recipient of the Daniel Pearl Investigative Journalism Fellowship. He's the Director of Content at Reflektion.
Related
Popular in the Community