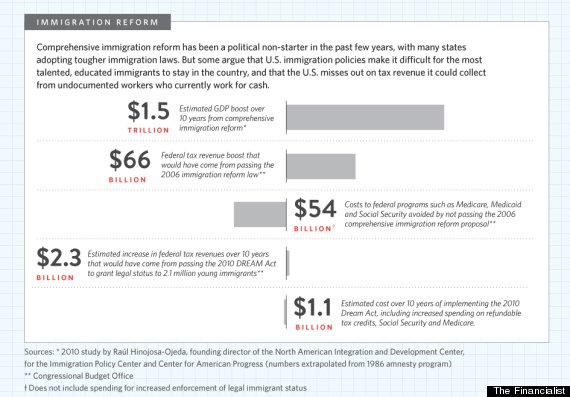 The infographic predicts that comprehensive immigration reform would provide a $1.5 trilion benefit to the GDP over 10 years, along with a $66 billion boost in federal tax collection. Those figures would more than offset the potential costs of the same.
The Financialist modeled its projections on the 2006 comprehensive immigration reform proposal and based the graphic on information from the Congressional Budget Office and a 2010 study by Raúl Hinojosa-Ojeda for the Immigration Policy Center and the Center for American Progress.
The forlorn pundit doesn't even have to make the humanitarian case that immigration reform would be a great victory for human dignity. The cold economic case by itself is so strong.

Increased immigration would boost the U.S. economy. Immigrants are 30 percent more likely to start new businesses than native-born Americans, according to a research summary by Michael Greenstone and Adam Looney of The Hamilton Project. They are more likely to earn patents. A quarter of new high-tech companies with more than $1 million in sales were also founded by the foreign-born.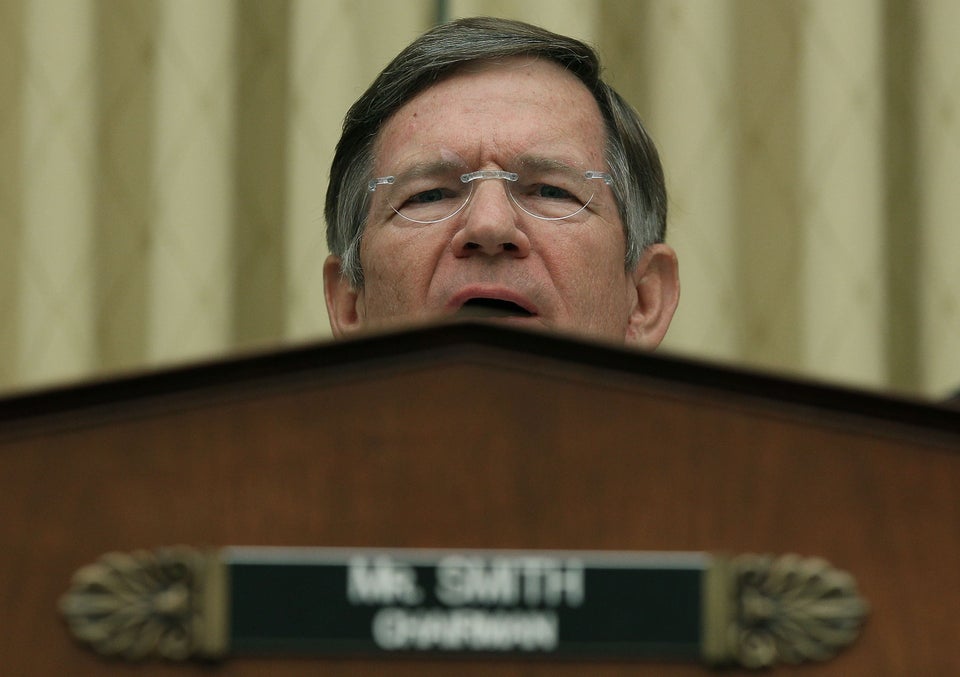 6 Pols Against A Pathway To Citizenship
Popular in the Community