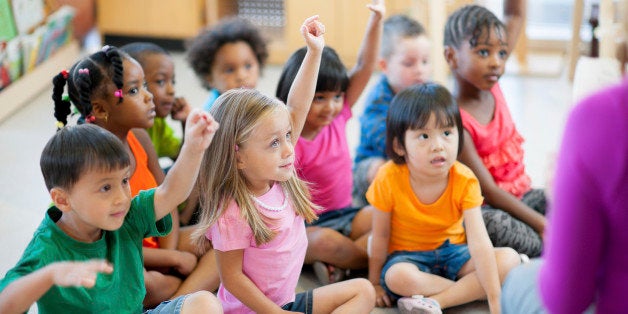 Politics rewards politicians who appear concerned and effective about solving tough problems. Even if the proposals are untested, speculative, or hypothetical as long as they suggest purposeful action to help out, politicians will jump.
Nowhere is the hype about unproven solutions greater than in the quest to solve the decades-long struggle to educate very poor kids living in very poor neighborhoods. Every year produces a new solution or craze, none of which seem to work out, all while a proven solution and sound investment stares policymakers in the face.
High-quality early education programs for low-income children "foster human flourishing and ... improve our economic productivity in the process," as the Nobel-winning economist James Heckman notes in a New York Times op-ed last week. His point? If policymakers want to combat income inequality -- one of the most pressing economic problems of our time -- they would do well to focus not just on whether to "spend or cut" in annual budget showdowns, but to "put money in programs that pay off."
New Jersey policymakers know about the power of high-quality preschool. As we noted in our April 2013 Issue Brief, the Garden State has one of the nation's most effective preschool programs that reaches a fair share of the state's poor children.
But as every economic indicator makes clear, poverty and near-poverty is spreading all over high-cost New Jersey as incomes stagnate, the economy limps along, costs rise and government assistance is squeezed. The state's approach to investing in a proven method that helps poor children -- and reduces inequality -- should change with the times.
New Jersey needs to expand high-quality preschool beyond the 31 "Abbott" districts to places like Freehold, Bound Brook, Dover and Lakewood where the majority of poor kids are found. The state has begun to expand preschool to these 96 non-Abbott districts, which are home to more than half of the state's low-income children, but aid was halted when the Great Recession hit.
The dividends of preschool investment are strong -- a return of $7 for every $1 invested -- but they aren't paid immediately, which may explain the reluctance of political leaders to do what is proven to work. But if New Jersey policymakers are serious about economic opportunity, preschool expansion is a great place to start.
Related
Popular in the Community