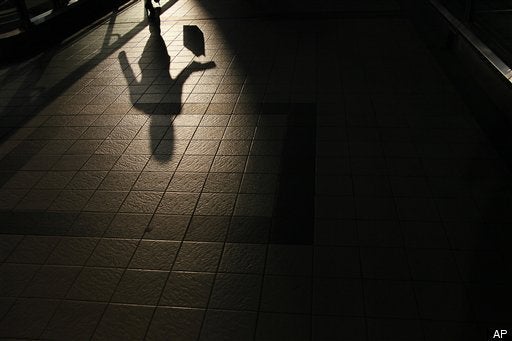 A growing sense that the economy is finally mounting a genuine recovery was reinforced this week as the government released several encouraging pieces of data. But the progress appeared modest and still tenuous, suggesting that even palpable improvement to the nation's fortunes may not yield vigorous economic expansion anytime soon.
As millions of people still struggle to find work, and as many continue to lose their grip on their homes--adding to a still anxiety-provoking glut of foreclosed real estate-- many experts anticipate that a significant period of pain may yet lie ahead.
Consumer spending, which comprises roughly 70 percent of the nation's activity, increased in November--the most encouraging sign of all--and new and existing homes traded hands more briskly than in the previous month, even as those levels were down from a year earlier.
But economists emphasized that substantial pressures continue to weigh on American consumers, raising questions about the intensity and sustainability of any recovery on the heels of the Great Recession. Ordinary consumers are still absorbing the reality of weak household finances, lost wealth, large credit card debts, and gnawing worries about the job market.
Until the economy can again be fueled by spending based on solid and sustainable paychecks--a still faraway moment in the midst of 9.8 percent unemployment--growth is unlikely to be powerful enough to become self-perpetuating, economists said. Ordinary people must first see their finances improve, enabling consumer demand and corporate hiring to start reinforcing each other.
"It's a mixed bag," said Chris Christopher, senior principal economist for IHS Global Insight. "Certain things are looking good, and certain things, well, you have to wait and see."
Even things that are looking better are far from looking great.
Last month, consumer spending picked up slightly, and home sales quickened their pace, according to data released Wednesday and Thursday.
As the holiday season began, consumers increased their spending by a relatively brisk 0.4 percent in November compared to October, according to the Bureau of Economic Analysis. Meanwhile, income grew 0.3 percent in November.
But economists emphasized that these improvements were relatively modest. Spending and income gains were lower in November than in October. They did look much better, though, than a bleak September, when income didn't grow at all.
Housing sales were similarly lackluster, even as they improved. Sales of previously owned homes increased 5.6 percent in November, while sales of new homes climbed 5.5 percent in the month, according to new releases from, respectively, the National Association of Realtors and the U.S. Commerce Department. But when the yardstick is the same month last year, November's sales of existing homes were down 27.9 percent from last year, and sales of new homes were down 21.2 percent.
Real estate prices, meanwhile, continue to fall, making homeowners more vulnerable to default and foreclosure, and leaving banks still uncertain about the extent of the losses they may yet have to absorb. That tends to make banks more conservative, hanging on to their dollars as opposed to lending them out. Tighter bank credit puts the clamps on businesses that might otherwise expand and hire.
Indeed, as economists this week tried to assemble a coherent picture from a flood of contrasting data points, many concluded that modest improvements were unlikely to prove sufficient to lead to robust consumer spending.
With the labor market still weak and housing continuing as a drain on the wealth of many Americans, consumers appeared unlikely to spend the dollars necessary to promote a strong recovery.
Once the holiday season is over--and with it, the usual seasonal boost to shopping-- consumer spending is expected to diminish before it grows again.
"That pace of growth is not going to stick around," said Anika Khan, an economist at Wells Fargo. "Consumers are still fixing their balance sheets."
After many spent above their means in the years leading up to the financial crisis, Americans are now struggling to pay down their debt. That process isn't easy. During the third quarter, banks wrote off $16.8 billion of debt, accepting losses for loans that wouldn't be paid back, a recent study shows. On net, consumers increased their debt during that period by $6.5 billion.
Still, even as consumers remain generally cautious--and for good reason--the data released on Wednesday and Thursday amplified hopes of a broader economic improvement. Gross Domestic Product, which measures the total output of the U.S. economy, grew 2.6 percent in the third quarter, according to the BEA.
Other factors are promoting growth. If consumers aren't driving, they're at least riding.
"The consumer is able to keep pace with the overall economy," said Robert Dye, a senior economist with PNC Financial Services Group. "They're not driving the economy forward, but they are keeping pace."
Consumers face myriad woes. Even as income grew last month, 9.8 percent of the workforce remains unemployed. Companies, apparently waiting for demand to pick up before they resume expansion, are generally sitting on cash rather than using it to hire workers: Relative to their short-term liabilities, corporations are more flush now than they have been in more than 50 years.
Indeed, corporations are sitting pretty. Since last year, corporate profits have grown a massive 26.4 percent, the BEA data show.
But this boon for bosses isn't all bad for their would-be employees. Even if corporate cash-hoarding is directly hurting consumers, corporate profits are indirectly helping them. Moreover, the rosy corporate situation seems to be a leading cause of the increase in consumer spending.
Stock portfolios are in relatively strong shape. Even as home prices fell in the third quarter, and homeowners saw the stake they can claim in their most valuable asset erode by 2 percentage points, the net worth of households increased 2.2 percent, according to recent data from the Federal Reserve. As the S&P 500 increased 9.6 percent during the third quarter, the gain in household wealth came almost entirely from the stock market.
Americans' stock portfolios have made them relatively optimistic, even as home values slide, said Christopher, the IHS Global Insight economist. Consumer sentiment increased this month to reach its highest level since June, according to a Thursday release from Reuters and the University of Michigan.
If home price declines seem obscure to some consumers, stock market gains are relatively easy to perceive.
"You know almost on a daily basis what your stock market holdings are," Christopher said. "With housing, you don't know how to respond to it exactly."
Further, stock gains are helping to offset losses of income and home value, said Bernard Baumohl, chief global economist for the Economic Outlook Group.
"Americans are in a much better position to spend again," Baumohl said, adding that as consumers take on more debt, they are doing so responsibly, in keeping with their income.
"Households have certainly been taught a lesson," he said.
Other economists cautioned that a strong recovery is still far off. Christopher called the unemployment crisis an "extreme drag." Kahn said the housing market is "dead in the water." Aaron Smith, an economist at Moody's Analytics, said the recovery has yet to achieve "escape velocity."
Calling all HuffPost superfans!
Sign up for membership to become a founding member and help shape HuffPost's next chapter