 Uruguay may have been criticized by the U.N. agency charged with overseeing illegal drugs, but the South American country is earning praise from The Economist.
"This is a change so obviously sensible, squeezing out the crooks and allowing the authorities to concentrate on graver crimes, that no other country has made it," The Economist quipped. "If others followed suit, and other narcotics were included, the damage such drugs wreak on the world would be drastically reduced."
The publication also applauded Uruguay for legalizing gay marriage, a tend The Economist says has "increased the global sum of human happiness at no financial cost."
The move put Mujica, already internationally known for his humble lifestyle, into the international spotlight. Uruguay's president lives on a small flower farm outside the capital of Montevideo instead of the presidential mansion, and drives his Volkwagen beetle to work. He donates 90 percent of his salary to charity.
The U.S. government commented little on Uruguay's decision, though a State Department spokesperson pointed out that it would violate the 1961 Convention on Narcotic Drugs, an international treaty that Uruguay has signed.
"Tell this old guy not to lie," Mujica told reporters, referring to Yans. "Any guy in the street can meet with me. Let him come to Uruguay and meet with me whenever he wants… He thinks that because he's in an international position, he can tell whatever lie he wants."
It remains to be seen whether the countries of North America will follow Uruguay's example. The states of Washington and Colorado legalized marijuana for recreational use last year, but the U.S. government continues to push prohibitionist policies outside its borders.
Before You Go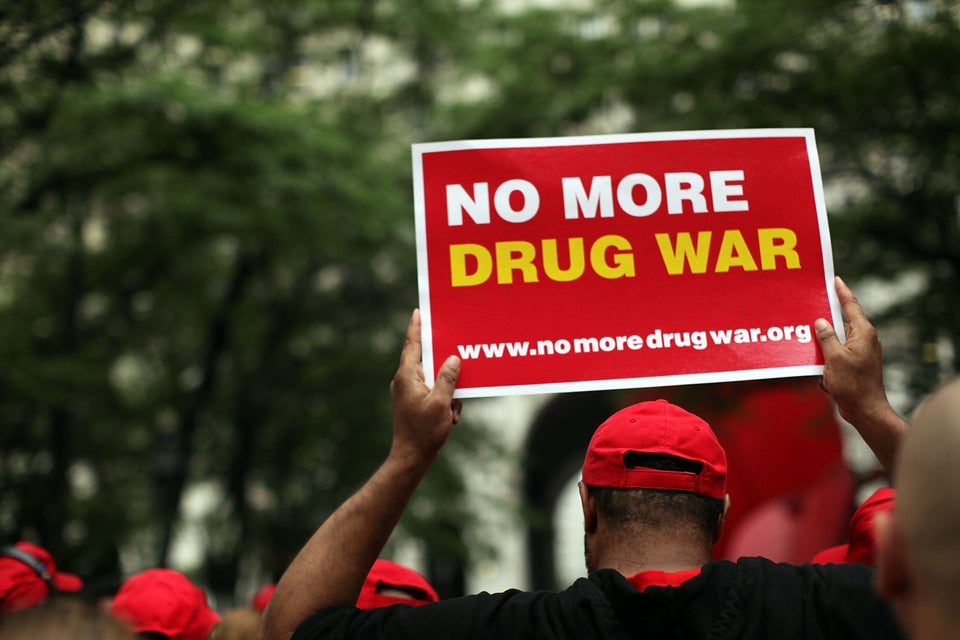 27 Reasons Why The U.S. Shouldn't Lead The War On Drugs