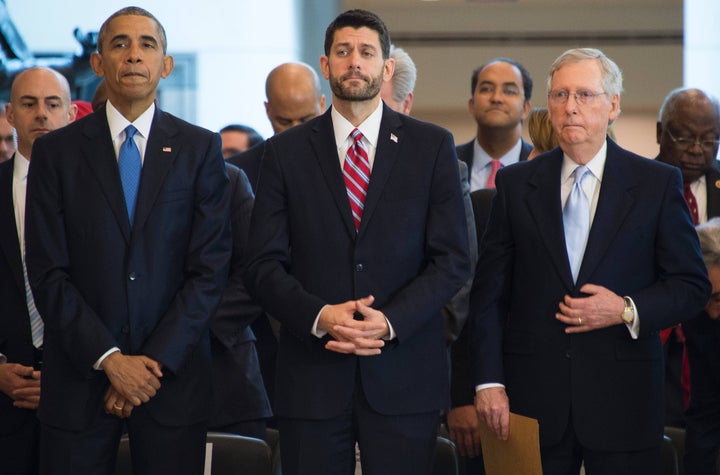 Congress appears to think the U.S. economy has improved so much that it's time to turn the screws on American households.
Convinced that consumers and household borrowers needed more protection from the financial industry in the aftermath of the financial crisis, Congress and the Obama administration restricted the use of so-called "gotcha" credit card fees and created a new federal agency devoted to protecting consumers from unscrupulous financial companies.
But with the U.S. economic expansion in its seventh year and the unemployment rate poised to drop below 5 percent, Washington policymakers are discontinuing aid to household borrowers and paring back key protections -- much to the delight of creditors.
Consider three recent examples:
On Nov. 2, President Barack Obama signed into law a bill that allows Department of Education loan contractors to bombard federal student loan borrowers' cell phones with texts, pre-recorded messages and autodialed calls without borrowers' consent, gutting a key consumer protection. Harassing borrowers in this manner won't save the government much money: The White House estimates the proposal will generate just $12 million annually in additional revenue. The Congressional Budget Office projects the federal government will collect even less -- below $500,000 annually, or a bit more than 1/100,000th of 1 percent of the government's fiscal year 2015 revenue.

On Dec. 4, Obama signed into law a provision that forces the Internal Revenue Service to use private debt collectors to largely recoup uncollectible delinquent tax bills from low-income Americans. The IRS ended a similar program in 2009 after concluding that the federal government spent more money administering the program than it actually collected. National Taxpayer Advocate Nina Olson called it a "failure."

Now, lawmakers may be on the verge of enacting a provision that would bail out for-profit college chain Education Management Corporation in a dispute with some of its creditors, just one month after the company settled federal and state allegations that it had cheated taxpayers out of at least $11 billion in a years-long scheme. Yet not one cent of relief for EDMC's allegedly defrauded former students would accompany that bailout.
"We're still climbing out of a recession and Congress is attacking the very pillars we put in place to help us climb out of the recession," said Ed Mierzwinski, who leads consumer advocacy efforts for U.S. PIRG, the Federation of State Public Interest Research Groups. "They've turned their back on American consumers and borrowers."
Justin Stark, a 35-year-old Ohio man struggling to pay back his private student loans, is one of many financially distressed Americans whose plight is being ignored by federal lawmakers.
Beginning in 2001, Stark took out about $60,000 in loans from Sallie Mae to pay for classes at the University of Akron. The first in his family to attend college, Stark said he and his parents were duped into taking out Sallie Mae loans in lieu of more generous loans from the federal government.
After years of attending school both full- and part-time, along with a few years off from school after earning a promotion at a local Target store, Stark graduated in 2012 with a degree in business and public relations.
Stark now owes more than $90,000 and has to make payments of about $717 per month, which he said is close to 35 percent of his take-home pay. The Joint Center for Housing Studies at Harvard University says that spending 30 percent of one's income on rent constitutes a financial burden.
Stark's wife isn't working because she recently gave birth to their second child. The lack of additional income has helped cause Stark to fall behind by about three months on his student loans, which are serviced by Navient Corporation, a former Sallie Mae unit that ranks as the nation's largest student loan specialist.
""The fact that they can set up a dialer to call you for collections and not even have staff on the other end to discuss things with you -- in my mind, that is the worst possible abuse.""
Navient has ignored Stark's pleas for help. One time, however, the company offered to temporarily reduce his required payment in exchange for direct access to his checking account and lengthening his repayment period by an extra 10 years -- to 2037. Stark declined the company's offer.
Navient employees have told him to borrow from friends and family in order to make his full payment, he said. One Navient employee told Stark to pay the company before paying his utility bills, on the grounds that he had student loans before he had an electricity bill. Stark said he sometimes has trouble sleeping due to his student debt.
Patricia Christel, a Navient spokeswoman, didn't respond to repeated requests for comment.
Stark said Navient robocalls his cell phone on a daily basis to remind him of his obligations, interrupting his business meetings. His parents, who co-signed some of his loans, get up to 10 calls a day, even on weekends, he said.
But nearly every time he picks up the phone, hoping to talk to a Navient employee who will reduce his required monthly payment, Stark said he's greeted with a pre-recorded message instructing him to call the company's collections division.
"The fact that they can set up a dialer to call you for collections and not even have staff on the other end to discuss things with you -- in my mind, that is the worst possible abuse," Stark said.
The robocalling provision Obama signed into law on Nov. 2 would allow Navient and other Education Department loan contractors to flood 41.6 million more Americans -- who collectively owe $1.2 trillion on their federal student loans -- with similar calls.
Stark said he pays Navient when he can, but the size of the payment relative to his income, combined with the fact that his wife is not working, have caused him to fall behind. "I'm forced to make partial payments to Navient rather than scrounging together 50 bucks to pay for groceries or pay my electric bill," he said.
Thanks to a 2005 law that severely restricted borrowers' ability to discharge their private student loans in bankruptcy, Stark has few options. He believes there's a chance Navient will eventually attempt to garnish his wages.
One federal lawmaker who represents Stark, Sen. Sherrod Brown (D-Ohio), has introduced legislation that would enable borrowers with private student loans to refinance their debt into federal loans. Government-backed student loans offer struggling borrowers the option to make payments based on their monthly income.
Brown's bill went nowhere. Consumer advocates worry that Congress and the Obama administration will do little to enact new legislation authorizing additional aid for Americans like Stark, especially since the economy is slowly improving.
Still, Congress had no reservations helping Navient, one of the nation's biggest debt collectors -- despite being well aware of its problems.
In February, the Education Department announced it would wind down its contract with Pioneer Credit Recovery, a Navient subsidiary, and stop sending it new accounts after a government audit revealed that Pioneer had misled borrowers at "unacceptably high rates."
Yet in December, after Obama signed a bill passed by Congress into law to allow the IRS to outsource some tax collection to private debt collectors, analysts at Barclays and Compass Point Research & Trading LLC forecast that Navient will likely be a beneficiary of the resulting government contracts.
"We're talking about industries where we have documented so many abuses of consumers, yet somehow we have these new policies that essentially amount to corporate handouts," said Christine Hines, legislative director for the National Association of Consumer Advocates. "Instead of reining them in, they're getting more freedom to harass consumers."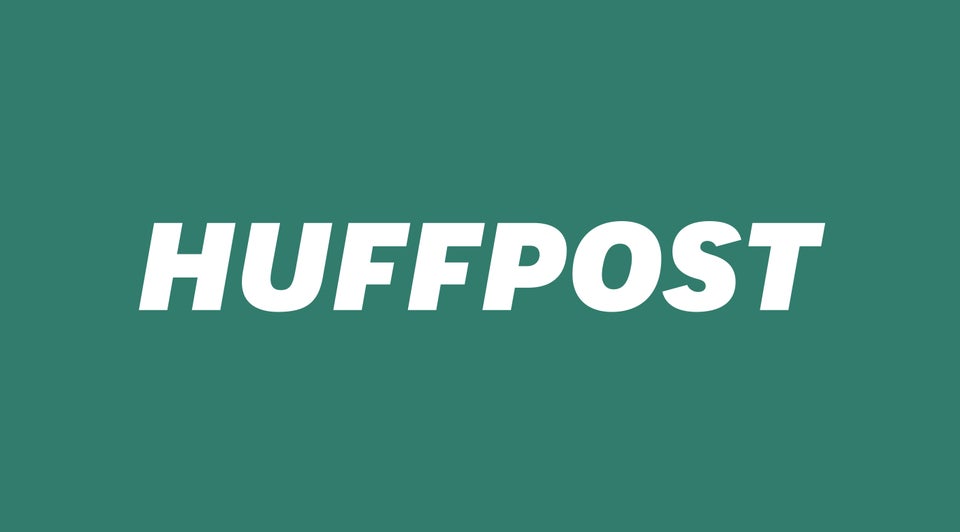 5 Reasons Student Loans Are Bullsh**t
Support HuffPost
The Stakes Have Never Been Higher
Popular in the Community