On flat, dusty clearings bordered by spindly trees in rural West Africa, women are seen rolling out balls of what look (and smell) like large mammal droppings. They are processing seeds from the African locust-bean tree to make soumbala. Making and selling soumbala, a stock for soups and sauces made from Parkia biglobosa seeds, is one of the few ways people can make a living in rural Burkina Faso. Though not the most alluring of forest resources, it shows that whatever nature provides has value to people.
Owing to deforestation, Parkia beans are in short supply. So through Naturama, (BirdLife in Burkina Faso), local conservation groups have encouraged sustainable use of such non-timber forest products in Parc National Kabore Tambi. This Important Bird & Biodiversity Area provides high densities of trees that people, their families and livelihoods -- and nature -- need.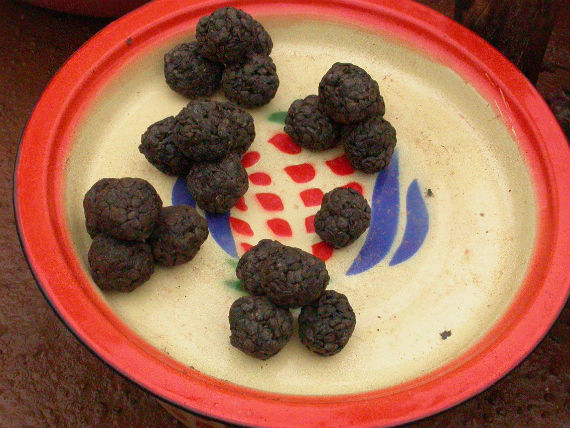 Balls of soumbala. Photo Credit: Marco Schmidt
Good for Nature, Good for People
From communities whose lives are reliant on seasonal pools in forests in Cambodia, to sustainable harvesting of papyrus in Rwandan wetlands, to valuing nature's services in Nepal, a common theme has emerged: human wellbeing is intimately linked to the health of the world's ecosystems. This principle is recognized by the United Nations Sustainable Development Goals (SDGs), which aim to eradicate extreme poverty and, in Goal 15, "Protect, restore and promote sustainable use of terrestrial ecosystems, sustainably manage forests, combat desertification, and halt and reverse land degradation and halt biodiversity loss."
The soumbala -sustainability project epitomizes BirdLife International's work to benefit local people whilst conserving nature. Since the 1990s, the BirdLife Partnership has been working on the ground with local people at more than 2,000 of our identified 12,000 Important Bird & Biodiversity Areas (IBAs) worldwide.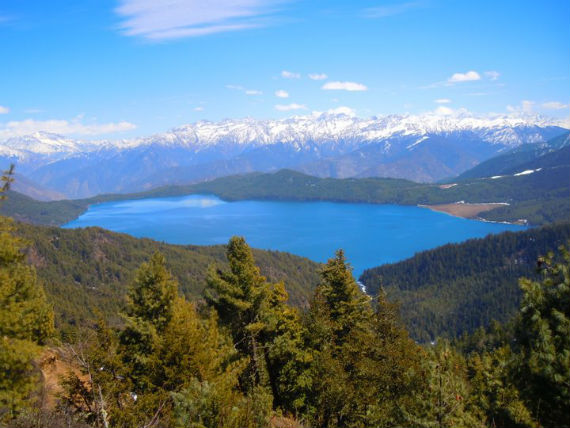 Nepal's rich biodiversity and its varied ecosystems provide vital services and livelihoods for most poor people. Photo Credit: jmhullot; flickr.com
Nowhere is human reliance on nature clearer than in rural areas of less-developed countries where people are most directly connected to their land.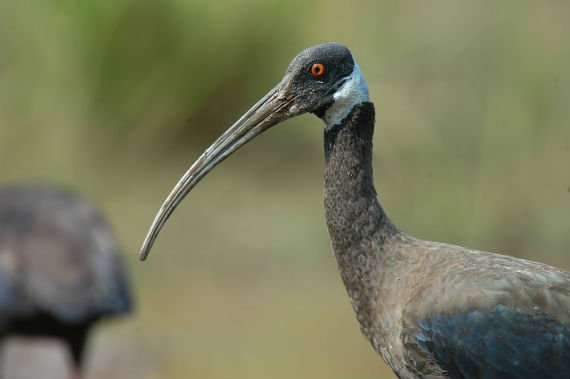 White-shouldered Ibis use trapaengs to raise their young. Just 250 birds are thought to exist globally. Photo Credit: Jonathan C Eames
Take for example, northeast Cambodia. Scattered under the broad leaves of the Western Siem Pang forest, seasonal pools called trapaengs are central to the lives of people and are vital habitats for wildlife, including the Critically Endangered White-shouldered Ibis. Since 2006, BirdLife has worked with local people with a common interest in protecting trapaengs (including former hunters), to improve natural-resource management. A Trapaeng Management Protocol and lobbying work resulting in governmental designation of Siem Pang as a Protected Forest provides safe refuges for wildlife whilst meeting the needs of local people.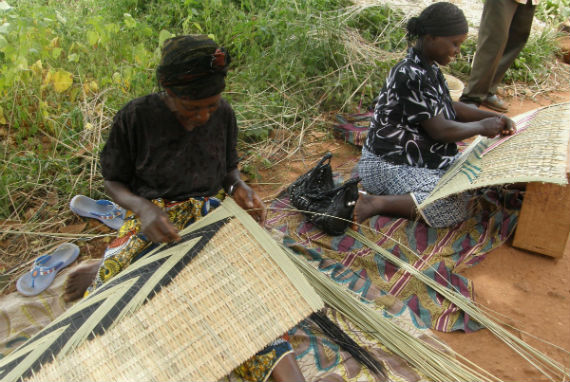 Weaving sustainable papyrus at Nyabarongo wetlands. Photo: David Thomas
When it comes to quantifying the value of nature, Nepal is leading the way. Bird Conservation Nepal (BCN, BirdLife Partner) has undertaken a nationwide assessment of ecosystem services at IBAs. One such place is Rara National Park, where BCN interviewed local people about harvested wild goods, crops and water services provided by the park. They found that people there have a high dependence on natural resources: for example pine needles are collected from the forest floor and used to improve the fertility of the soil on people's farms. New work is supporting the management of Community Forests for biodiversity and for people.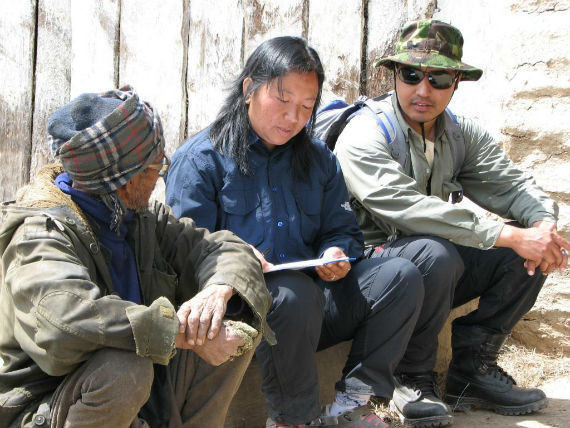 Interviews at Rara National Park, Nepal. Photo: David Thomas
Nature tourism -- including birdwatching -- is highly valuable for many countries and is increasingly included in models of sustainable development in areas of high biodiversity importance -- a case of "build-up biodiversity and they will come."
Cousin Island in Seychelles is a superb model for sustainable tourism. In 2010, Nature Seychelles (BirdLife Partner) celebrated the island becoming the world's first carbon-neutral Nature Reserve: meaning every year 10,000 visitors bring revenue to the local area and have a clean environmental conscience.
BirdLife supported its Partner in Rwanda to develop a local cooperative to prevent the unsustainable exploitation of the Nyabarongo wetlands IBA. Now trained to rotate their harvest plots, members are able to reap regenerated papyrus, which they weave into baskets and ceiling panels for income.
Returning to Burkina Faso, people strongly opposed Parc National Kabore Tambi in the past, culminating in the shooting of a park ranger whose name the park now bears. Through Naturama providing soumbala-production kits and initial working capital for producers, production doubled and women in the community are empowered.
"I earn more money every month, which I use to take proper care of my children and to improve the quality of the food I buy," said one producer.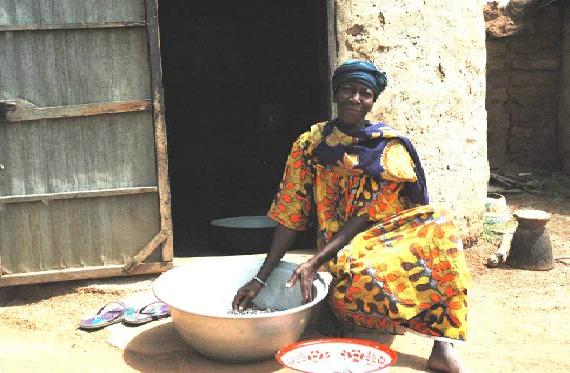 Good for nature, good for people: producing soumbala in Burkina Faso. Photo: Naturama
Today, these tangible benefits have generated strong support for conservation, and the neighbouring communities are undertaking reforestation projects that will support not only the endangered flora and fauna found in the park, but the natural resources that the people depend upon, too.
This post is part of a series produced by The Huffington Post, "What's Working: Sustainable Development Goals," in conjunction with the United Nations' Sustainable Development Goals (SDGs). The proposed set of milestones will be the subject of discussion at the UN General Assembly meeting on Sept. 25-27, 2015 in New York. The goals, which will replace the UN's Millennium Development Goals (2000-2015), cover 17 key areas of development -- including poverty, hunger, health, education, and gender equality, among many others. As part of The Huffington Post's commitment to solutions-oriented journalism, this What's Working SDG blog series will focus on one goal every weekday in September. This post addresses Goal 15.
Calling all HuffPost superfans!
Sign up for membership to become a founding member and help shape HuffPost's next chapter