I recently returned from the country of Colombia where approximately one-third of its biodiverse landscapes are opening up to tourism due to a sweeping agreement in December 2016 to end their 50 year civil war. It is difficult to imagine how much of the country is still unexplored due to the conflict, and the enormous scale of remote lands recently protected by the government. To see this first hand, I flew with a group of journalists over regions of Colombia's Orinoco and Amazonian states and was filled with emotion as I gazed down upon the pristine Chiribiquete National Park from our small airplane, which is now the size of Belgium.[i]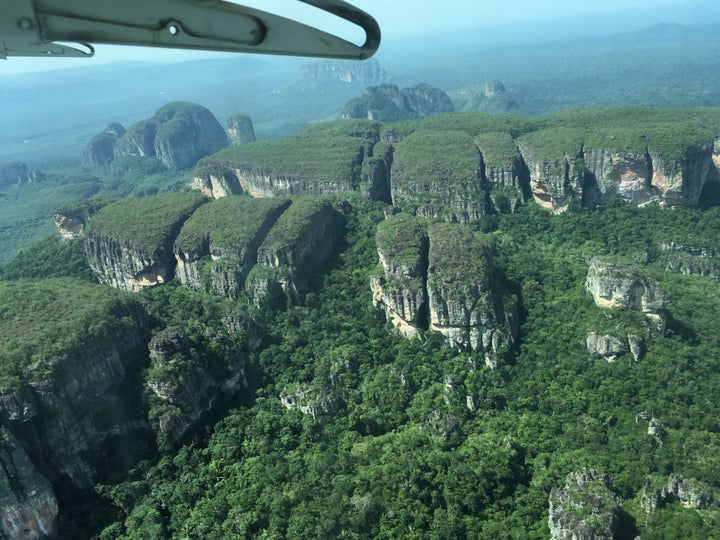 My visit was prompted by the invitation to attend the Nobel Peace Laureate Summit in Bogota, and I was honored to share the stage with Laureate Leymah Gbowee of Liberia. She and peace prize winner Jose Ramos-Horta moderated our sessions on tourism and peace and remarked with true wisdom that the former conflict zones in the eastern regions of Colombia will require extensive stabilization efforts. The road ahead for Colombia will need to include opportunities for more than 7000 rebels who are presently emerging from Colombia's vast eastern forest regions into government camps. And one of the solutions actively contemplated is to introduce a wide range of ecotourism projects to Eastern Colombia.
As the founder of The International Ecotourism Society in 1990, the first global organization dedicated to managing tourism as a form of conservation and sustainable development, I am proud to see countries like Colombia stressing the importance of ecotourism as a sustainable development tool. But I also have concerns.
Tourism is now 10% of the global GDP, but only about 5% of that economy can be documented as ecotourism. Nonetheless, ecotourism is exceedingly important in undeveloped regions near parks as a means of developing rural economies. The question for Colombia is how to do this properly. Can ecotourism be treated as a "different" part of the tourism economy which is sustainable?
My book Sustainable Tourism on a Finite Planet digs into the academic literature to verify the idea that tourism not only contributes to the economic prosperity of a country, it brings both social and environmental benefits. In fact, tourism growth has not been shown to significantly improve the Human Development Index in three groups of countries in different economic development categories, and is not a verified method to significantly improve the living conditions of the population in the least developed countries. Instead, researchers suggest that international organizations assess more prudently whether their investments in tourism will give the desired results.
There are parts of the world that can clearly demonstrate that ecotourism has served to improve the well-being of local people, such as Botswana. But these results depended on giving local people secure land rights which allowed them to manage their future via legal trust agreements. These trusts stress community-based equity in the conservation and economic development of their own land, without which local communities would not be the primary beneficiaries of ecotourism.
Tourism is growing rapidly in the developing world. There is every chance that it can be extremely effective at achieving more balanced, equitable economies if fostered with well thought out methodologies. However, there must be adequate investment in local infrastructure—such as regional alternative energy, sustainable transportation, rural communications and accessible finance systems which reach the poor and build their capacity to sustainably develop rural regions of countries like Colombia.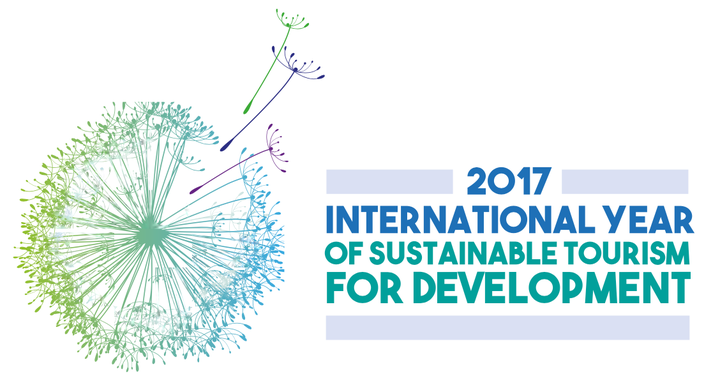 Can the International Year for Sustainable Tourism and Development help foster such results? This would be highly important. UNEP's Green Economy publication in 2012 offered a wide array of excellent data to demonstrate that green investment is the key to sustainable and ecotourism development. Their projections show that there will be 2-3% increase in international tourism per year until 2050. Yearly direct tourism expenditures will average $11 trillion annually. An annual investment of just 4% of tourism GDP, is expected to save 18% on water consumption, 44% on energy, and lower CO2 emissions by 52%. Tourism and ecotourism must facilitate public private development projects for energy, waste water, and solid waste management to offer savings in long term avoided costs, improvements in public health and well-being, and create more equitable and long-term employment opportunity.
To achieve sustainable development from tourism for under-served populations, investments are required in the areas where real gaps in local capacity and infrastructure exist. Let's look at the big picture, and make ecotourism part of the larger effort to make tourism sustainable for countries like Colombia, before it is too late.
i The trip was made possible by ProColombia
Related
Popular in the Community