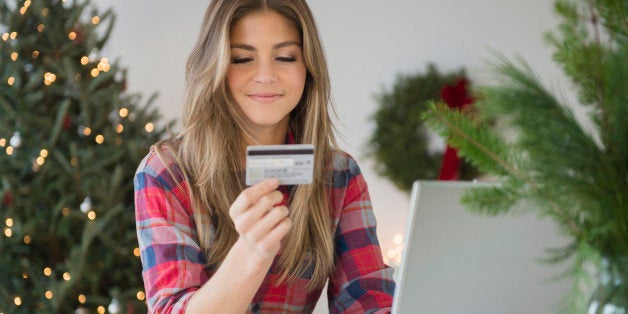 For those that are one of the 45 million adults without a credit file or that don't have enough credit history to be scored using traditional scoring models I have some great news to report today!
There is a new way for you to establish credit and even get a credit card using an alternative credit scoring system. eCredable and BBVA Compass Bank have partnered to allow consumers to use the eCredable credit score to apply for a credit card issued by BBVA. Why is this news so monumental?
1. The eCredable scoring system does not use the three major credit bureaus to determine your score but instead uses information from many different sources - like your landlord, cell phone provider, and utilities - to determine your likelihood of paying your bills.
2. Your payment history reports to the three major credit bureaus. Once established, your good payment history using the BBVA Compass Bank card will be will be reported to the three major credit bureaus, helping you build a healthy credit score within the traditional credit scoring system. Building this healthy history could eventually enable you to achieve other goals such as applying for a home mortgage.
3. A wonderful option for those that are usually out of options. The 45 million folks I referred to at the beginning of this post are generally called 'credit invisibles' because the traditional credit scoring models do not even acknowledge them. For years I have been working with these folks to help them achieve their financial goals and build healthy credit, but it's not been easy. For the first time in a long time I'm excited that this segment no longer needs to be 'invisible' but can enter the mainstream banking and credit system and avoid predatory lending practices like payday loans.
If you've ever had trouble establishing good credit you know what amazing news this is. If you would like to explore the option more you can visit the eCredable marketplace at: http://www.ecredable.com/marketplace/bbva-amex-credit-card-offer. Of course, as your coach I recommend the careful use of revolving credit, making sure your balance remains below 20% of your credit line or paying your balance in full each month, and making sure to always pay your bill on time or early.
REAL LIFE. REAL NEWS. REAL VOICES.
Help us tell more of the stories that matter from voices that too often remain unheard.