The memory is as fresh today as the feeling that night six years ago when I got up at around 2:30am and headed into the kitchen for a snack. It was as if a switch went off—but not the lights. It was the depression that had enveloped me for six years suddenly lifting.
I was a successful businessman with a good life when I woke up on an earlier morning in 2006, feeling a bit blue. After six months, I started wondering why I wasn't getting pleasure out of anything anymore and sought help. It came in the form of prescription medication, which did nothing to lift the darkness that was enveloping me.
I've developed some theories over the course of my journey. Everyone has experienced what I call "SS" or situation sadness. It could be over the loss of a job, a friend, or a spouse. But sooner or later something comes along to get you out of that situation.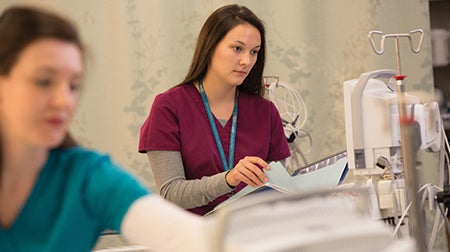 Depression is different. The worst thing in my day was when my first eye opened in the morning. The second worst thing in my day was when my second eye opened. It meant I had to get up and put on an act, trying to please people and fake everything. I got sick of faking my day.
I've since learned depression is a physical illness, just one you cannot see. There can be a lot of causes, but the bottom line is the chemistry in your brain is out of whack. Medication can help some people, but I got sick of taking one drug after another with no change in my day-to-day life.
So, in 2009, someone suggested I go to McLean Hospital and talk to them about ECT. What did I have to lose?
Yes, I know the treatment has a bad reputation, largely because of a scene in "One Flew Over the Cuckoo's Nest." That was a movie! Jack Nicholson was acting! And the practice of medicine has come a long way in the intervening decades of treating depression.
I had 54 treatments over the course of two years. And unlike in the movie, I didn't feel a thing. Today you get general anesthesia and a muscle relaxant. You wake up and go home. I would get headaches, and I have lost some memories. But those side effects are better than what I had from taking pills.
I would walk out after treatment and feel like a totally different person. I used the time in between to go to the gym and work out, and I carefully watched what I ate.
Even that morning in November 2011.
I went back to bed, and for the first time in five years, I was excited to start the day. I canceled my next treatment, and I haven't gone back. No pills either.
I'm writing this because I want to bring hope and comfort to people with depression. But even more so for their friends and family. We know what we're going through. It's the people around us who don't understand. I was that person.
My message: I had everything to win with ECT treatments. And guess what? I did.
Brian Neville is a 54-year-old Massachusetts resident who was treated for depression at McLean Hospital.
McLean's Electroconvulsive Therapy (ECT) Service performs over 7,000 treatments a year, making it one of the largest ECT centers in the country. To learn more about ECT, visit McLean's Guide to ECT Treatment.
Popular in the Community