QUITO, Oct 16 (Reuters) - Ecuadorean plaintiffs on Tuesday said an order issued by a court in the Andean country lets them seize some $200 million worth of assets belonging to Chevron in a new legal blow to the No. 2 U.S. oil company.
The plaintiffs from villages in the oil-rich Amazon won an $18.2 billion case against the oil giant over claims that Texaco, bought by Chevron in 2001, contaminated the area from 1964 to 1992. Damages were increased to $19 billion in July.
Among the assets ordered turned over are $96.3 million that Ecuador's government owes Chevron, money held in Ecuadorean bank accounts by Chevron, and licensing fees generated by the use of the company's trademarks in the country, the plaintiffs said.
"This is a huge first step for the rainforest villagers on the road to collecting the entire $19 billion judgment," Pablo Fajardo, the lead lawyer for the communities, said on Tuesday, a day after the order was issued.
The battle between Chevron and the Ecuadorean plaintiffs has lasted for nearly two decades and is being fought in courts both inside and outside the Andean country.
Last week the U.S. Supreme Court rejected an attempt by Chevron to preemptively block enforcement efforts in the United States. Earlier this year the plaintiffs filed lawsuits in Brazil and Canada in a bid to enforce the ruling.
The plaintiffs accuse Texaco of causing illnesses among locals by dumping drilling waste in unlined pits. Chevron denies the accusations and says Texaco properly cleaned up all the pits for which it was responsible.
The company claims that the judgment, imposed by an Ecuadorean court in 2011, was fraudulent and unenforceable.
James Craig, a spokesman for Chevron, said the company intends to challenge the latest ruling, which was issued by a court in the Amazon town of Lago Agrio.
"Today's order is not surprising, since the plaintiffs have shown they are able to get any order they wish granted by the Lago Agrio court. In the past the plaintiffs' lawyers have been involved in ghost-writing orders for the court," Craig said.
Chevron is pursuing a racketeering suit against a New York attorney, Steven Donziger, a group of Ecuadoreans and environmental groups that helped win the judgment, accusing them of intimidation and extortion.
It has also challenged the judgment before an international arbitration panel under a trade agreement between the United States and Ecuador. The panel is scheduled to begin hearing the dispute in November.
Oil companies are watching the case closely because it may affect other cases accusing companies of polluting the areas where they operate. (Reporting by Eduardo Garcia; Editing by Daniel Wallis and Tim Dobbyn)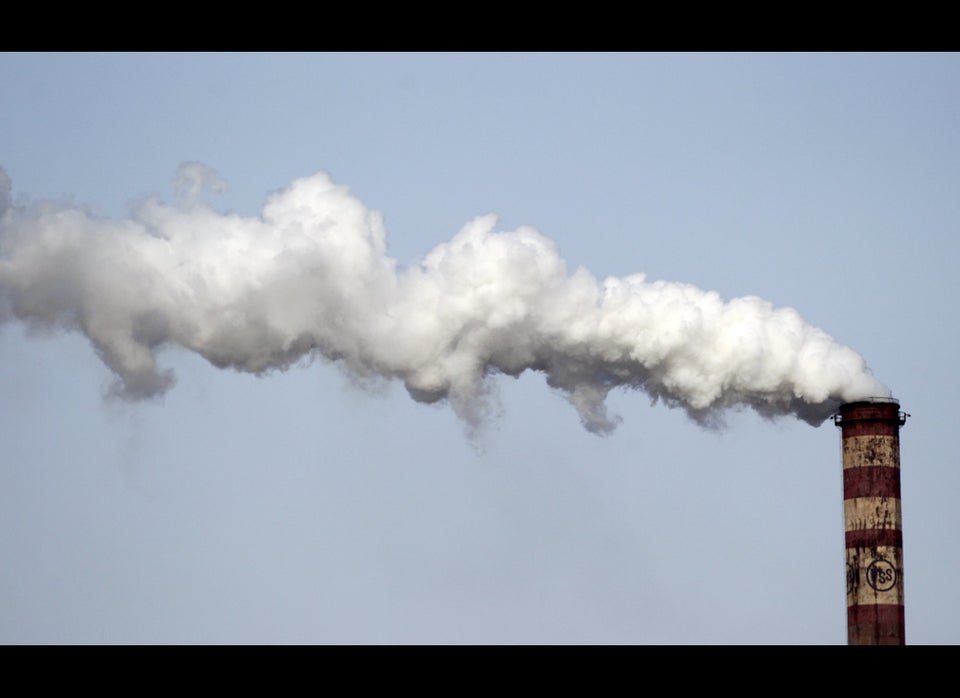 Top 10 Most Polluting Countries (2010)
Popular in the Community