WASHINGTON ― WikiLeaks founder Julian Assange, who has been holed up in Ecuador's embassy in London for almost five years, can stay there indefinitely, Ecuador's minister of foreign affairs said.
The South American nation temporarily shut off Assange's internet access in October, concerned he may be interfering in the U.S. election from the embassy, where Assange has lived under political asylum since August 2012.
But Ecuador's decision to grant asylum to Assange is "absolutely separate" from precautions it took due to its election concerns, Guillaume Long, Ecuador's minister of foreign affairs, told The Huffington Post last week.
"At one point, yes, we took the difficult decision to cut off his internet, during the campaign and the last few days of the electoral process in the United States, because we believe in non-intervention," Long said. "We wanted to make very clear that Mr. Assange was not making available any kind of ― all this material online ― from our jurisdiction, from our sovereign territory, from our embassy."
"Wikileaks can do what it wants as an organization. That's not our concern, as long as it's not done from Ecuadorian jurisdiction, violating our non-intervention policies," Long added.
Assange said on Twitter last week that he would submit to extradition to the U.S. if President Barack Obama granted clemency to Chelsea Manning, the soldier incarcerated since 2010 for leaking a trove of national security documents to Wikileaks. 
Obama on Tuesday announced he was commuting Manning's sentence. But Assange backed down from his extradition offer.
"This is well short of what he sought," Assange's U.S.-based attorney Barry Pollack told The Hill on Wednesday. "Mr. Assange had called for Chelsea Manning to receive clemency and be released immediately."
Assange's activities at the embassy never jeopardized his asylum status, since Ecuador's cutoff of his internet aimed to prevent a specific case of possible interference in American affairs, Long said.
Likewise, U.S. intelligence agencies' post-election conclusion that Wikileaks published emails hacked by the Russian government also has no impact on Ecuador's treatment of Assange, Long said.
"This is a bilateral issue between Russia and the United States. It has nothing to do with us," Long said of Russian involvement in hacking emails from the Democratic National Committee.
So long as Assange does not "interfere in the affairs" of Ecuador, or the United Kingdom, and respects a "number of legal things," his asylum status is secure, according to Long.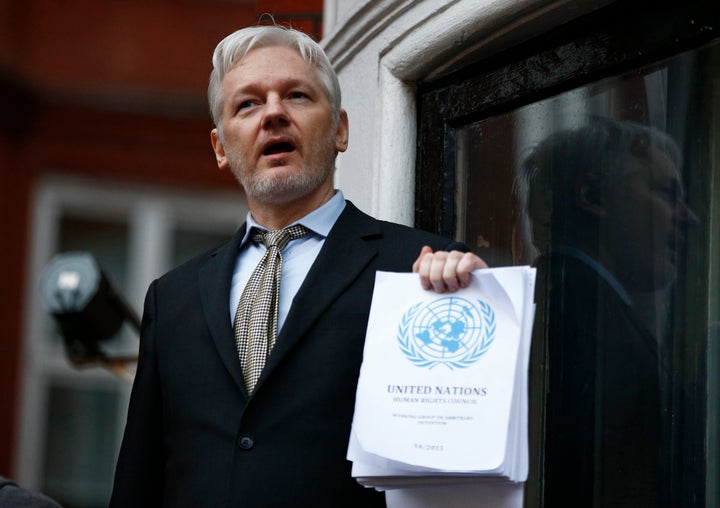 Assange first sought refuge in Ecuador's embassy to avoid extradition to Sweden, where authorities were investigating allegations of rape and sexual misconduct.
Assange and others contended the Swedish investigation was a pretext for the U.S. to extradite him for publishing thousands of leaked secret American national security documents. He argued he was unlikely to get a fair trial in the U.S.
The left-wing Ecuadorian government of President Rafael Correa granted Assange's request for asylum, saying his fears were credible. Among its professed concerns was that Assange could face the death penalty in the U.S., where such punishment, unlike in many other countries, remains legal.
"The whole issue surrounded his human rights," Long said. "Ecuador acted within international law … on the basis of a strong suspicion that there could have been a case of political persecution, which is why you grant people asylum."
Ecuador facilitated an interrogation of Assange by Swedish authorities in November at the embassy, Long said.
Calling all HuffPost superfans!
Sign up for membership to become a founding member and help shape HuffPost's next chapter
BEFORE YOU GO
PHOTO GALLERY
Wikileaks: Biggest Leaks