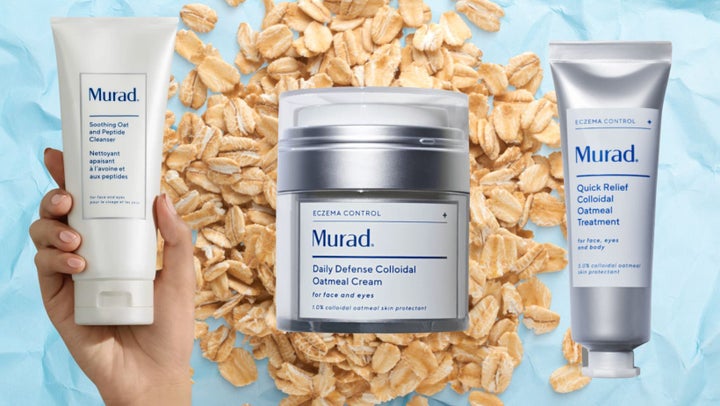 I've always gotten by managing my eczema with topical steroid creams prescribed to me by my dermatologist. As effective as they can be, I'm constantly cautioned to use them sparingly or only in situations of severe flare-ups because of the potential for steroid withdrawal in cases of long-term use.
Anyone who has dealt with this common condition knows that over-the-counter anti-itch creams or sensitive-skin-friendly soaps don't always relieve symptoms as much as we would like. When I got the chance to try Murad's new line of eczema control products, I was desperate to take another crack at the world of non-prescription eczema care.
I have dabbled before in Murad's offerings, a clinically formulated array of targeted skin care products containing ingredients that promise results. This same care was taken with the brand's three-product eczema collection, which features colloidal oatmeal –– a tried and true salve known to soothe irritation ― as the star ingredient. And soothe it did.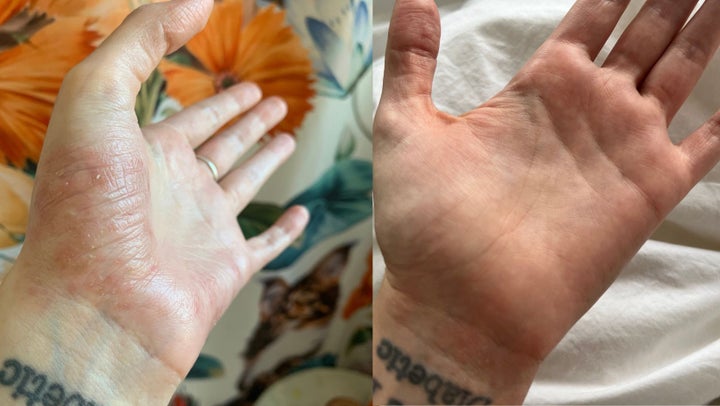 I've used colloidal oatmeal before, but none had the same concentration of the ingredient as Murad's formulations. I also appreciated that certain products contain other skin barrier-repairing ingredients, like niacinamide and mondo grass sugars.
Most of my persistent flare-ups occur on my hands and wrists and can produce everything from deeply forming cracks on my skin to inflamed, oozing clusters of bumps. While Murad's eczema control products didn't completely eliminate the more severe spots, I think they were effective at relieving unbearable bouts of itchiness, thus preventing further irritation and allowing the skin to heal. This means less cracking, less flaking skin and less discomfort.
If you want to know more, I've broken down the three products below, explaining which one I liked best, how I used them and what I thought of the particular formulations. (Note: I'm not a medical professional; it's best to consult a dermatologist for any skin issues.)
HuffPost may receive a share from purchases made via links on this page. The author received complimentary items to test for the purposes of this story. Prices and availability are subject to change.
Quick relief colloidal oatmeal treatment
Soothing oat and peptide cleanser
Daily defense colloidal oatmeal cream
Before You Go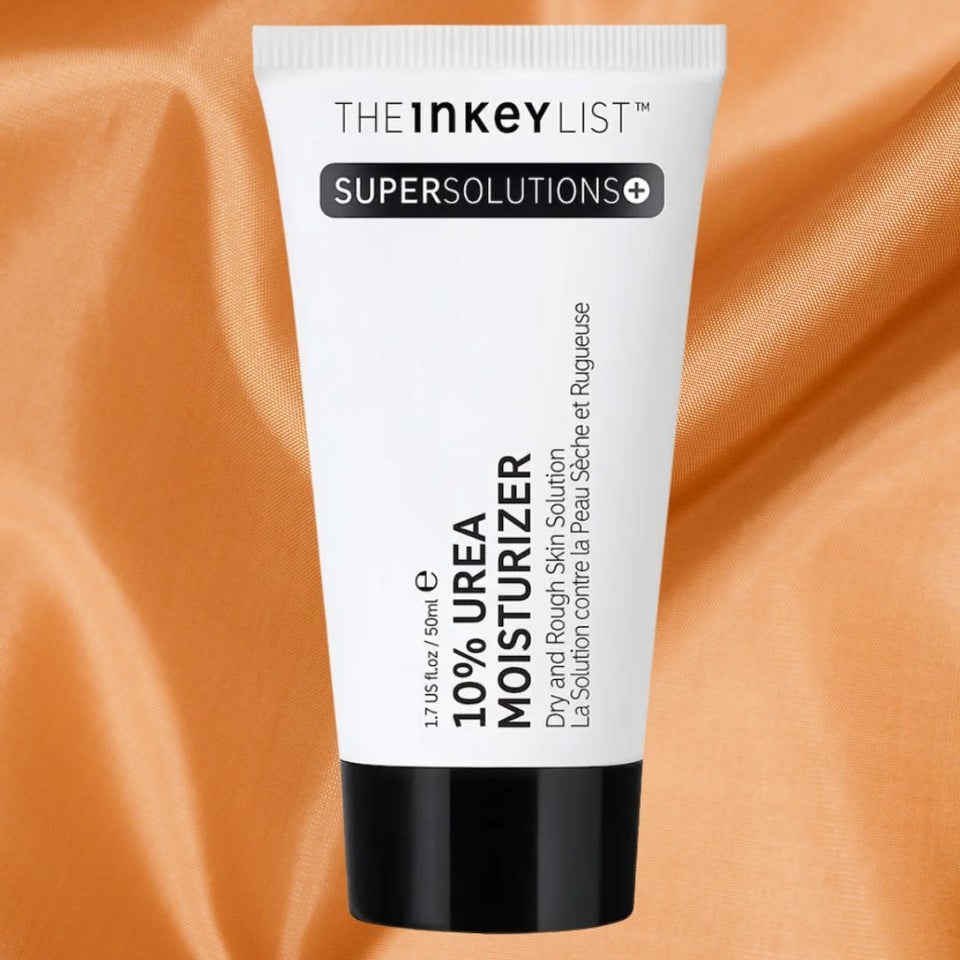 The Inkey List Supersolutions Is A New Affordable Clinical Skin Care Line