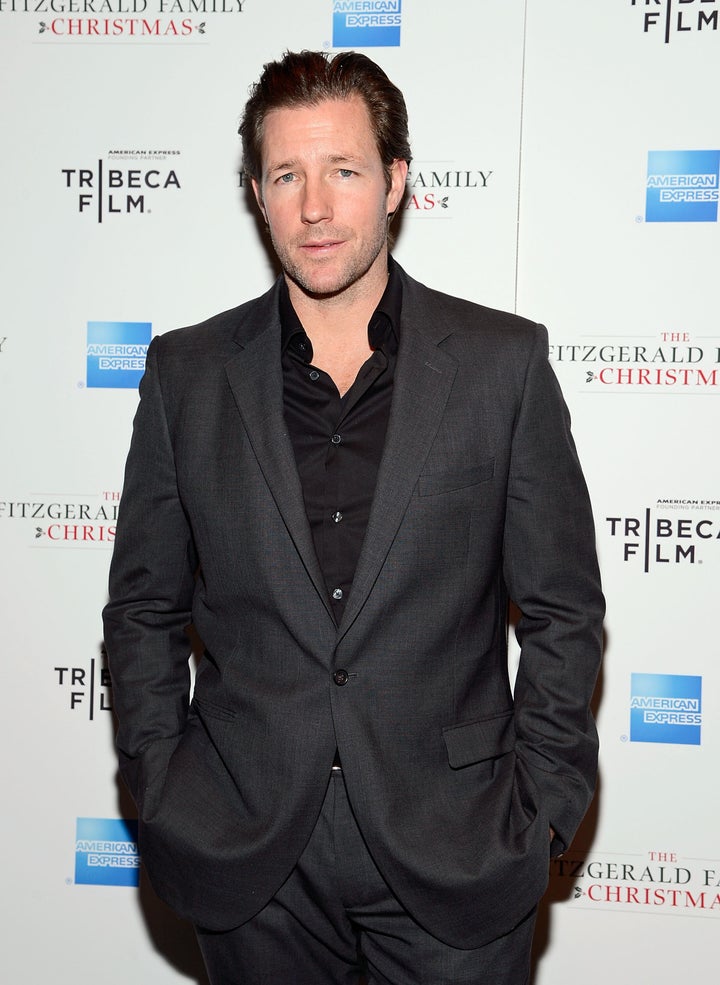 Ed Burns fans happy that the writer-director's 11th film takes place on Long Island for the first time since "No Looking Back" in 2004 can thank Tyler Perry, Burns' "Alex Cross" co-star.
"Tyler had re-watched 'Brothers McMullen' and basically said, 'Why is it that in 15 years you've never returned to the Irish-American working class milieu of your first two films?'" Burns told HuffPost during a Meet the Filmmaker event at an Apple Store in New York's SoHo neighborhood. "He said, 'Look at what I'm doing, you should think of super-serving your niche.' I thought, 'You know what? He's right. Why haven't I gone back to re-explore that world and those themes?' So I sat down, I opened up my laptop and wrote, 'Interior: The Fitzgeralds Kitchen - Day.' I didn't know where the story was going to go, but I had this idea that I wanted to do something about a big, Irish-American family."
And how: "The Fitzgerald Family Christmas," available via on demand now and out in select theaters on Dec. 7, focuses on the seven siblings in the Fitzgerald family and the complicated relationship they all have with their estranged father. Burns stars as Jerry, the eldest Fitzgerald sibling, and he cast some of his frequent collaborators as his brothers and sisters: Kerry Bishe ("Nice Guy Johnny"), Caitlin Fitzgerald ("Newlyweds"), Heather Burns ("The Groomsman"; no relation), Marsha Dietlein ("Looking for Kitty"), and Mike McGlone, appearing onscreen with Burns for the first time since "She's The One." Connie Britton, who made her acting debut in "The Brothers McMullen" and has starred in two other Burns films, plays Burns' love interest.
"Because the film is about a family reunion, I thought, 'I've done 10 films now. Why don't we make the casting sort of my filmmaking family reunion?'" Burns said. "We went through every film I've made and cast at least one actor from every film."
In addition to the Meet the Filmmakers chat, HuffPost Entertainment sat down with Burns to discuss working with Britton again, how social media can help a film like "Fitzgerald Family Christmas" and why he finds producing indie films for other directors a difficult proposition.
This is your fourth film with Connie Britton. How much has she changed as a performer over the course of your relationship?I've always loved Connie as an actor. When we were auditioning people for "Brothers McMullen" -- it was my first film, I didn't have any experience, I didn't even know how to audition. People were coming in and a lot of the actors were not very good. I didn't know if they were not very good or if my screenplay was terrible. Then Connie Britton came in. I still remember exactly where we were doing the audition; where we were sitting. She came in and read and I sat there and just immediately fell in love. First off, she's terrific. I also got excited because in the hands of a really good actor, the scene actually worked.
Then we go and make that film. We're all green, we're all learning as we go, but you just kind of knew that Connie was just a little better than the rest of us. She could do it from take to take; she could play different tones very easily. I cast her in a couple of more films and you could just see. She just had great command. I just thought she could kind of just do anything. It seemed, though, for the longest time, you were kind of waiting for Connie to get the break. Everyone loved her. Two big, big-time directors that are friends of mine, she lost out on two major movies that would have made her a movie star back in 1997. She's always been there just knocking on the door. Then when "Friday Night Lights" happened, everyone else discovered what I had witnessed: This woman is the real deal. Then you just look at her now: Between "Friday Night Lights" to "American Horror Story" to "Nashville." It's like, "Is there anything you can't do?" And she's gorgeous. She lacks any pretension. She's fearless. In our film she's just playing a real down-home, true-to-life woman who isn't afraid to look her age. She has humanity. And that is such a weird thing. It's odd to think that's a hard thing to find in actors, but it can be.
Did you write Nora in "Fitzgerald Family Christmas" with her in mind?Quiet honestly, no. I had spoken to Connie a couple of times about my ideas for the sequel to "Brothers McMullen." Writing this, the part of Nora was smaller in the first couple of drafts. As we started to put the cast together and put the family together, I called up Aaron Lubin, my producer, and was like, "Do you think we could get Connie for the part of Nora?" So I called up Connie and said, "You know how I work. The part right now is small, but you tell me what you want to do with it and we'll flesh it out. If we can work out the dates, I would love to have you." She read the script and said, "I'm absolutely in. You always say you're going to do the right thing by me, so I have no worries that you won't." And she was great. She's great for me as an actor. That scene in the car that she and I have -- that was a scene written later. We almost had a first assembly done and were missing an important scene between Nora and Jerry. And that kind of scene is sort of not in my comfort zone as an actor. I told Connie that. "Look, I usually direct myself, but you've got to direct me today. Please let me know where it's working where it's not working; is there anything you need more or less?" She basically held my hand through that day. And you only get that when you have 17 years worth of friendship and also mutual trust. She's the fucking best.
You've been retweeting a lot reviews of "Fitzgerald Family Christmas." How important is Twitter to an independent film like this?The best example of how powerful Twitter can be is "Nice Guy Johnny." That film had broken into the top-30 on the iTunes chart. I tweeted out, "Hey, we're at number 29, let's see if we can get into the top 25." Over the course of 12 hours, by people just tweeting and retweeting, we got to number six. That's a movie that had no marketing dollars and a tiny no-name cast, and, at the time, I had 8,000 followers. Twitter works, if you have a real meaningful relationship with your Twitter followers. I think they can sniff out when someone is full of shit or if someone is doing the tweeting for them. If you engage in a real way, which I like to do. My main relationship with my followers is about filmmaking. A lot of people want to know what camera I used, lenses, budgets -- which I do because I would have liked that information in film school. When I do ask them, "Hey, I need your support right now," they seem to be pretty cool about it. Even when I tweet at them asking if I'm killing their timelines with too many of these retweets: a couple of people wrote back and said, "Yeah! Cut it out," but more people wrote back and said, "Look, this is how you sell your movies, so we're cool with it."
You're also planning to include some fan interaction on your next project right?On "Newlyweds" I had a great time interacting with fans on the writing of the screenplay. I didn't want to do another micro-budget feature right now; I'm writing something and I'd like to have a second camera. Some toys. [Laughs] But I still love micro-budget filmmaking. So I said, maybe I'll do a web series. I came up with this idea, which was an idea I had for a screenplay for a long time now: "Winter, Spring, Summer, Fall." It's going to chart a man and a woman, both in their mid-40s, and look at a year in the life of their relationship. I thought, "Why don't I try to shoot it over the course of a year?" I decided to just break it down into 12 short films. They'll be seven to 12 minutes long and I'll try and tell a serialized story and see what I come up with. But I'm not going to write a full screenplay; I'm going to write 10 pages, shoot it, then put it on the web. Then, depending on the feedback I get from people -- if they're liking this character or not liking that character -- [I'll make adjustments]. Or I might just say, "I like these characters so I want to do my own thing." So, I do want to interact with them.
The other thing I want to do -- which is a little bit of a give back, which would be fun -- is, like, "We need a waiter for this scene. Let's post it on Twitter. Here are the three lines, put it on tape and we'll let the Twitter folks decide who gets the part." Or we thought it would be fun to do things like: "Do you have a micro-brewery? We'll drink your beer in the scene. You have a shop? We're shooting on Long Island in March. You have a shop there, you want us to write a scene in your store, we'll do that." So we're going to try to do as much of that as we can, because I think it would be fun.
You have never produced any feature films that weren't your own. Is that something you want to get into more as you get old?No, quite honestly. I'll tell you why: Over the years, we have tried to produce probably three other indie films from friends of ours who are trying to make their first or second movie. It's so hard to produce a movie. You can't do it half-assed. You have to really fully commit. I try to make a movie a year and these movies are impossible to get made -- it's just hard -- and because we don't have marketing budgets I spend two months pushing the movie out. So, in a perfect world, yes: I would love to be able to help out the young filmmakers I know get their movies made.
That said, my producing partner Aaron Lubin has been, over the course of five years, slowly developing a handful of projects that are now starting to come together. The screenplays are getting close to being finished. It looks like "Three Nights" is one of them. We might actually get that off the ground. There's another one called "Turk," about Derek Sanderson who played for the Bruins. Then there's a Pete Rose film that he has. Aaron is a sports junkie, obviously, so we've got this sports trilogy of movies. But like I said, I wish I could but it's too hard.
For more on "The Fitzgerald Family Christmas," watch Burns discuss the film by clicking here.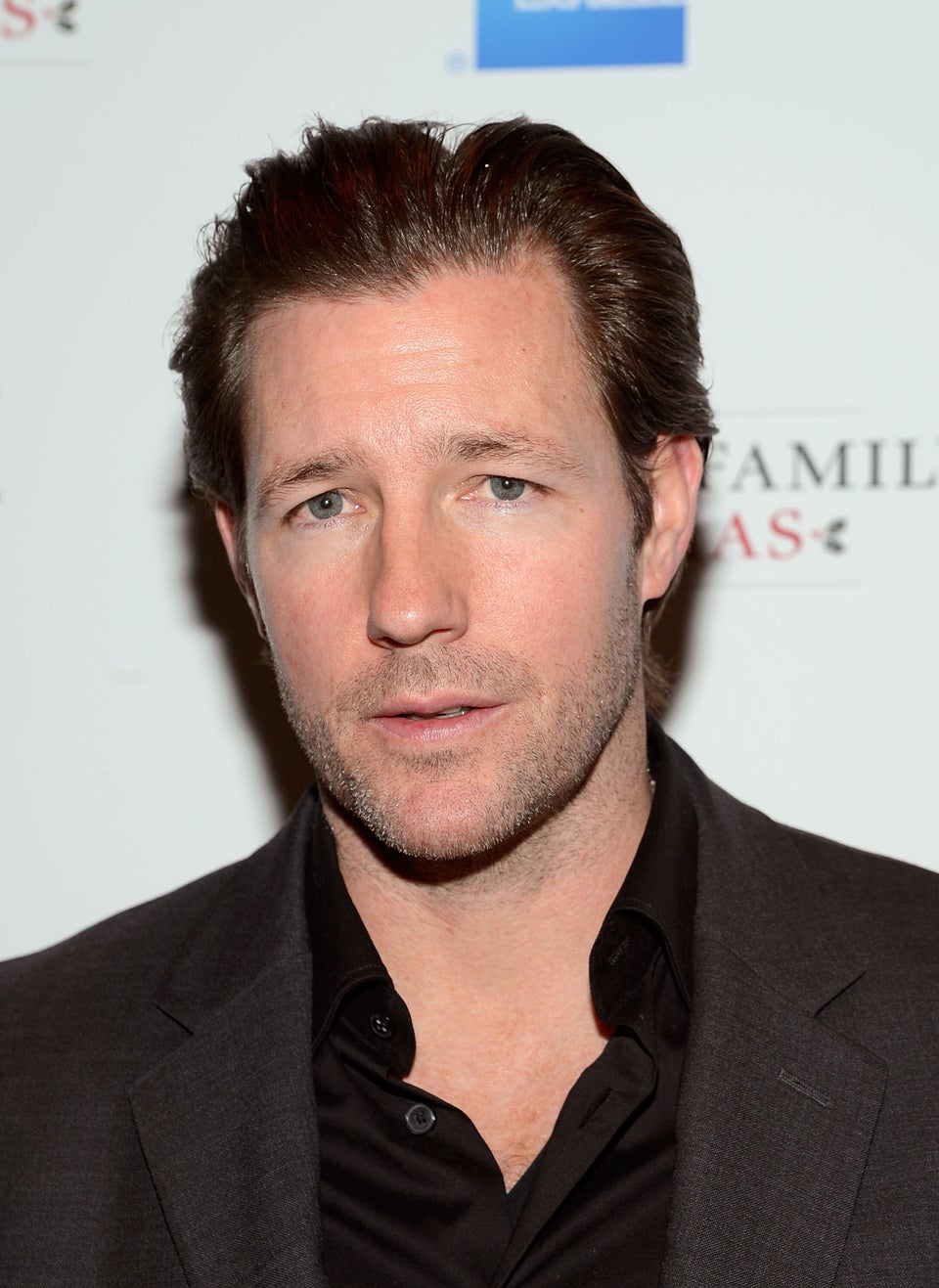 Ed Burns' Favorite Film Families
Popular in the Community