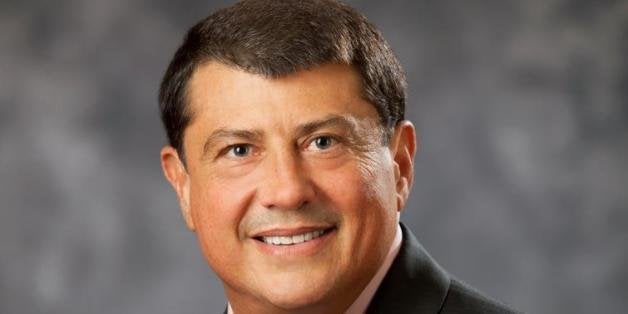 Ed Farrell, Vice Mayor of the Arizona town of Maricopa, is probably wishing that he hadn't logged onto Facebook on Monday.
A commenter immediately asked if he was joking, to which Farrell replied, "No, I'm not kidding! This world needs to get back to the biblical standards that our God made for us. This guy was not afraid to preach it, and I respect that."
The Monitor reported that as the comment thread grew longer with questions, Farrell said, "I am just having a hard time with all of this (sic) gay and lesbian rights thing. It has never been an issue until these kind of people made it an issue."
He went on to relate a recent experience he had at a Washington D.C. health club shower, where he said a male employee took pictures of him. "What in the heck makes these people think that they are so entitled?" Farrell exploded. "Yes, he was fired immediately! I don't get it? It's sick!"
"I had no idea who this Phelps guy was, I had no idea about the publication the Onion," Farrell told the Monitor in a phone conversation the next day. "I was just simply scrolling down my news feed and saw this article."
"I had no clue about this guy; he's an idiot," he continued. "I can't believe that I posted what I posted…shame on me."
The Monitor reported that Farrell clarified his original post in the comments section on Monday evening with the caveat that he has "many, many" gay and lesbian friends, but stood by his opinion about America needing to return to its "biblical platform."
He wrote, "If you read the article, it mentions nothing about him being anti military, which by the way, I support our troops 100 % and thank God every morning for the ones that put their lives and their families on the line for America. All the article mentions is how this guy fought against Gay rights on a biblical platform that God set before us."
So, to be clear, Farrell doesn't support the Westboro Baptist Church because he loves the military, but he still has a hard time with rights for LGBT people.
Related
Before You Go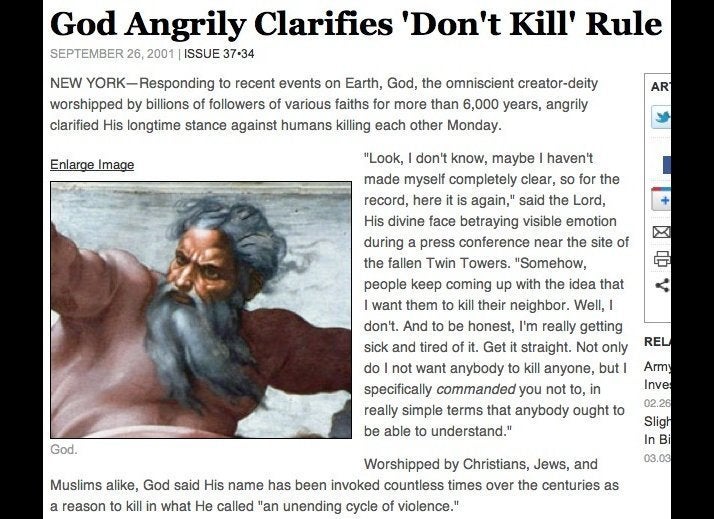 The Onion Religion News Coverage
Popular in the Community